Kerry Capitano Moped 1967 Raleigh Vintage Classic 50cc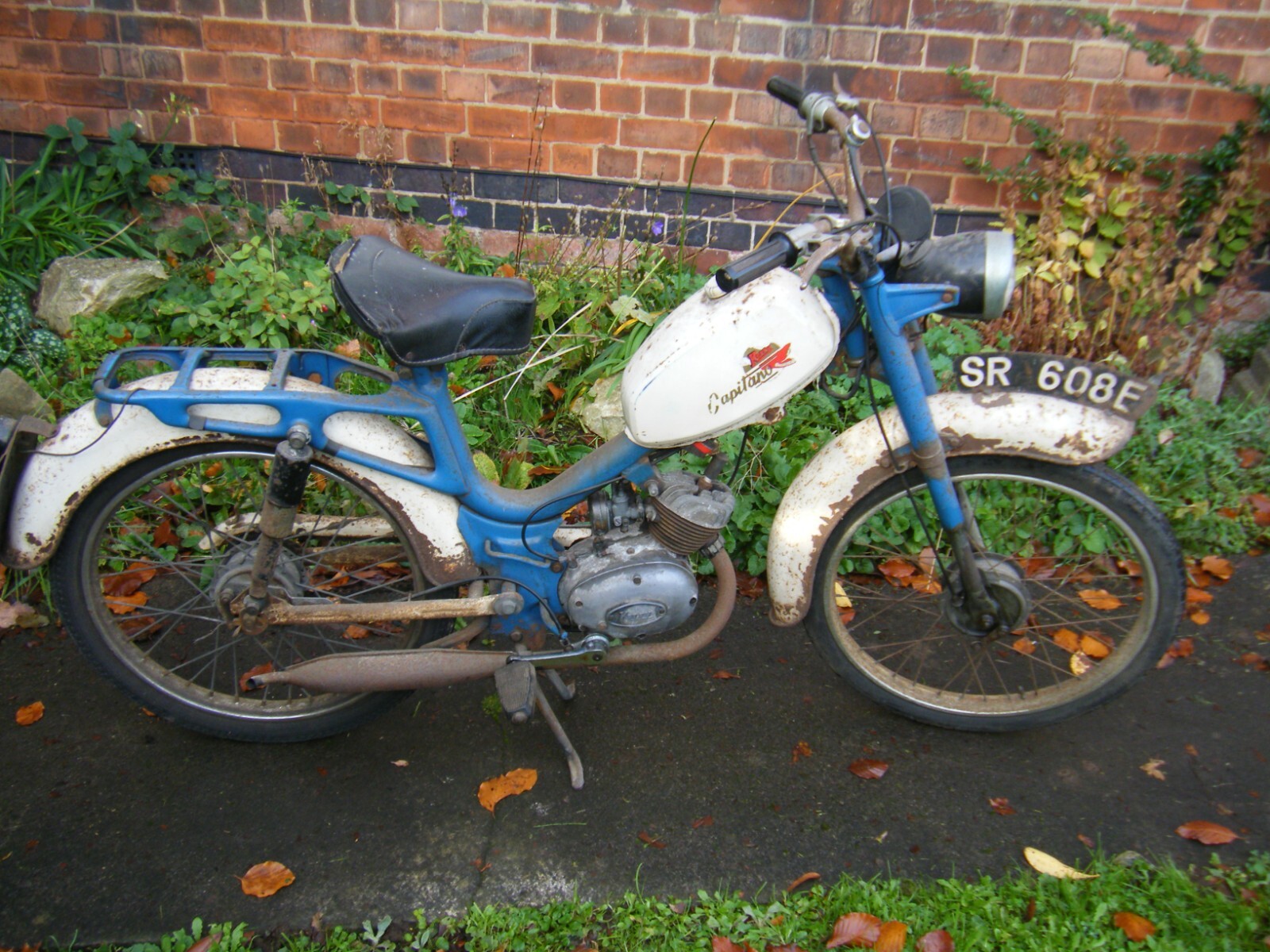 Apparently quite a rare moped that was one of the best performers of its era when introduced.
Kerry was the motorcycle brand name of the East London Rubber Company who made motorcycles before the war. The Capitano moped represented the companies post war return to the market and only made for a few years. ( company itself now renamed Kerry's ). Twist grip gear change. Logbook lost, but moped is on the DVLA computer so a new one needs applying for. One owner prior to me.
Engine turns freely with compression ; last ran a few years ago, but sold as a restoration project.
UK based bidders only please.
Post expires: 16-01-2023