Honda C110 50cc 1960's Restoration Project Spares or Repair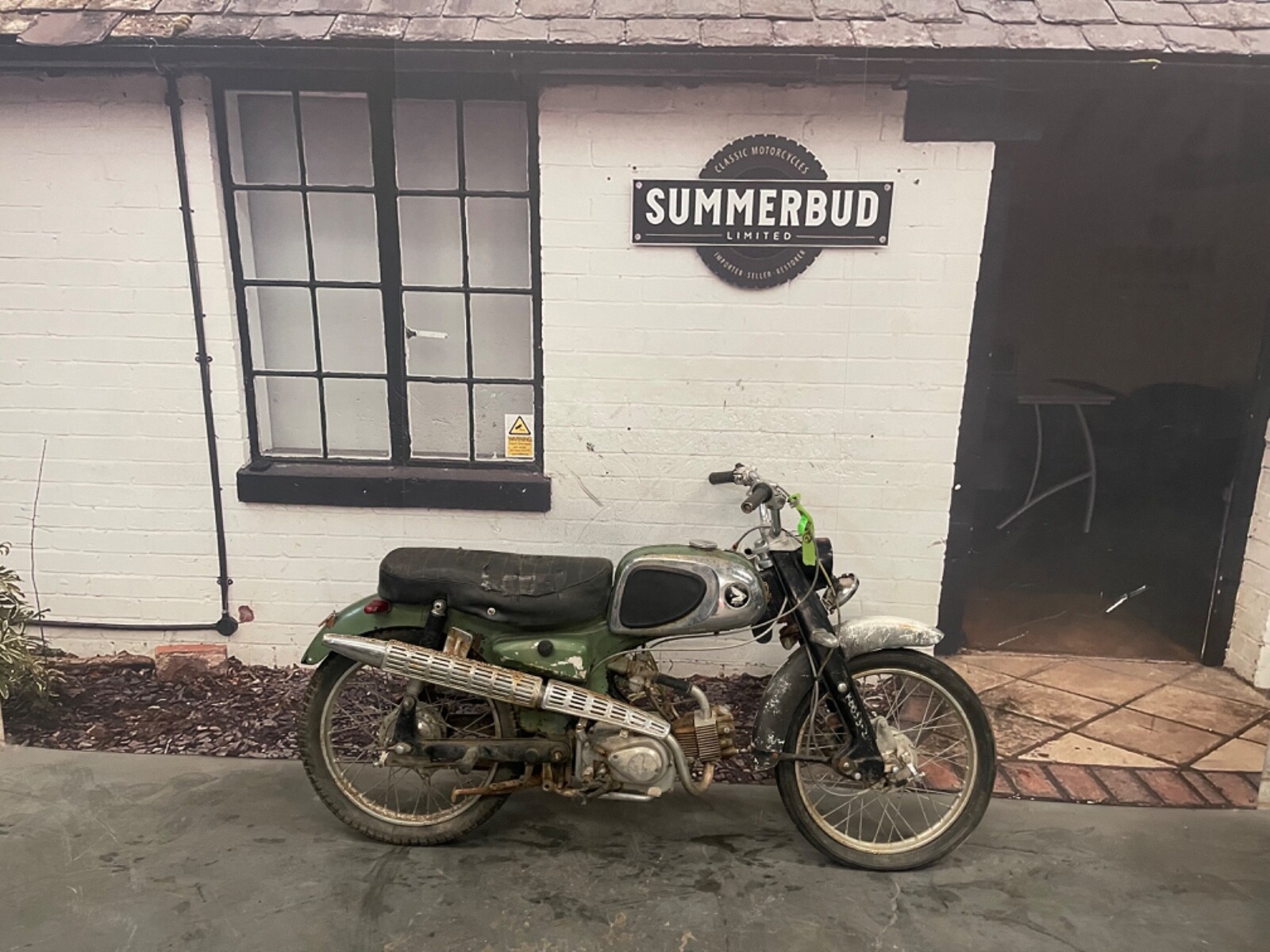 Honda C110 50cc 1960's Restoration Project Spares or Repair
Welcome to our auction for this Honda C110 50cc. 1960's.
As you can see from the pictures the bike is sold for restoration.
The engine is unfortunately seized from standing many years.
The exhaust is solid. The wheel rims have rust.
On the whole a great basis to start with as this bike looks to be mainly complete, only missing the side panel.