Classic/Vintage Moped 1969 MINI DEMM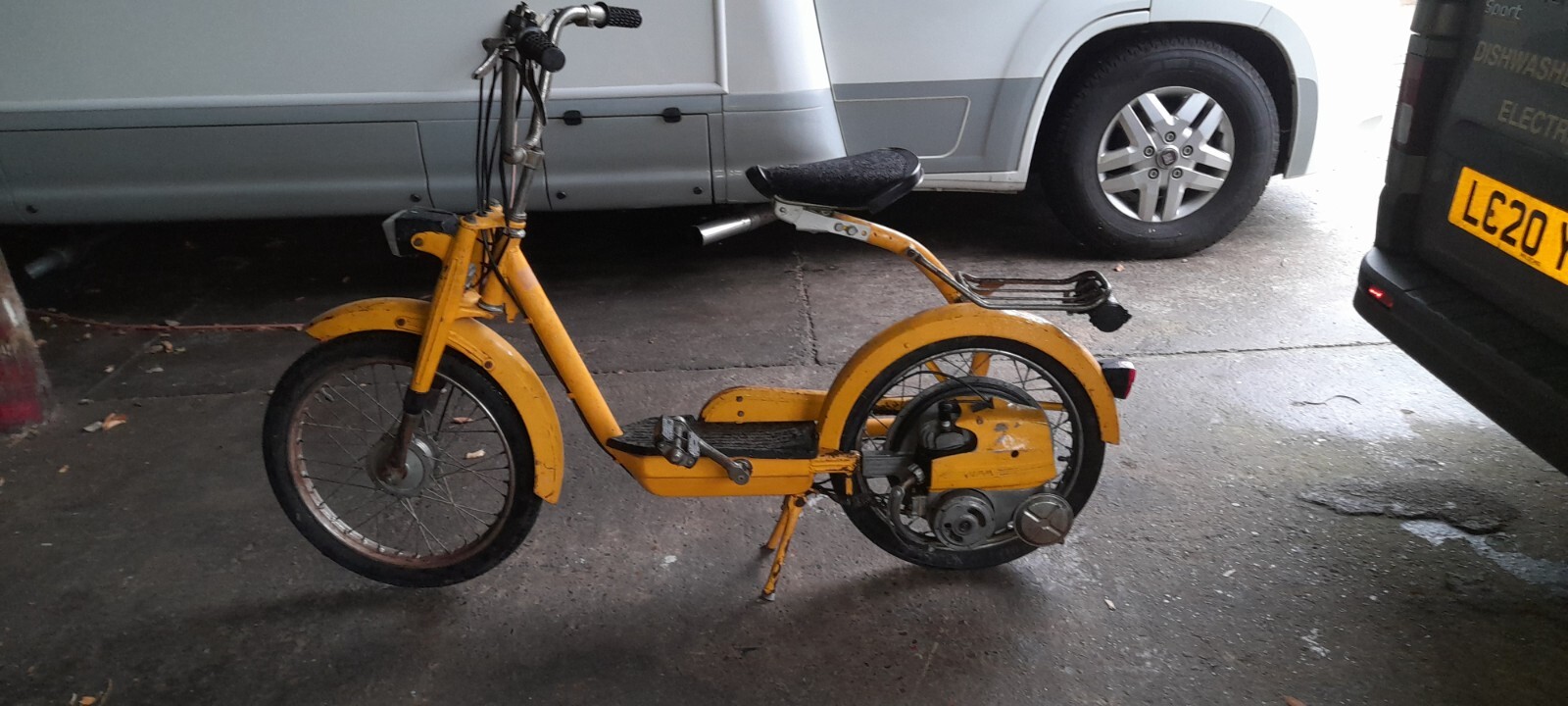 Classic/Vintage Moped. 1969 MINI DEMM.
A rare piece here boys and there cannot be many of these left upon this planet. It starts and runs well.
The seat is in excellent condition which is rare for these rubber ones.
I think I may have a flywheel cover that will fit this but I can't promise.
This will clean up nicely and the chrome is not that bad.
The frame on this can only be described as Wierd, Wacky and Wonderful.
Post expires: 15-01-2023