2×1967 Honda P50 + Many Spare Parts Incl. Frame & 1×1974 Honda PF50 Novio
View on eBay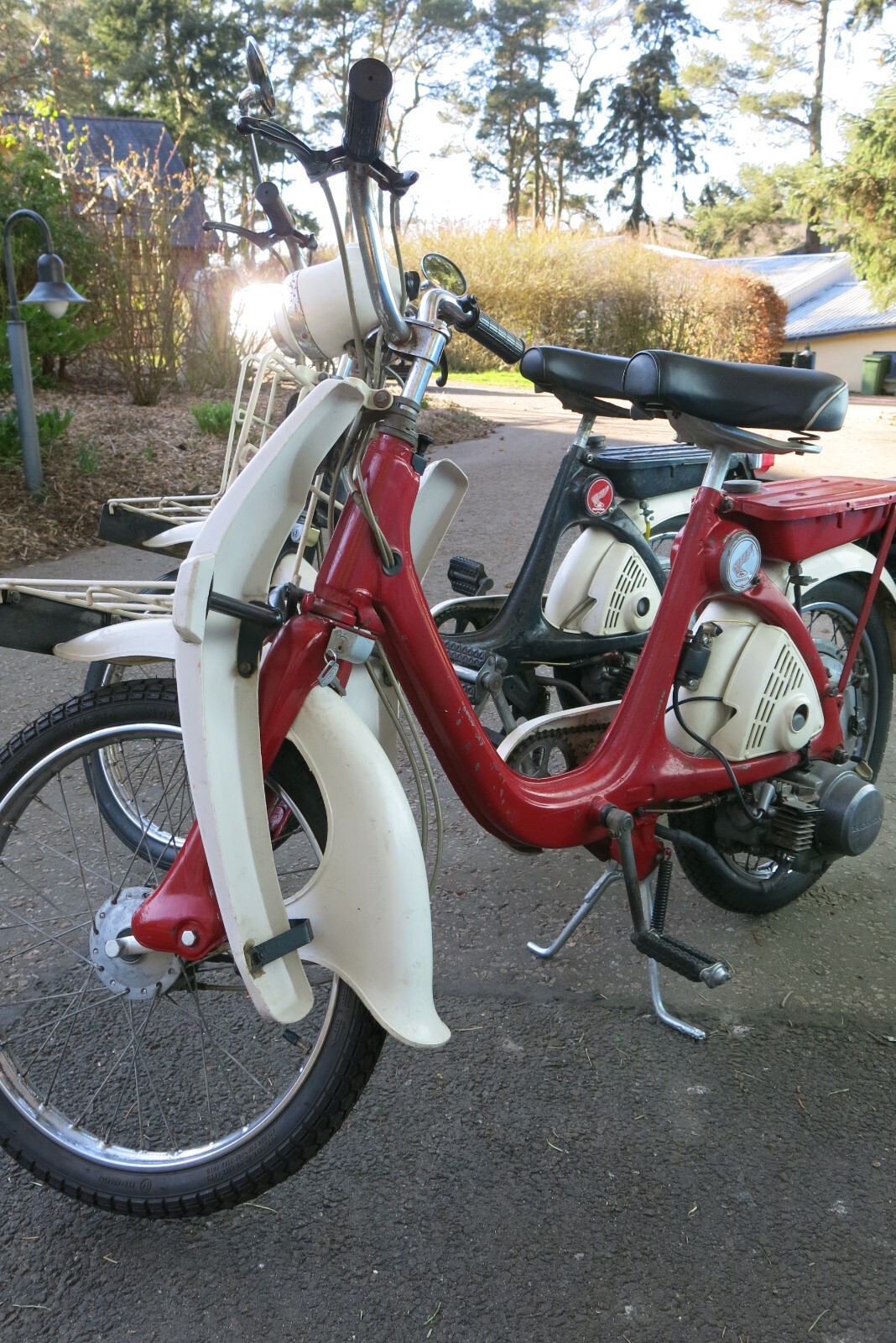 2×1967 Honda P50 + many spare parts incl. frame & 1×1974 Honda PF50 Novio
For sale 2 x 1967 Honda P50 mopeds plus extra frame, plastics, and other OEM Honda parts. All original ones. Tax and MOT exempt, both of them are good runners, have 2 x keys, with V5 documents in my name, currently on SORN.
It was my son's project to get the mopeds running as part of The Duke of Edinburgh Award. He was working on them alongside professional mechanic. As the mopeds are done he wants to move on to another projects.
The red Honda's had quite a few new original parts fitted worth many £s
The frames have original paint so there are some age-related marks but no rust at all.
I'd prefer selling the Honda's as a bundle – not splitting them up but open to negotiations.
Also for sale 1974 Honda PF50 Novio, with V5 document in my name, currently on SORN. The bike runs great, everything works and is in decent order.
If you have a question, please don't hesitate to drop me an e-mail.
Collection only but I can try to help in finding a man in the van who can deliver the mopeds throughout UK.
Thanks for looking!
eBay item number: 195666149202