2x Triumph Motorcycle 1966 T100C T1ger 1965 T100SC / SR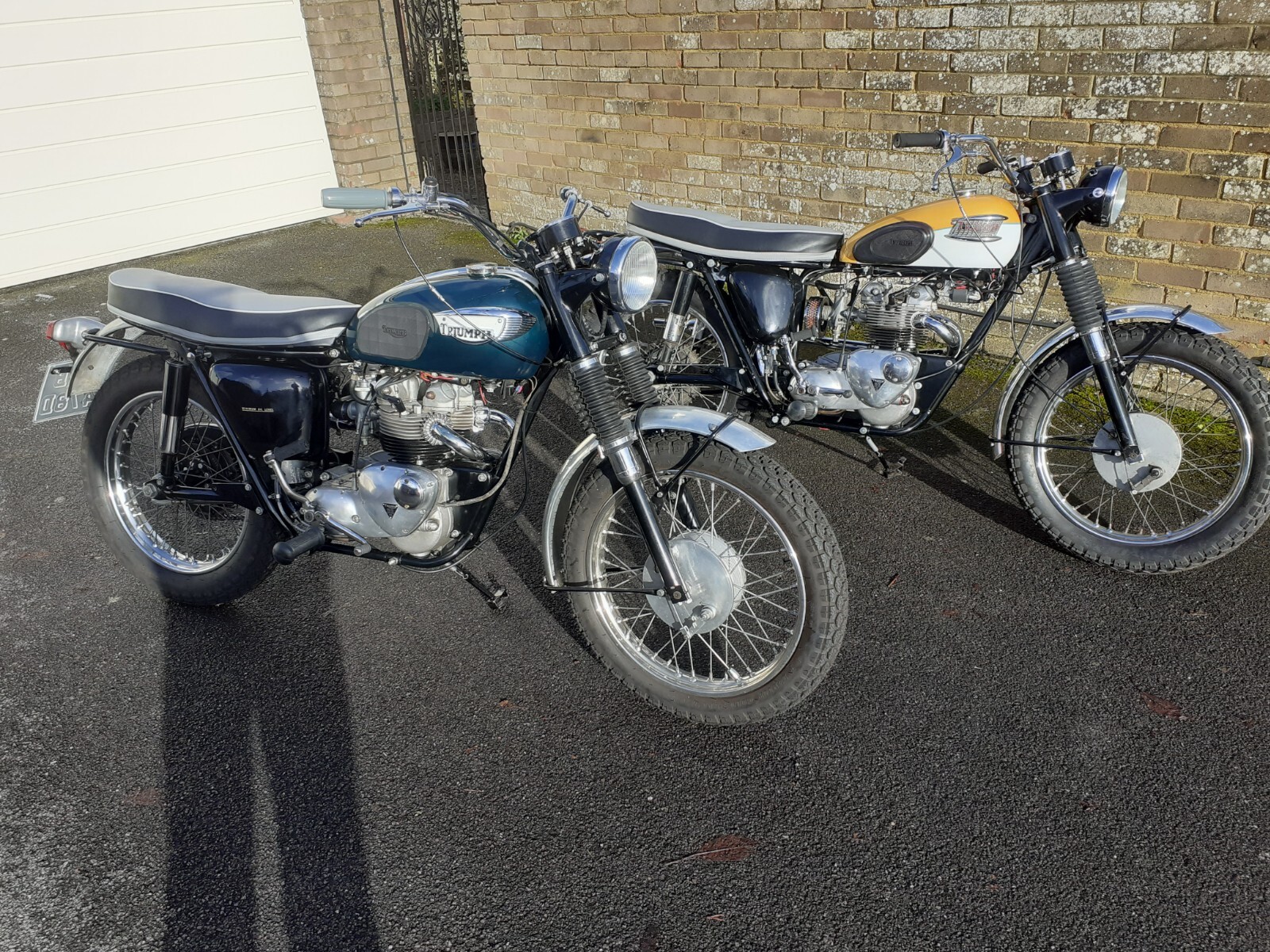 Triumph Tigers x2 . 500cc
1966 T100C . matched original.
Lovely bike . V5 and plated. Imported 2013.
Complete engine overhaul 3 years ago to the sludge trap. Lots spent.
New exhaust and seat cover and tryres and bearings .Set up with a battery.
Great running bike .
1965 T100SR frame and SC engine .Both 65.
Rare competition tank and even rarer badges .
Head has new valve guides, complete new clutch £285 . New main shaft . £90
New bronze main bush and bearing on big end . Shells and rings , Over £250.00.
Set up with ET ignition system .
Sounds great and smooth .
But not great at starting .
Not UK registed. US import.