2 X Triumph Bikes 1966 T100C T1ger 1965 T100SC /SR
View on eBay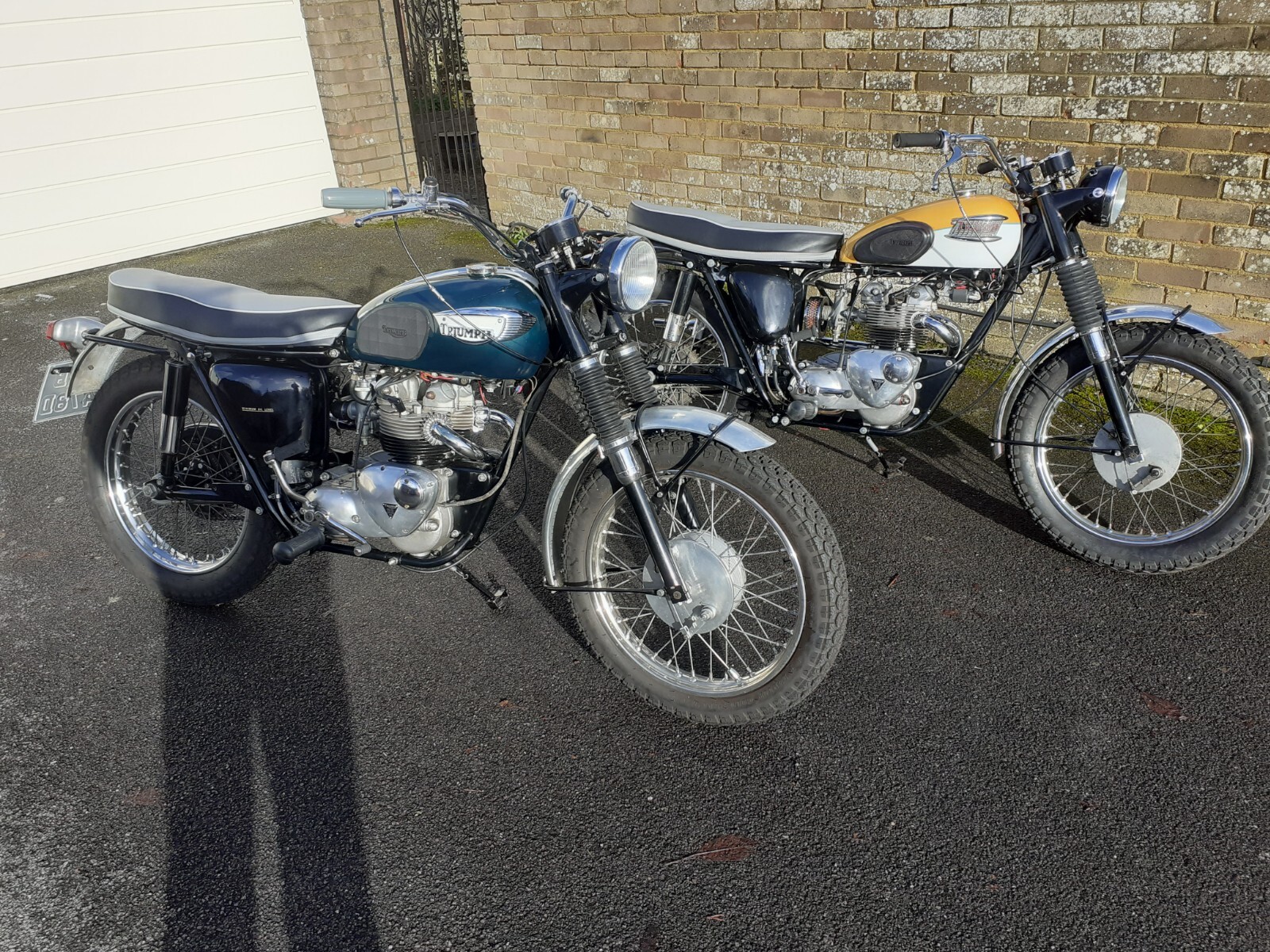 2 X Triumph Bikes 1966 T100C T1ger 1965 T100SC /SR

For sale are two Triumph Tigers with 500cc engines.
The first one is a 1966 T100C with a matched original engine. It is a lovely bike with a V5 and a plate, imported in 2013. The engine was completely overhauled 3 years ago up to the sludge trap. Lots of money has been spent on it, including a new exhaust, seat cover, tyres and bearings. It has been set up with a battery and runs great.
The second one is a 1965 T100SR frame with an SC engine, both from 1965. It has a rare competition tank and even rarer badges. The engine has had a full rebuild up to the sludge trap, with the head having new valve guides and a complete new clutch for £285, a new main shaft for £90, a new bronze main bush and bearing on the big end, new shells and rings, a rebore, and all necessary paperwork. It has a Nova for the engine and has been set up with an ET ignition system. It sounds great and runs smoothly, but can be difficult to start. It is not UK registered and is an import from the US.
eBay item number: 175666947366