1969 Triumph Bonneville T120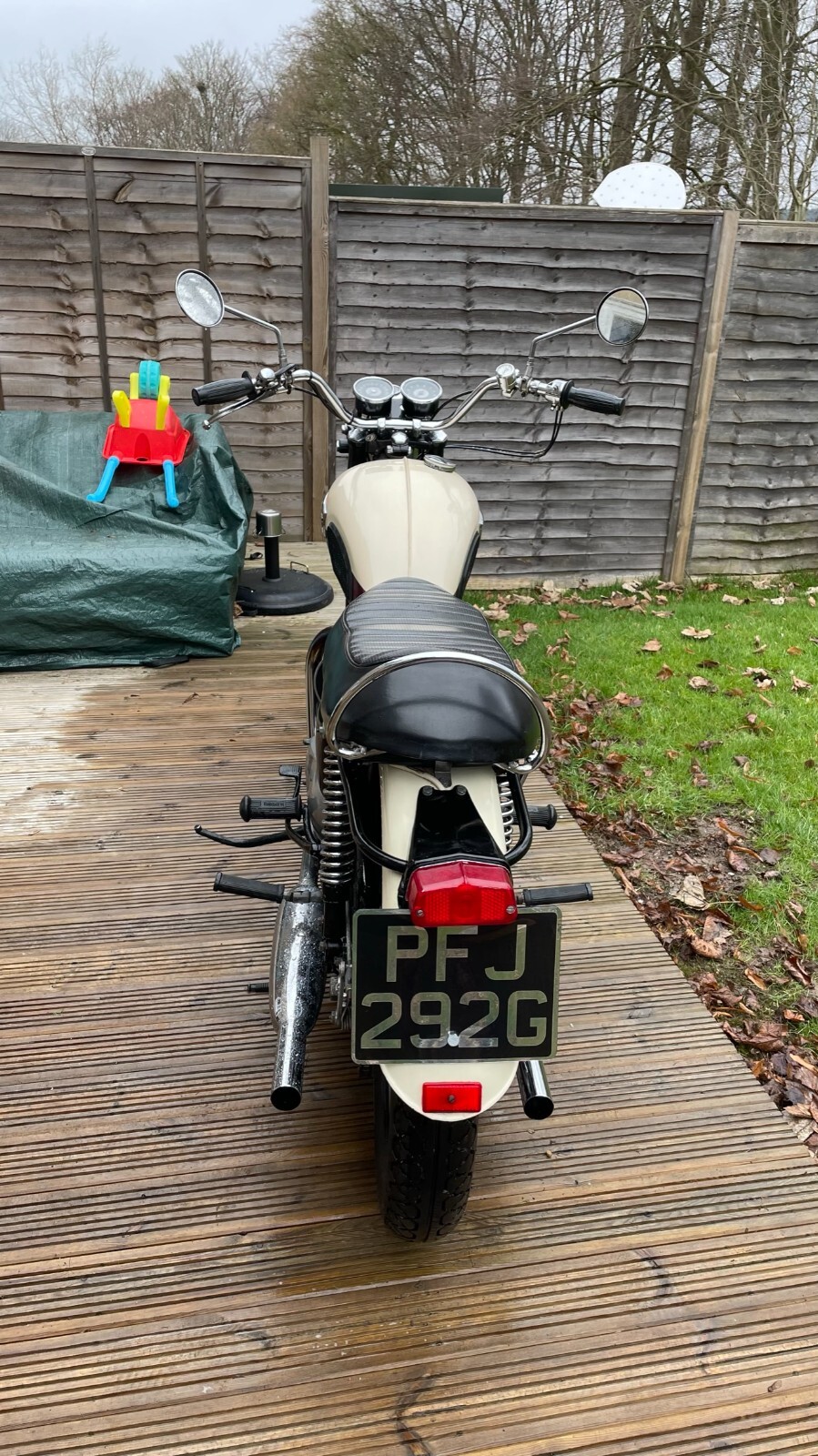 1969 Triumph Bonneville T120

For sale is a classic 1969 Triumph Bonneville motorcycle. This bike was originally sold in South Africa and was imported back to the UK after the passing of the owner's grandfather. It is registered as a historic vehicle and has 9400 miles on the clock.
This bike boasts matching engine and frame numbers, and has been in the family for many years. Although it has been sitting in storage for a few months due to the global container shortages, it is in good condition for its age.
Unfortunately, it does not currently start, but the owner believes it is due to the carburetors. The bike has new battery, and there is compression, but the owner does not have the time or space to work on it.
If you're a classic motorcycle enthusiast, this 1969 Triumph Bonneville is a great opportunity to own a piece of British motorcycle history. If you have any questions, the owner will be happy to answer them to the best of their ability.