1969 Royal Enfield 750 Interceptor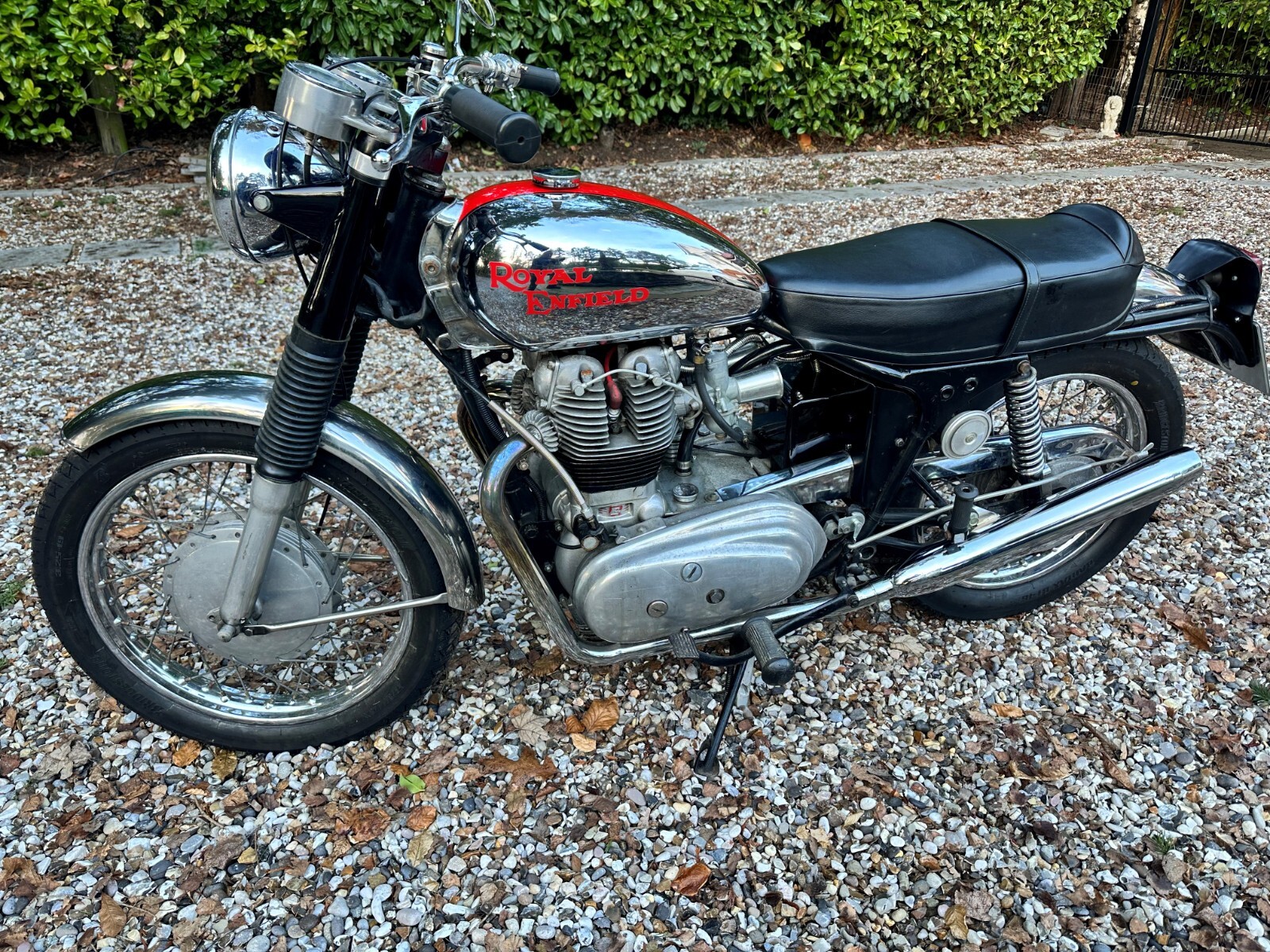 1969 Royal Enfield 750 Interceptor
Welcome to the listing for a 1969 Royal Enfield MK2 750 Interceptor, which has been repatriated back from Canada. This represents the best of the best in large capacity British Twins, with a wet sump, dynamically balanced crank from the factory, which no other manufacturer was doing in the UK. This bike has had a coveted life sitting in collections in Canada, where it was purchased from the Royal Enfield Club of Canada's Chairman.
This is the best of the best for anyone who wants to own what was the last and most coveted model of Royal Enfield before they fell into administration in the UK. If you have a Lightning or a Bonneville in your collection, this is a must-have. Mk2 Interceptors are widely copied, but only a handful of real Mk2's are in the UK. If you are interested, it is recommended to view some reviews on the Mk2 750 to see how well they are regarded against the Bonneville Lightning, etc.
Any inspections are welcome, and viewings are encouraged. Payment is cash on collection.