1969 Husqvarna 400 Cross with V5
View on eBay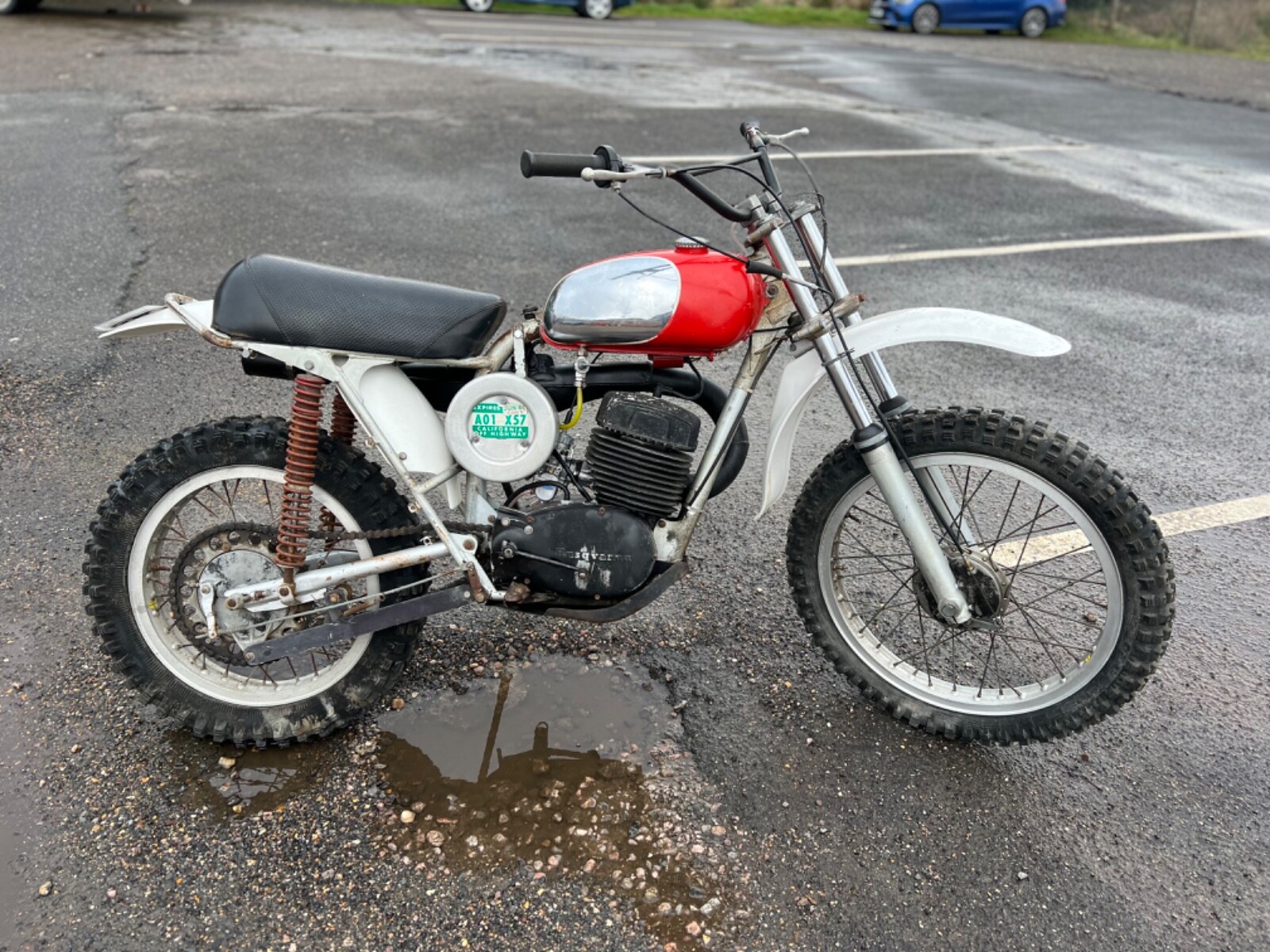 1969 Husqvarna 400 Cross with V5
This is a rare 1969 Husqvarna 400 Cross, which was the same model Steve McQueen used to ride! It is registered on a G plate and comes with a V5 document in my name. The bike sparks, but it will need some work to get it running properly. I have too many projects at the moment and need to find it a new home.
A new carb has been fitted, but it needs to be set up properly. The bike sounds great, but it will need some tuning to get it running smoothly. It is MOT and tax exempt, making it perfect for easy restoration. This cool-looking moto X bike is full of patina and has solid wheels and Magura levers and throttle.
However, the rear shocks are tired and will need replacing. Overall, this is a solid bike that would make a great restoration project for someone who loves classic motocross bikes.
eBay item number: 195690704904