1969 Honda SL90 Unregistered US Import
View on eBay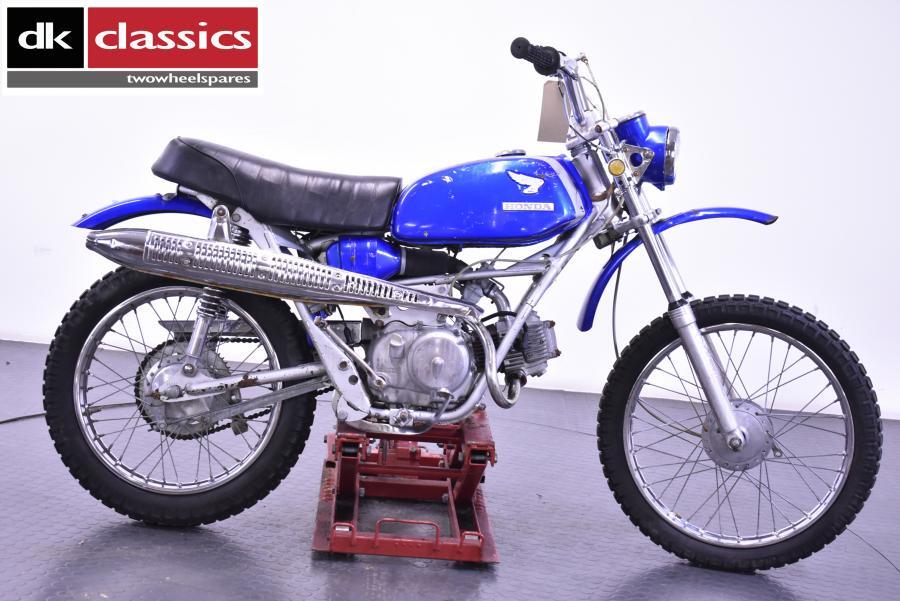 1969 Honda SL90 Unregistered US Import 
This 1969 Honda SL90 Motosport is a highly desirable classic bike that has been imported from North America where it has been well-maintained due to the kinder climate.
Please note that the mileage reading has not been confirmed and should be disregarded.
If you are looking for a classic restoration project, this bike is a great starting point whether you plan to restore it for personal interest or commercial purposes.
Please carefully examine the pictures provided as some parts are missing, damaged, rusty, or non-standard. However, some parts are still in good condition such as the wheels, forks, yokes, mudguards, instruments, and exhaust. The seat base is also in good condition. Unfortunately, the engine is seized, and we do not know why or how.
This is only a brief description, and if you require more information or pictures, please do not hesitate to contact us.
eBay item number: 334812183209