1969 Honda CD175a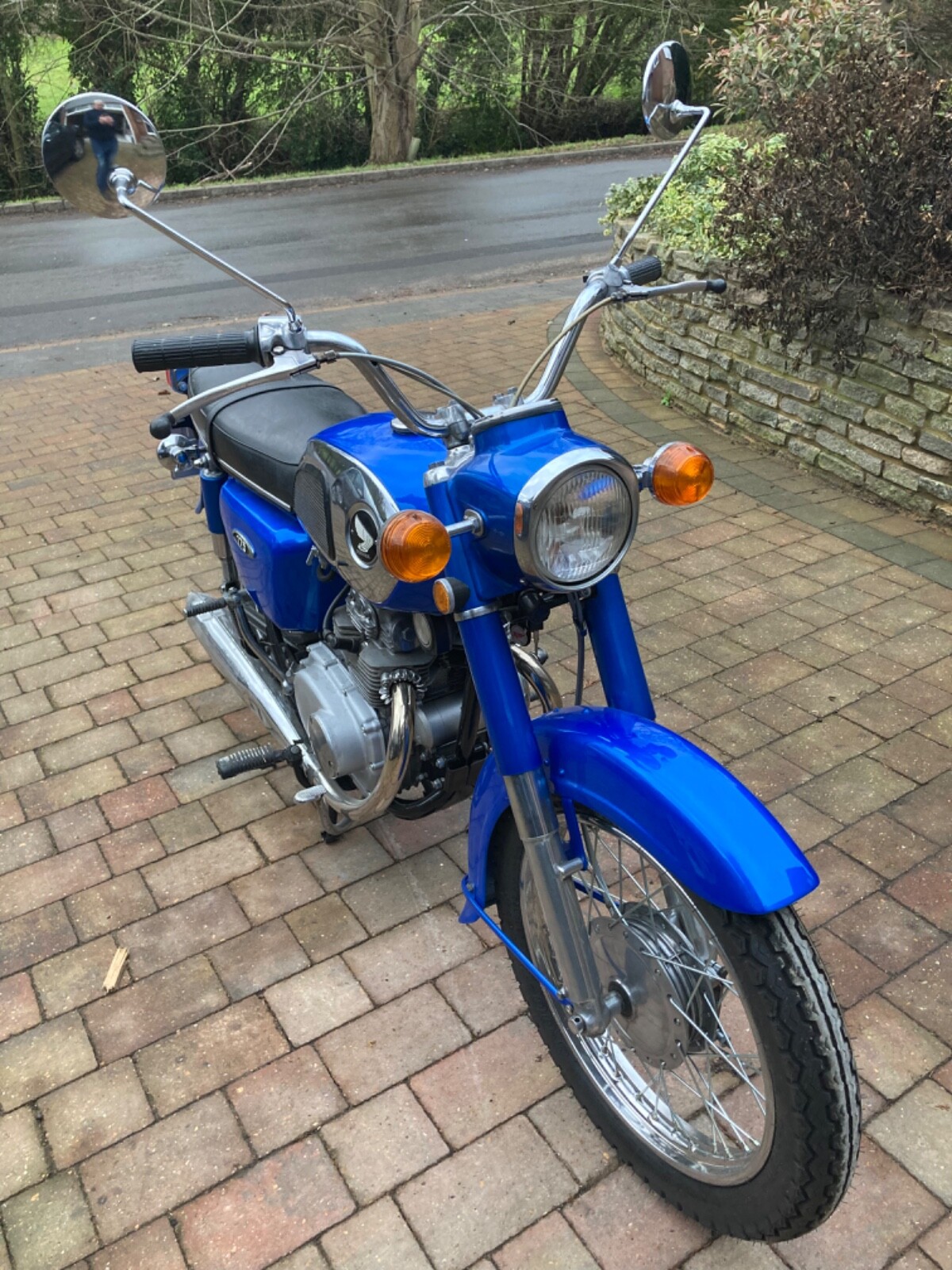 1969 Honda CD175a
US import registered in the UK on a "G" plate. Electric start model. Tax and mot exempt and V5 in my name. Chrome very nice and repainted at some point . From overall condition no reason to doubt mileage (below 5000) but obviously can't prove it is correct. Bought about 8/9 months ago and never ridden so need to move it on. New Tyres, Battery.
Not sure why I bought it really as I was looking for a CB125s at the time. I would part ex for same cash either way
I believe that in the US this model may have superceded the sloper and is basically the same as our CD 175 which was introduced in the UK in 1971. Differences are handlebars and electric start.
Various bills from previous owner for parts purchased although no owner history. Haynes manual