1969 Honda CB750 K0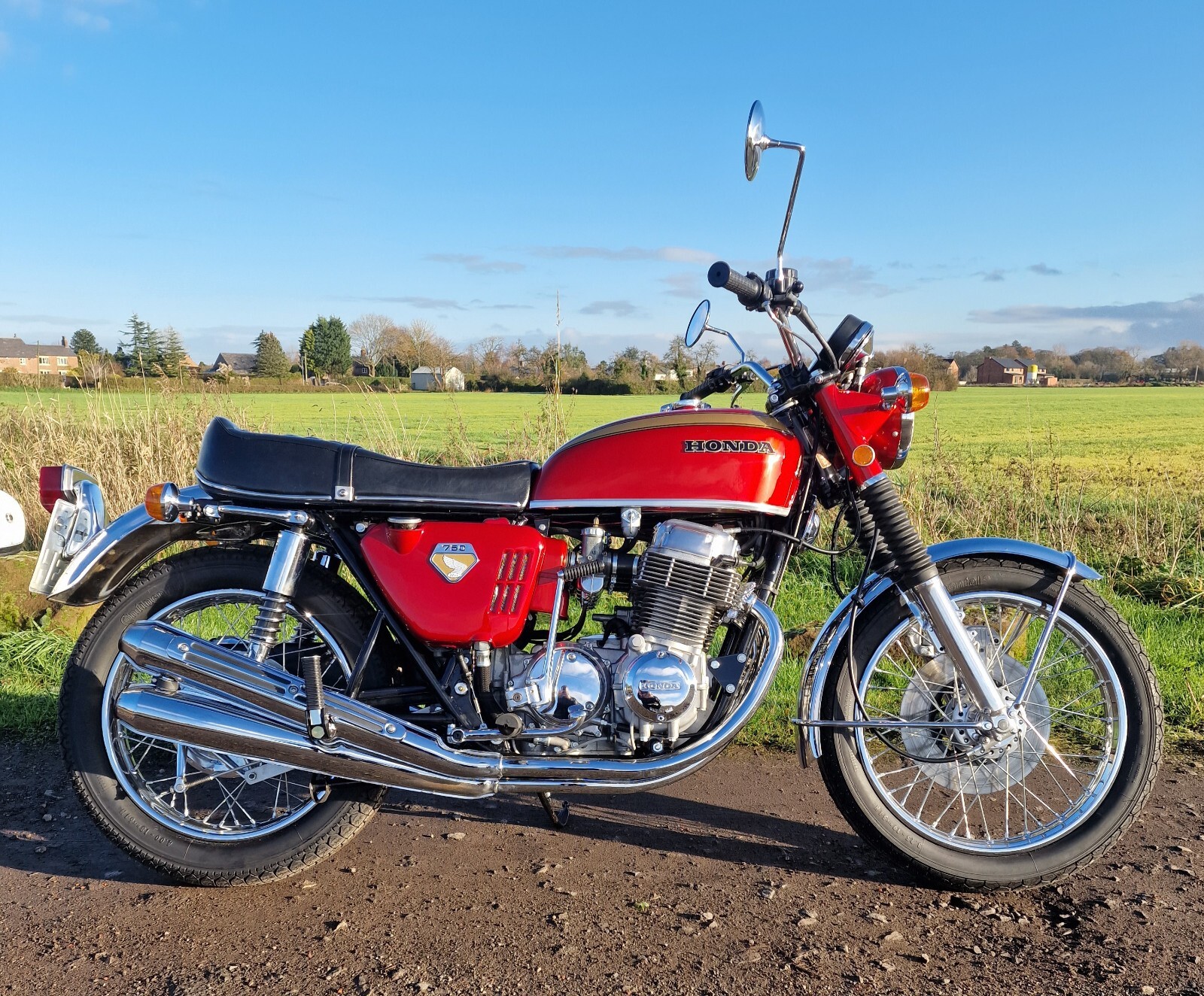 1969 Honda CB750 K0
Here for sale is a stunning 1969 Candy Ruby Red CB750 K0 that's been meticulously and comprehensively restored at Rust To Resto Classic Honda Restoration specialist.
Every aspect of this restoration has been documented in incredible detail worthy of such an iconic bike. Where restoration wasn't possible genuine Honda parts were used and new old stock sourced from Germany to Japan at great cost. This K0 truly rides and sounds just as good as she looks. Only covering 66 miles since the rebuild.
Viewing in person is required to really appreciate the amount of work and time that's gone into this bike.
Paint – Correct Candy Ruby Red, badges and decals used.
Frame – Powder coated professionally correct numbers visible.
Engine – Correct early style head, vapor blasted, shells, pistons, rings, primary drive chains, cam chain, tensioners, guides, re-bored 0.5, head skimmed, gaskets, seals, valves lapped and oil pump overhauled.
Wheels – Correct Honda DID rims on Continental tyres. Correct Two Hole Rear Hub.
Carbs – Correct, ultrasonically cleaned and fully rebuilt.
Brakes – Correct Fully rebuilt and renewed.
Suspension – Fully reconditioned.
Chrome – Correct front, rear mudguard and vast amount of other parts done at great cost.
Post expires: 13-02-2023