1969 Honda CB350K1: Unregistered US Import Barn Find Classic Restoration Project
View on eBay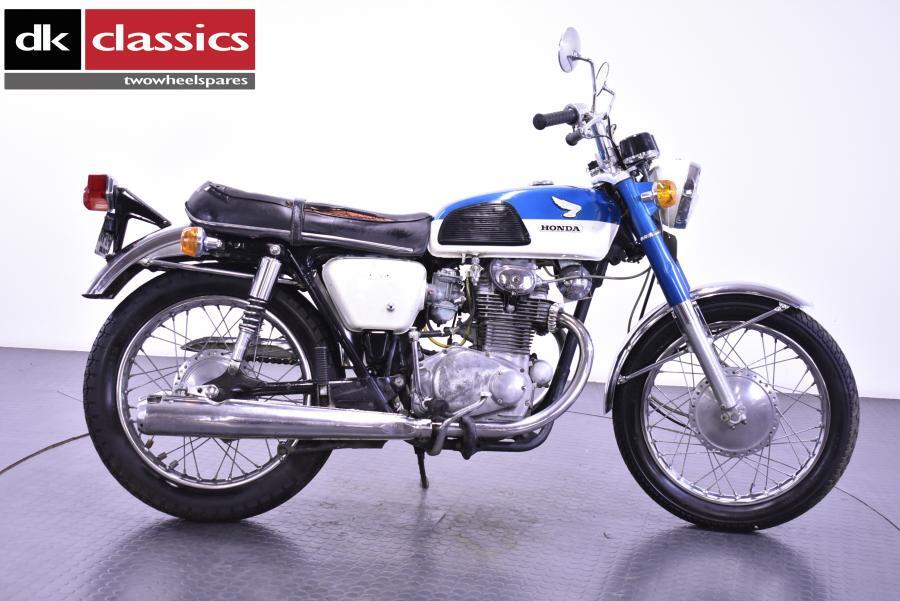 1969 Honda CB350K1: Unregistered US Import Barn Find Classic Restoration Project
This 1969 Honda CB350K1 Supersport is a highly desirable motorcycle that is Tax & MOT exempt. It has been imported from North America where it has been well-maintained and kept in dry storage. The climate there is kinder to motorcycles than in our region, which has helped preserve its youthful appearance. However, we cannot confirm the mileage reading, so please disregard it.
If you're looking for a classic restoration project, the most critical component is the bike itself. This bike is nearly complete, missing only the battery. It has been sitting for a while, so the paintwork is faded, the tires and seat cover are perished, the tank is dirty inside, the carburetors are stuck, and the clock faces are faded. Please review the pictures carefully.
But here's the good news: this is the actual bike you'll be bidding on, not old library pictures from 54 years ago. It looks just as nice in person as it does in the photos. The wheels have straight rims with relatively clean chrome, and the hubs and brake plates are in good condition. The forks and yokes are straight, and the mudguards are solid. The taillight assembly is good, and the indicators and chain guard are tidy. The engine is clean and turns over nicely with the kick starter. It also sounds and feels great. Best of all, when we connected it to a good battery and gave it some fresh fuel, it started up easily and ran smoothly.