1969 Honda CB160 Restoration Project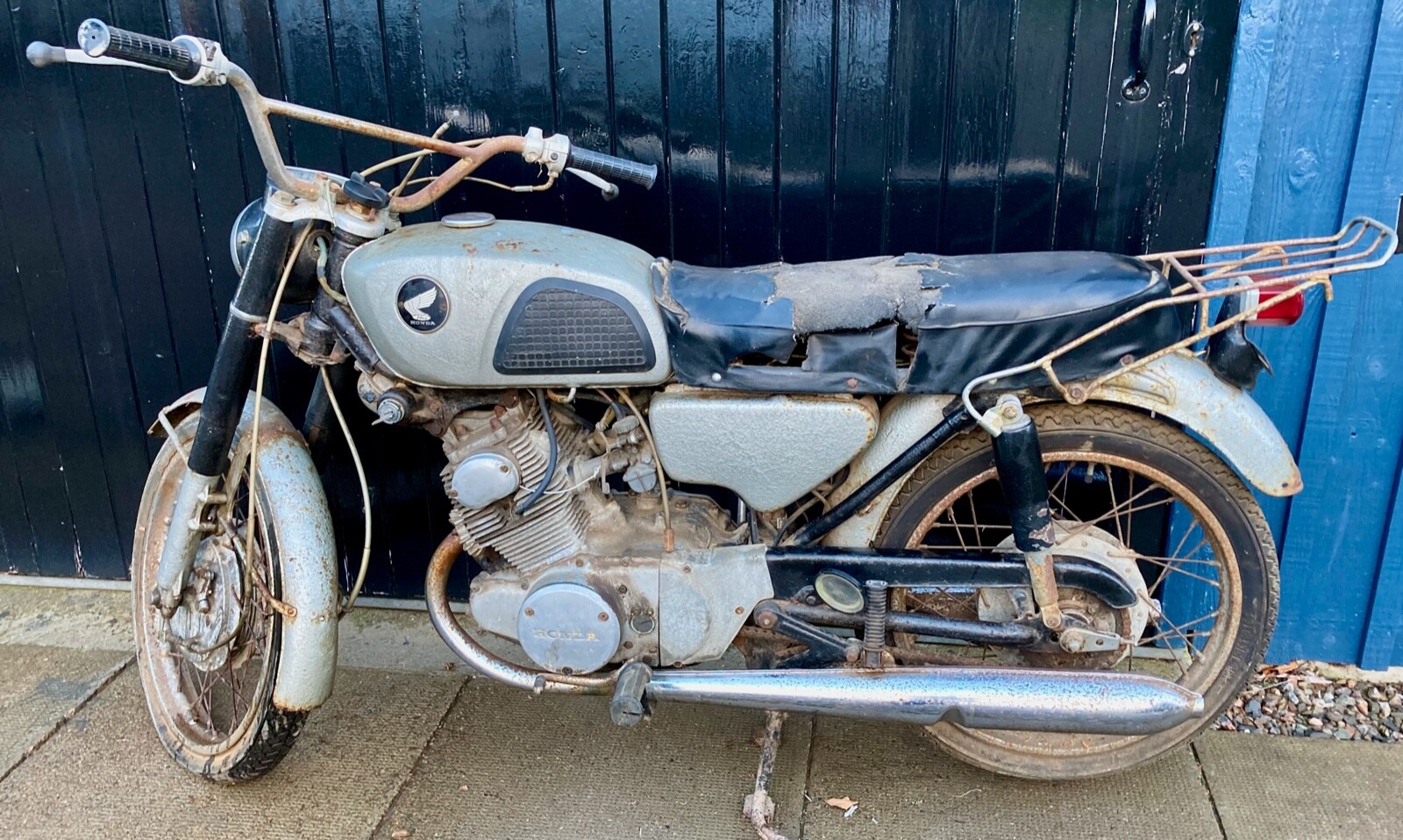 This is a restoration project – of a very rare, original Honda CB160. Mine since 1982, I ran the bike for a couple of years before taking it off the road pending the repair of an intermittent ignition problem. Seems I never got round to it!.
Manufactured in 1969, it started life in Singapore, before being a personal import in 1976 when it's owner (in the RAF) returned to the UK. The tank & wide handlebars were intended for the US market, but I acquired a UK style tank in preparation for a full restoration. The bike also comes with replacement ignition coil, tool box, air filters and the very rare original rectangular mirrors. The Engine and frame numbers match the V5. The engine is seized , as are most things (not the carbs!), but while much re-chroming will be required, the exhausts are structurally sound.
I have extensive history for the bike.