1968 Triumph T90 Matching Numbers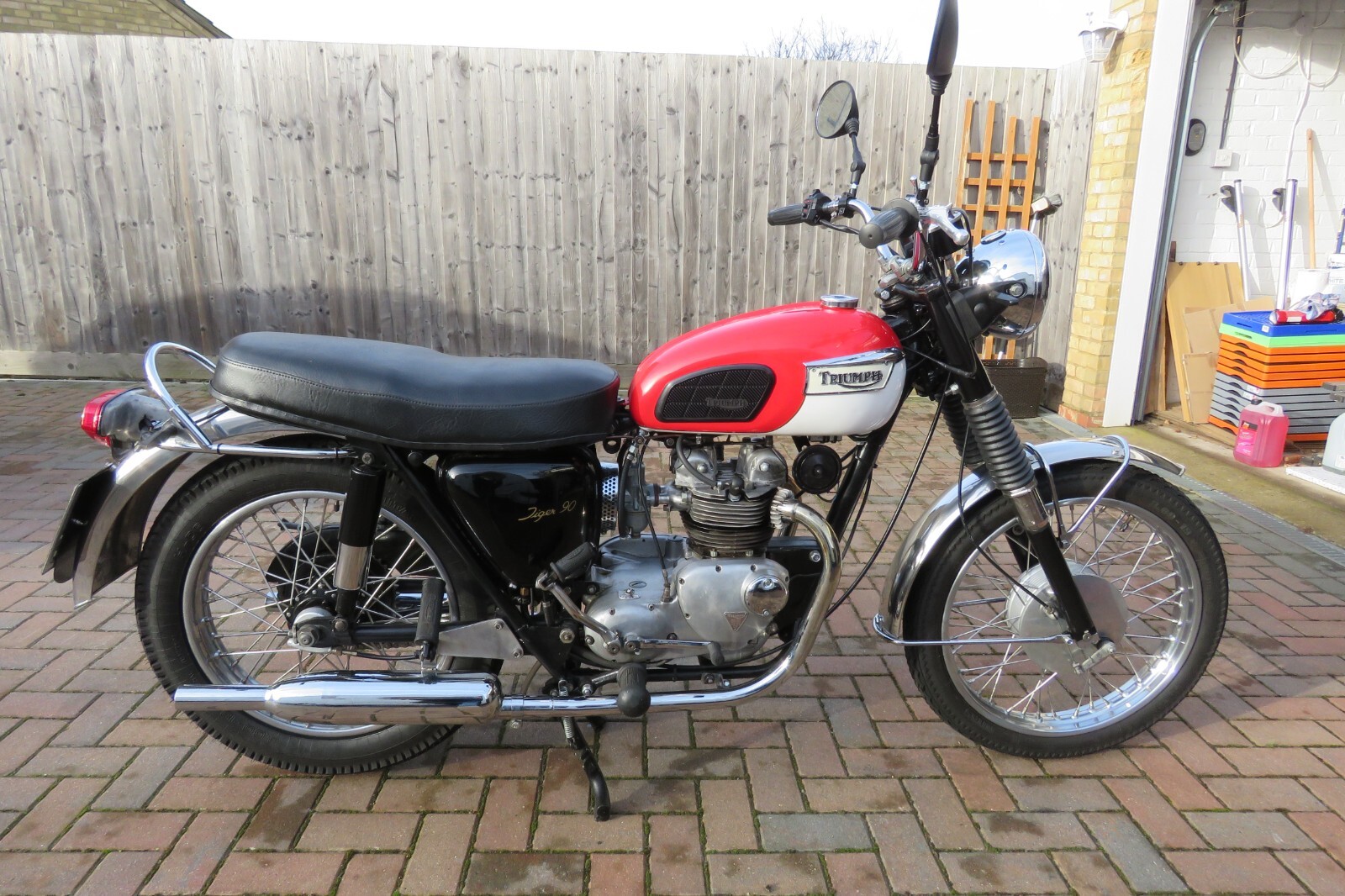 The bike was supplied by pride and Clarke in1968 and sometime later exported to the USA. While there the barrel and cylinder head were changed to a 490 cc of the tiger 100. The bike was imported back to the UK and mostly restored by it previous owner.
It has new wheel rims cylinder head valve seats recut and new valve and springs and some new valve guides fitted. New fork stanchions and bushes and shuttle valves fitted. New tyres. Wassel electronic ignition fitted. Indicators fitted. starts easily.
I have all the import papers and it has a V5 with an Historical number plate. MOT not required and zero road tax. There are dating certificates from the TOMCC. I am only selling it as I am moving house to downsize and at 75 years old only riding occasionally now. It is a very tidy looking bike that I will be sorry to sell.
Post expires: 09-02-2023