1968 Triumph T120R 650 Bonneville Unregistered US Import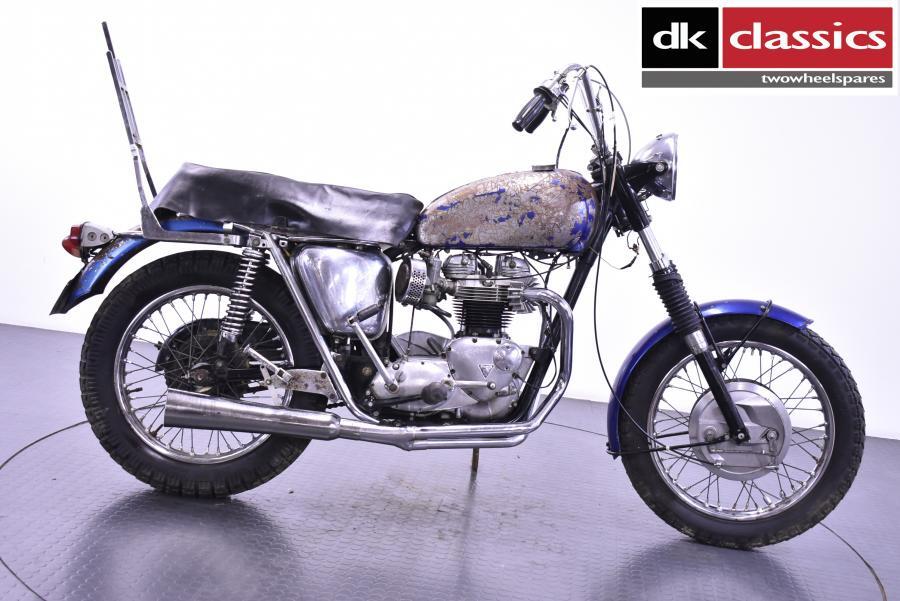 1968 Triumph T120R 650 Bonneville Unregistered US Import 
This 1968 Triumph T120R 650 Bonneville chopper with matching numbers is a highly sought-after and respected classic motorcycle. It is tax and MOT exempt and has recently been imported from North America where it has been kept in a kinder climate for motorcycles.
This bike is a great purchase for anyone interested in a classic restoration project, whether it be for commercial or hobby purposes. Please review the pictures carefully as the bike is missing a few parts, has some damaged or broken parts, some rust and corrosion, and some non-standard parts. However, there are also some nice parts still intact.
The carburetors are free sliding off the twist grip, and the engine turns over nicely off the kick starter with good compression and sound. However, it has not been started or run yet.
This is only a brief description, so please contact us if you have any questions or require further information or pictures before placing your bid.
Click Here to View on eBay