1968 Classic Vespa 150cc VBB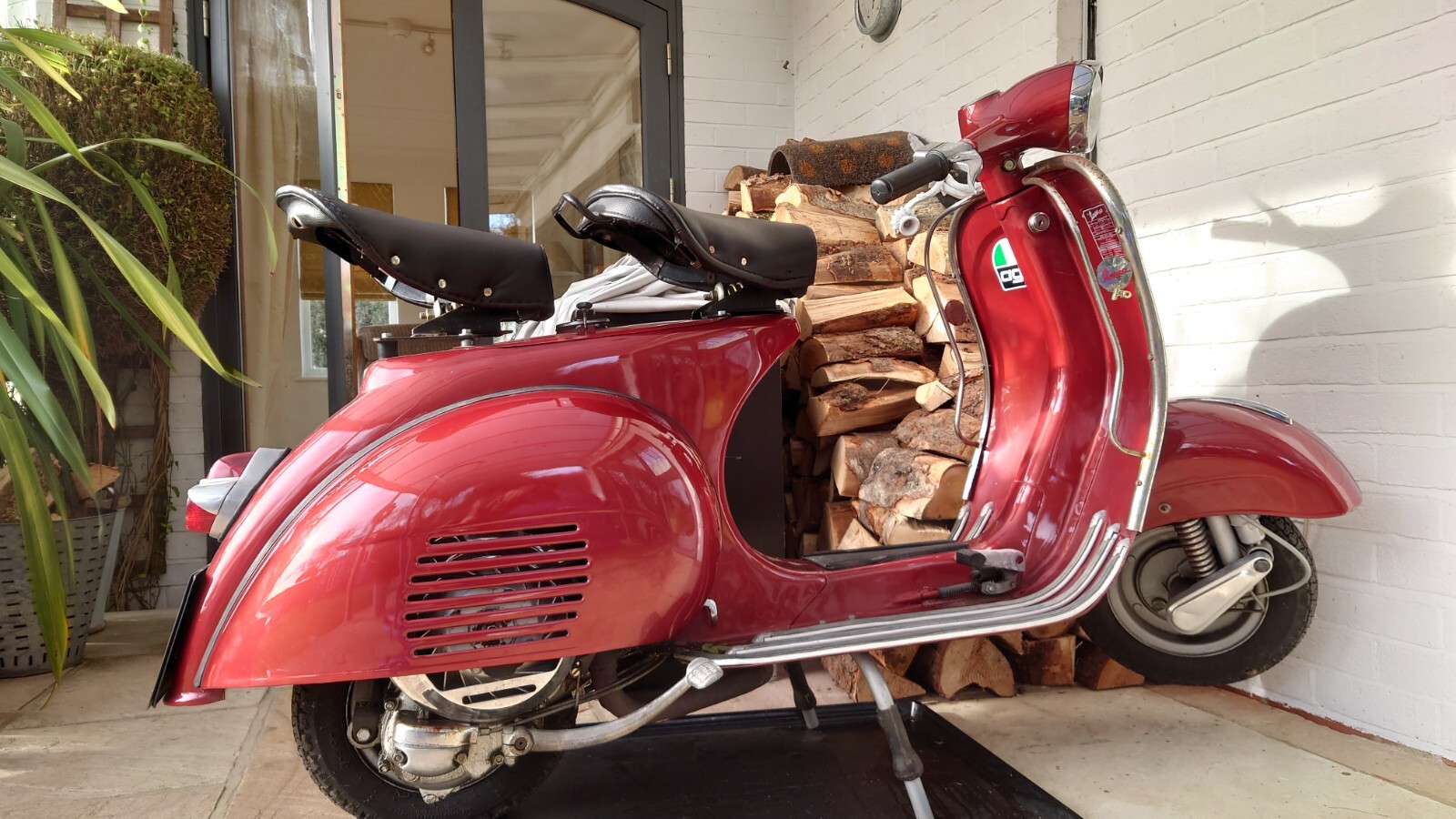 Vespa 149cc 1968 For sale bought by my late father as something to ride around however after his passing it has been sat in the garage waiting on us to decide what to do.
Decided to sell as not go the time and facilities to restore and repair the the scooter to condition it deserves.
Had a very light use, as father bought restored from dealer then only used for about a year. Have paperwork for that sale and V5 registration document. Only travelled About 100 miles on it.
Engine had got running September last year however not run since , so turns over.
Mechanically it need clean of carbs, flush out of tank (clean fuel through clean system) most likely and new spark plug and battery. New tires likely be in order although existing are still retaining air and lightly used.
Not MOT recently and is currently SORN – Registered in UK July 2016
Main work probably be to clean it up and restore chrome on the bike as pitted due to moisture in garage . Likely need to be removed and restored to get best out of it. Paint work there few scuffs, scratches from being moved and marks that need attention, not full a respray though as majority paintwork in good condition. Seats are in good condition.
Engine and frame number on the bike and in photos . Bought on basis was Italian built machine, however it is Indian manufactured model of the period.
With sale I will throw Vespa bike cover in with the bike which retailed for 50 pounds see last photo.