1967 Yamaha YL2C 100 Trailmaster Unregistered US Import
View on eBay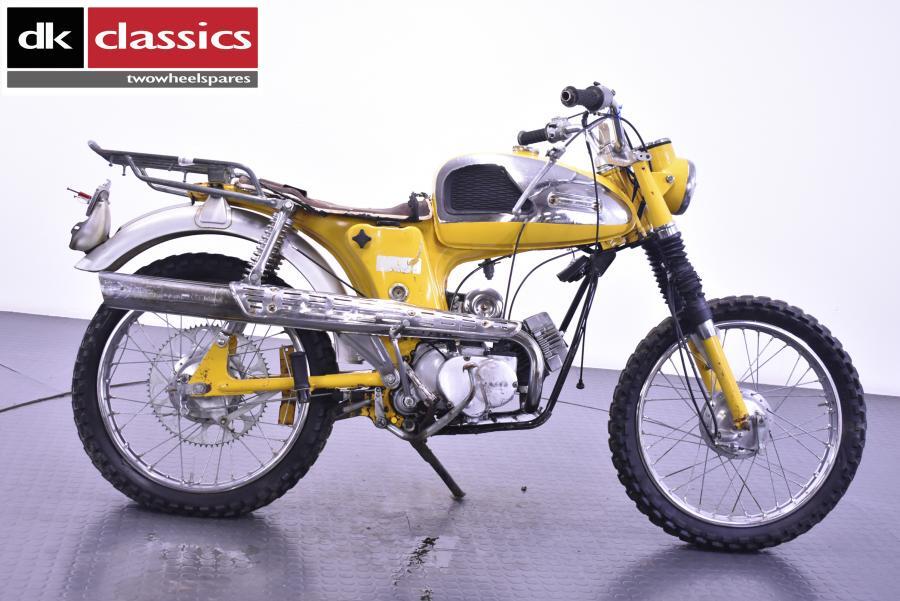 1967 Yamaha YL2C 100 Trailmaster Unregistered US Import 
This 1967 Yamaha YL2C 100 Trailmaster is a rare find and is both Tax and MOT exempt. It has recently been imported from North America where it has spent its entire life. Please note that the mileage reading cannot be confirmed.
As a classic restoration project, the most important purchase is the bike itself, whether for commercial or hobby purposes. The bike has some missing parts, damaged/broken components, some rust/corrosion, and some parts that are in good condition.
The wheels appear straight with clean chrome rims, good hubs, and brake plates. The forks and yokes appear straight. The rear mudguard is solid but dented where the tail light mounts. The headlight hangers are solid, and the speedometer looks okay. The fuel tank is clean inside and exhaust is original and solid. The seat base is also in good condition. The engine turns over nicely off the kick starter, sounds/feels okay, and has compression but does not seem to be sparking, so it has not been run.
This is only a brief description, so if you have any questions or require further information or pictures, please do not hesitate to contact us.
eBay item number: 314470293637