1967 Triumph Daytona T100t
View on eBay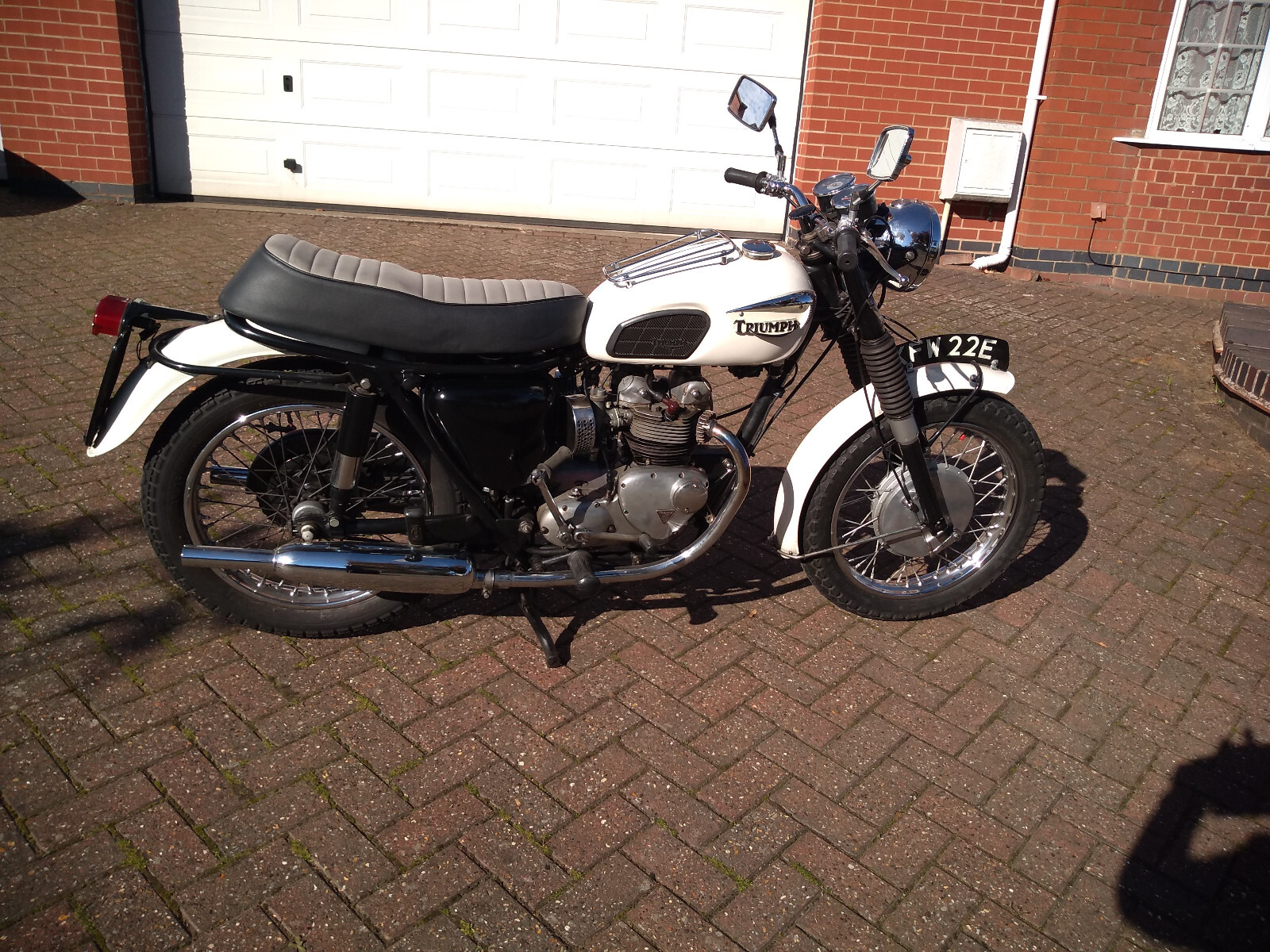 1967 Triumph Daytona T100t

Revised: I have been the proud owner of this bike for five and a half years and have only used it on good weather days. The last long trip I took was to the Cassington bike meet, which was approximately 120 miles round trip. Although the bike has a lively performance, I tend to ride it up to 60 mph, which is comfortable in modern traffic.
I have decided to sell the bike since I'm not using it enough, which is a shame. The previous owner converted it to 12-volt electrics and electronic ignition, making it easy to start, and you can use the lights all day and night. The bike is in excellent condition for its age (55 years old) and has been well cared for. The tires are good, and I have replaced the wiring harness with a new one.
I have the old green logbook and a dating certificate. There was an error in the frame and engine numbers from the first registration, which had not been corrected for 50 years. However, the current V5 is now correct, and the numbers match the bike. I know two of the previous owners, so there's a good chance that the mileage is correct. Please refer to the pictures and video for the best description of the bike's condition.
If you're interested, please contact me regarding pick-up or delivery.
eBay item number: 374567394759