1967 Suzuki Bearcat 120cc Classic Two Stroke Trail Bike Dual Sprocket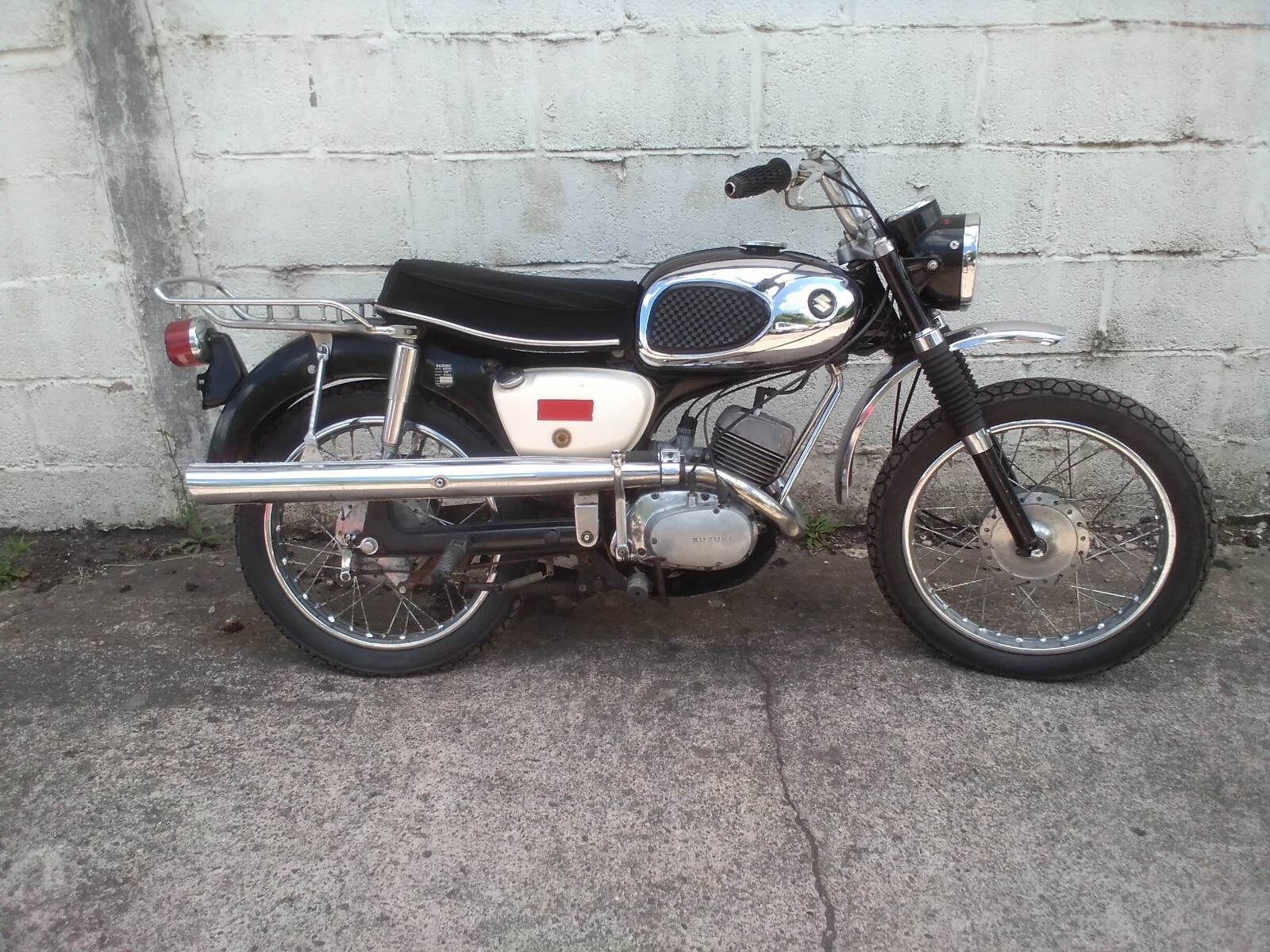 1967 Suzuki Bearcat 120cc Classic Two Stroke Trail Bike Dual Sprocket
SUZUKI B105P BEARCAT DUEL SPROCKET 1967 CLASSIC TWO STROKE TRAIL BIKE RARE VINTAGE CLASSIC
You don't see many of these. Starts runs and rides nice . Bike is totally original and complete and still has the original exhaust. Seat is also totally original and in immaculate condition Forks and wheels are in lovely condition as is the fuel tank,rear luggage rack, Stunning condition throughout, one side panel missing but easy to find, these are very rare little bikes and in this condition hard to find. UK bike ready to enjoy.
Matching numbers and low mileage, these are very rare to find. Great little bike..
Fresh in from the states with a Nova showing all duties paid so ready to register. please take your time to look at the pictures to see for yourself how good this bike is.