1967 Lambretta SX150 100% Original Including Paint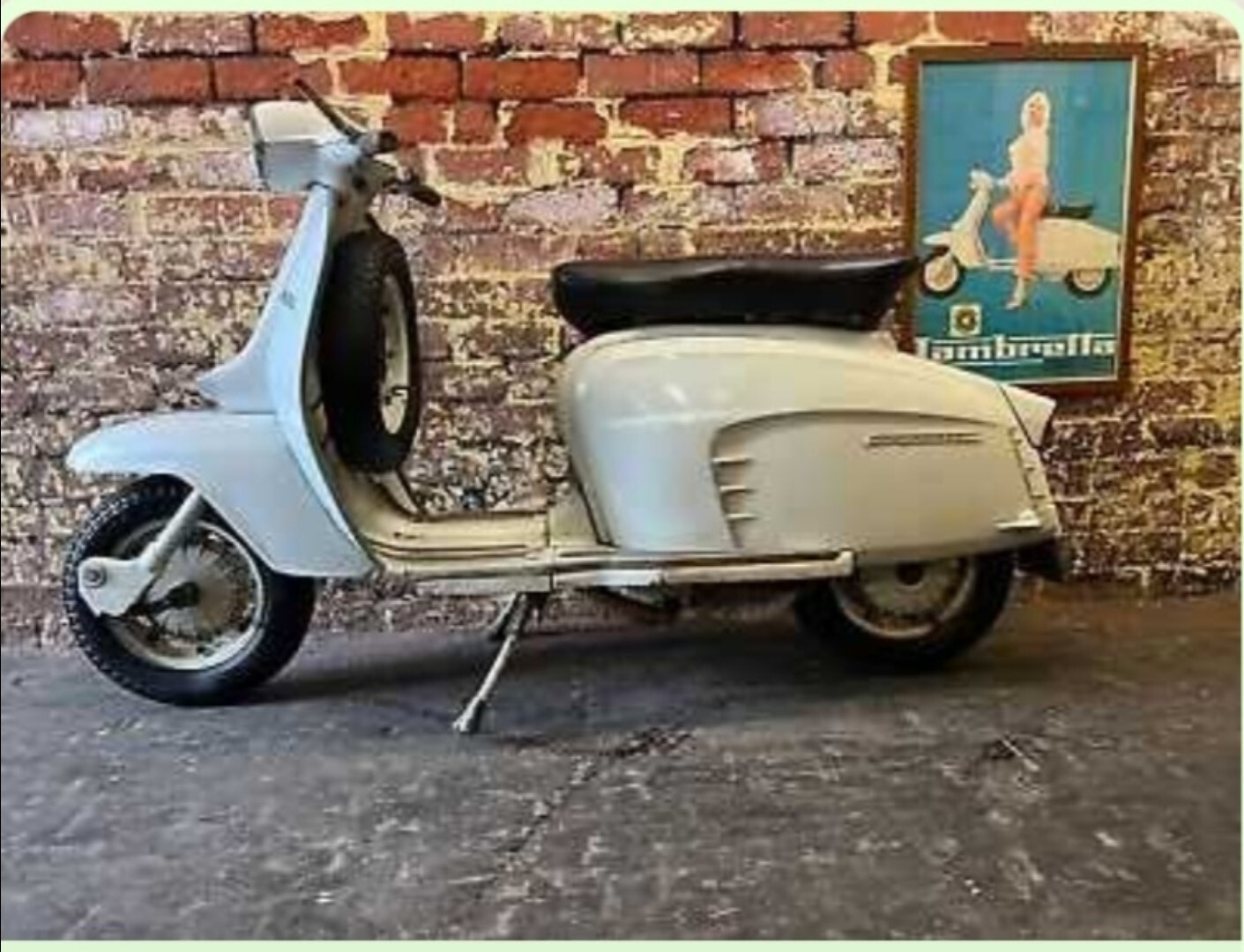 1967 Lambretta SX150 100% Original Including Paint

For sale is an amazing 1967 Lambretta SX150, with 100% original paint and all original parts. This scooter is a true piece of Italian history and will make a great investment or addition to any collection.
The scooter is in spring grey with an amazing patina and has never been touched up, but has been preserved with a clear coating of Ankor wax, which will be given to the buyer. It comes with many correct later period bodywork features, such as a Neomi Rossi seat, push in buffers on the forks, grey plastic toolbox, clip-on panel clips, and a square badge on the horn cast.
This scooter is a true rarity, with the factory original "Talaio" paper frame ID on the back of the frame, which can be easily removed if desired. It also has some original dealer stickers and the original metal tax disc holder. The speedo reading is 20342 kph, or 12639 miles.
The scooter was registered in the UK last year and is the first owner on the V5. It is registered with the Lambretta Club of Great Britain and comes with a historic 6.1/2″ black and silver period plate. The frame and engine numbers are correct and confirm that it is 100% Italian.
The scooter has some small dings consistent with its age, but it needs to be seen to be appreciated. The tires have been replaced with 3 new Michelin S83 tires, and the center stand has been replaced with an original Innocenti stand in the correct colorway.
The scooter was serviced in August last year, but it has a petrol leak from the carb, which could be a float valve sticking issue. The scooter is based in the Northeast of England, and viewing is available, but no test rides will be allowed. Payment is by BAC's or bank transfer only, and the buyer can arrange their own courier or use a local courier at their expense. UK bidders only, and bidders with less than 10 feedbacks should contact the seller first.