1967 Lambretta SX150 100% Original Including Paint
View on eBay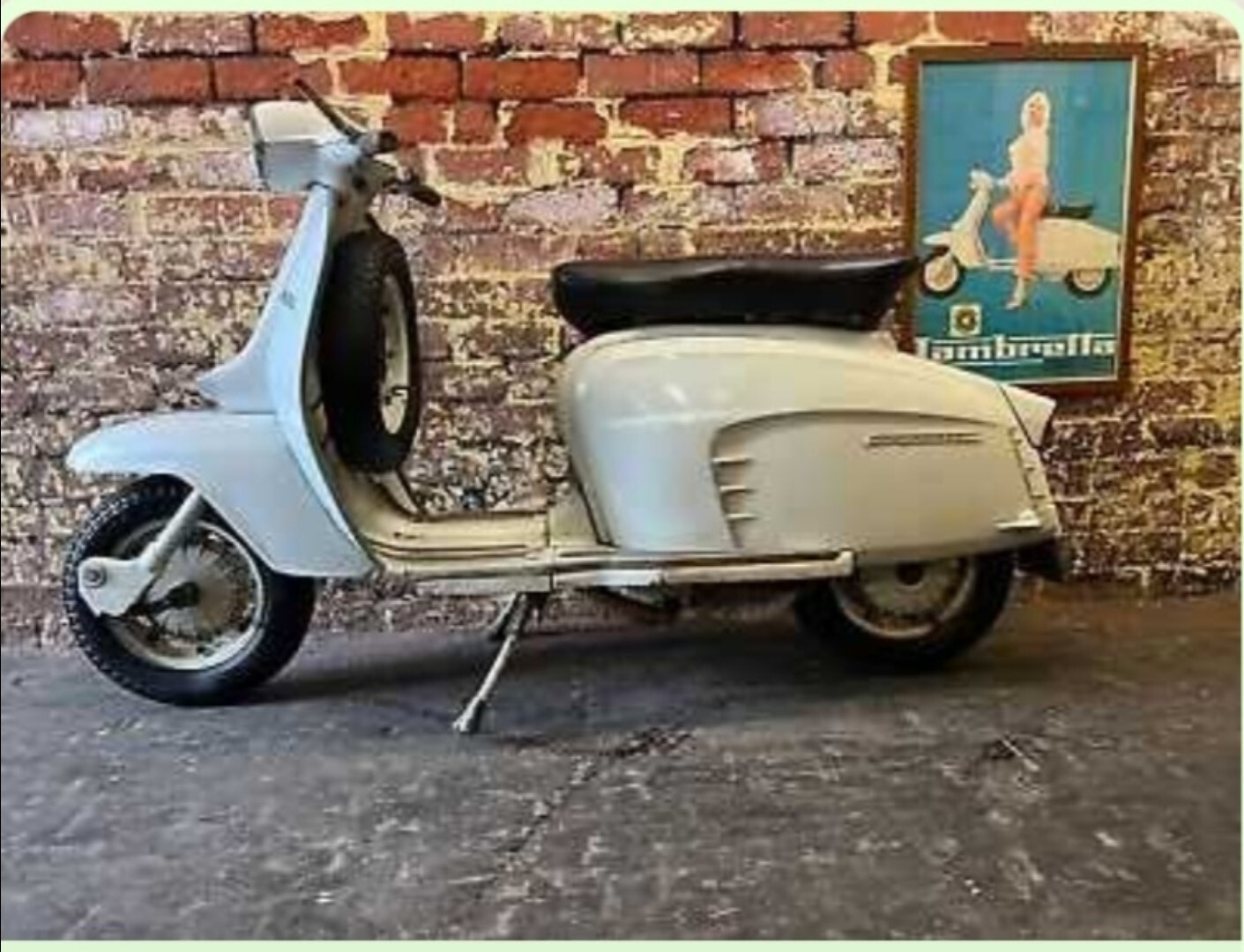 1967 Lambretta SX150 100% Original Including Paint

For sale is a 1967 Lambretta SX150 in amazing original condition with 100% original paint and all original parts, panels, etc. The scooter is still running on 6v electrics, making it a unique piece of Italian history and a great investment or addition to any collection.
This scooter was purchased from Wildcat Scooters in Wales and comes with a lot of the correct later period bodywork features, including a Neomi Rossi seat, push in buffers on the forks, grey plastic toolbox, and a square badge on the horn cast. The panels are in great condition, with only small dings consistent with its age.
The scooter has the factory original "Talaio" paper frame ID on the back of the frame, which is a real rarity. It also has some original dealer stickers present and the original metal tax disc holder.
The scooter was registered in the UK last year and is registered with the Lambretta Club of Great Britain. It comes with a historic 6.1/2″ black and silver period plate, and the frame and engine numbers confirm that it is 100% Italian.
The scooter has some small dings but needs to be seen to appreciate its true originality. It has a speedo reading of 20342 kph, which is 12639 miles.
The scooter was serviced in August last year and started recently, but there is a petrol leak coming from the carb, which should be an easy fix. The tyres have been replaced with 3 new Michelin S83 tyres for improved handling and safety.
Viewings are available, but there will be no test rides. Payment is by BAC's or bank transfer only, and the scooter is available for UK bidders only. The seller is happy to arrange delivery from a local courier at the buyer's expense. Anyone with less than 10 feedbacks should contact the seller before bidding.
Please contact the seller for any questions or inquiries.
eBay item number: 334772329750
Post expires: 12-04-2023