1967 Lambretta J50 Super Rare!! Superb Condition!!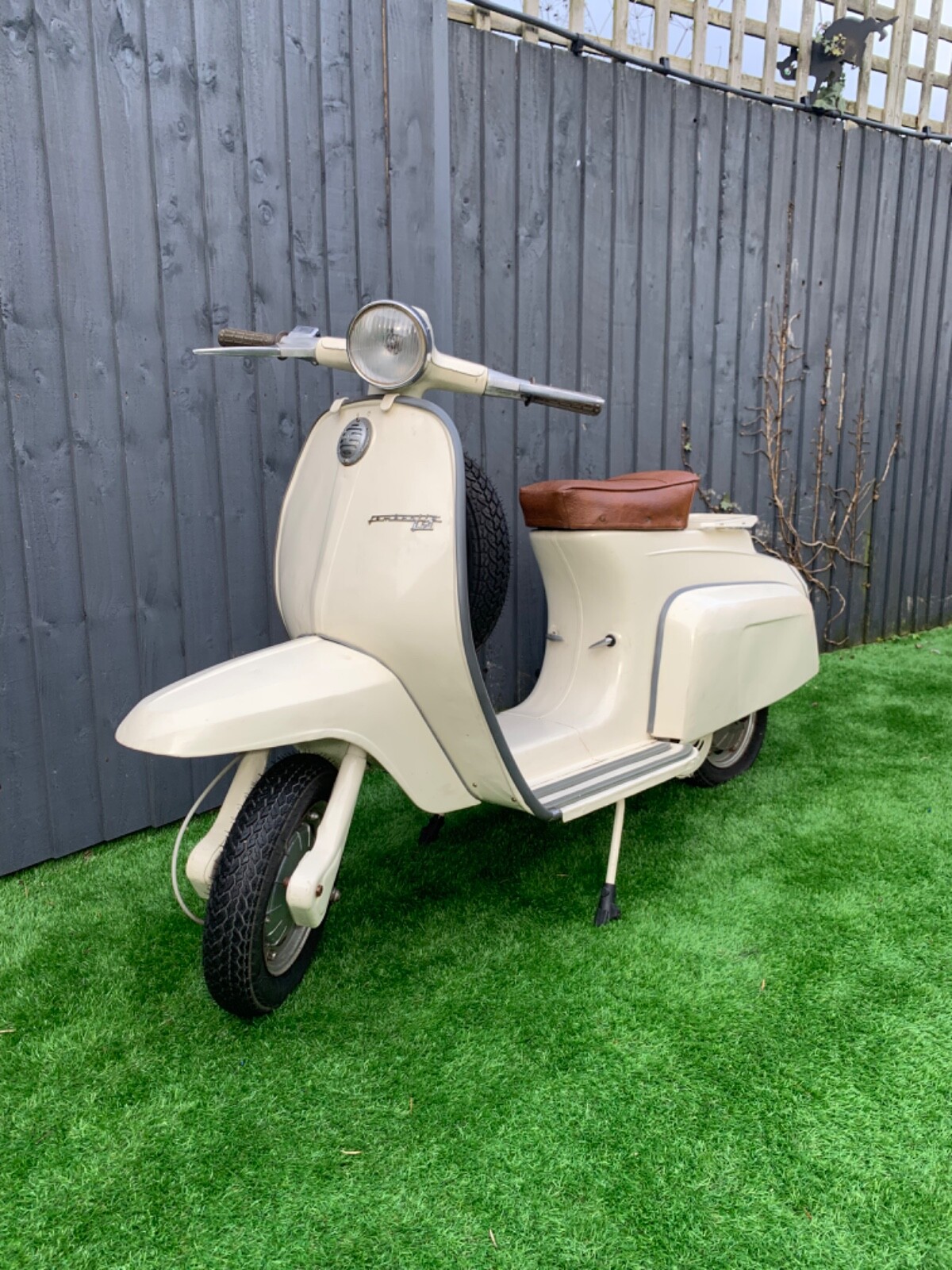 1967 Lambretta J50 Super Rare!! Superb Condition!!

This 1967 Lambretta J50 is being offered for sale by the current owner, who has owned the scooter for the past 5 years. Upon purchase, the scooter needed work to get it running and through an MOT, which was carried out by Anglia Scooters in Lowestoft for a cost of £500. The seller has the V5 in their name and all restoration bills, including letters from the DVLA and the Lambretta Club Great Britain, which can be seen in the photos.
The seller has not ridden the scooter during their ownership, but has kept it in lovely condition in a heated outbuilding. The fuel tank is empty, and the seller is unsure how to start the scooter, but invites interested buyers with more knowledge to try. Anglia Scooters can confirm that the scooter was fully running when it was collected from them.
The scooter has no reserve and bidding starts at £1000. It will be sold as seen/inspected upon collection. Collection can be made from Lowestoft in Suffolk or the buyer can arrange for a courier. The seller is happy to answer any questions to the best of their limited knowledge, and has 100% feedback. Payment by bank transfer on collection is preferred.
As an update, the seller has stated that the engine is not seized and the kickstart turns over the scooter perfectly.