1967 BSA Scrambler WD B40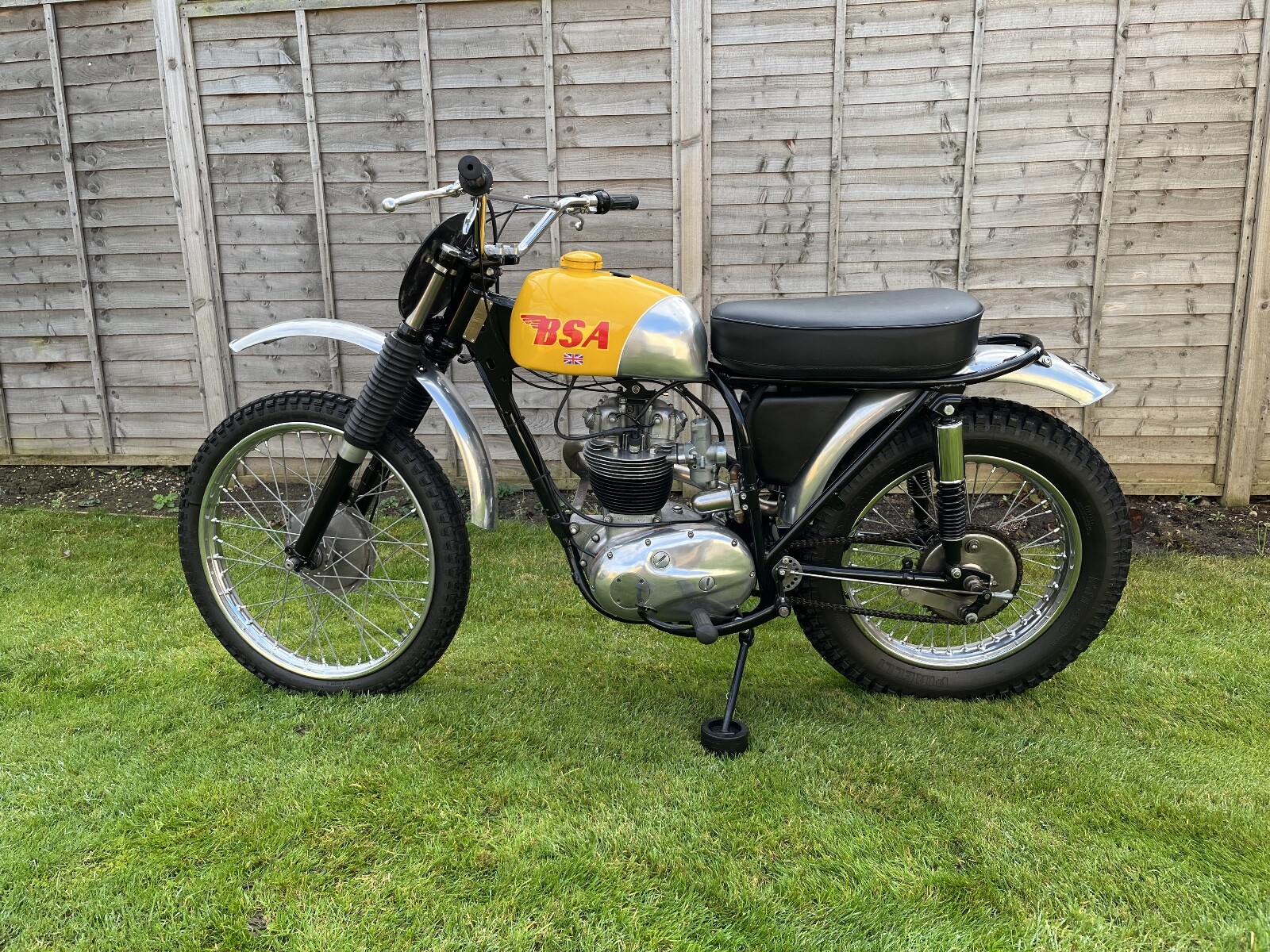 1967 BSA Scrambler WD B40 
1967 BSA WD B40 for sale
Matching frame and engine numbers, which is rare on these bikes.
BSAOC dating certificate confirms original engine fitted, and genuine WD bike.
Road registered with V5. Historic vehicle so not Tax or Test.
The bike was stripped down to frame, and powder coated, including fork legs, swing-arm, side stand and centre stand (included but not fitted, but ready to fit if needed), then built back up.
As many original parts were kept on the bike, cleaned and fitted where possible.
The bike has the following –
Genuine Victor tank (not cheap!)
New seat and base (professionally recovered)
Electronic ignition
New clutch plates
New Tyres and tubes
New bars, grips, throttle, cables, oil pipers, gaskets, etc
Engine gaskets, carb gaskets, nuts, bolts, fork seal, and so on…. Whatever needed was done.
After owning many BSA's, I built this one for myself to keep forever, but due to family it has not been used for around 18 months so I think its time to sell.
Easy starter, has a de-compressor fitted but not really needed.
Currently has no silencer, but not that noisy, and makes a very nice sound, in my opinion.
Has original oil filter (quite rare) still working, not to everyone's liking but could be taken out if needed very quickly.
I would recommend a good check of everything on the bike due to lack of recent use.
Comes with a box of spare including original carburettor, centre stand, front mudguard brackets, pair of shocks, rear sprocket and more.
Located in North East England
Viewing is possible.
Can also help with courier if needed,
Post expires: 22-02-2023