1966 Triumph Trophy Special TR6 SC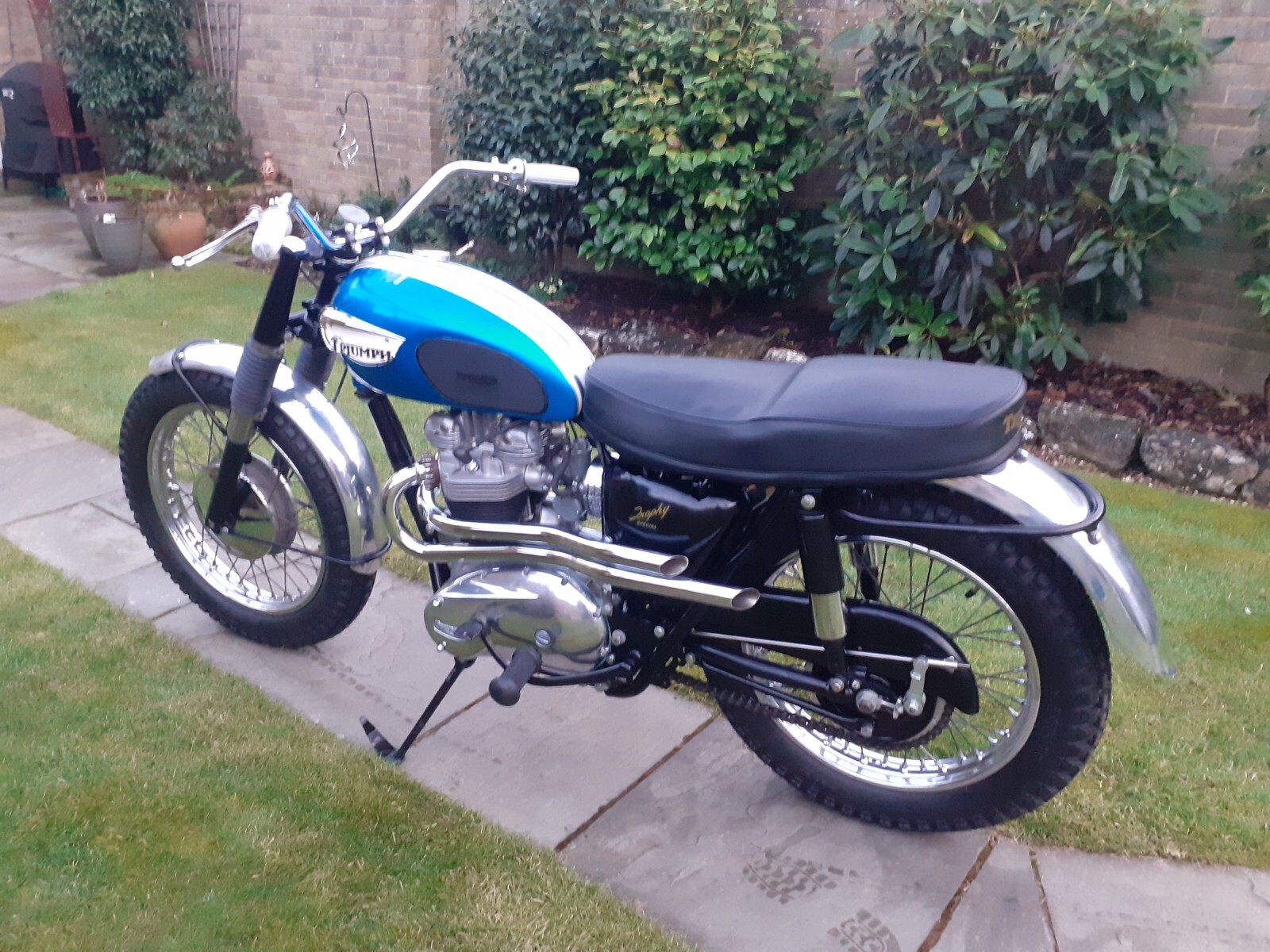 1966 Triumph Trophy Special TR6 SC

This listing is for a very rare and unique bike, the last of the factory made desert sleds. It is a 650 dirt racer, originally made for the US market from 1964 to 1966. From 1967 onwards, the Trophy was only available as a street scrambler with high pipes and lights.
This particular bike is a Jo mo west coast US import from four years ago and is very rare. Not many of these bikes were made, and many were destroyed racing. There seem to be very few of them around in the UK or the US.
The bike came over as a hard tail chopper, but the frame has been repaired and customized by a frame builder on the south coast with 30 years of experience. The tank and seat are original, with a new seat cover. The engine has been stripped and checked, and the heads have new guides and valves. It is fitted with a boyer ignition and boyer twin coil pack with a power box, making it a battery less system. The original set of ET coils can be sold with the bike. The forks have been rebuilt, and new chain wheel bearings have been installed.
The bike comes with all receipts and a Nova, but no V5. It is a really nice bike and is sure to be a great addition to any collection. If you're interested in seeing it, please contact the seller.