1966 Triumph Tiger T90 Matching Frame and Numbers
View on eBay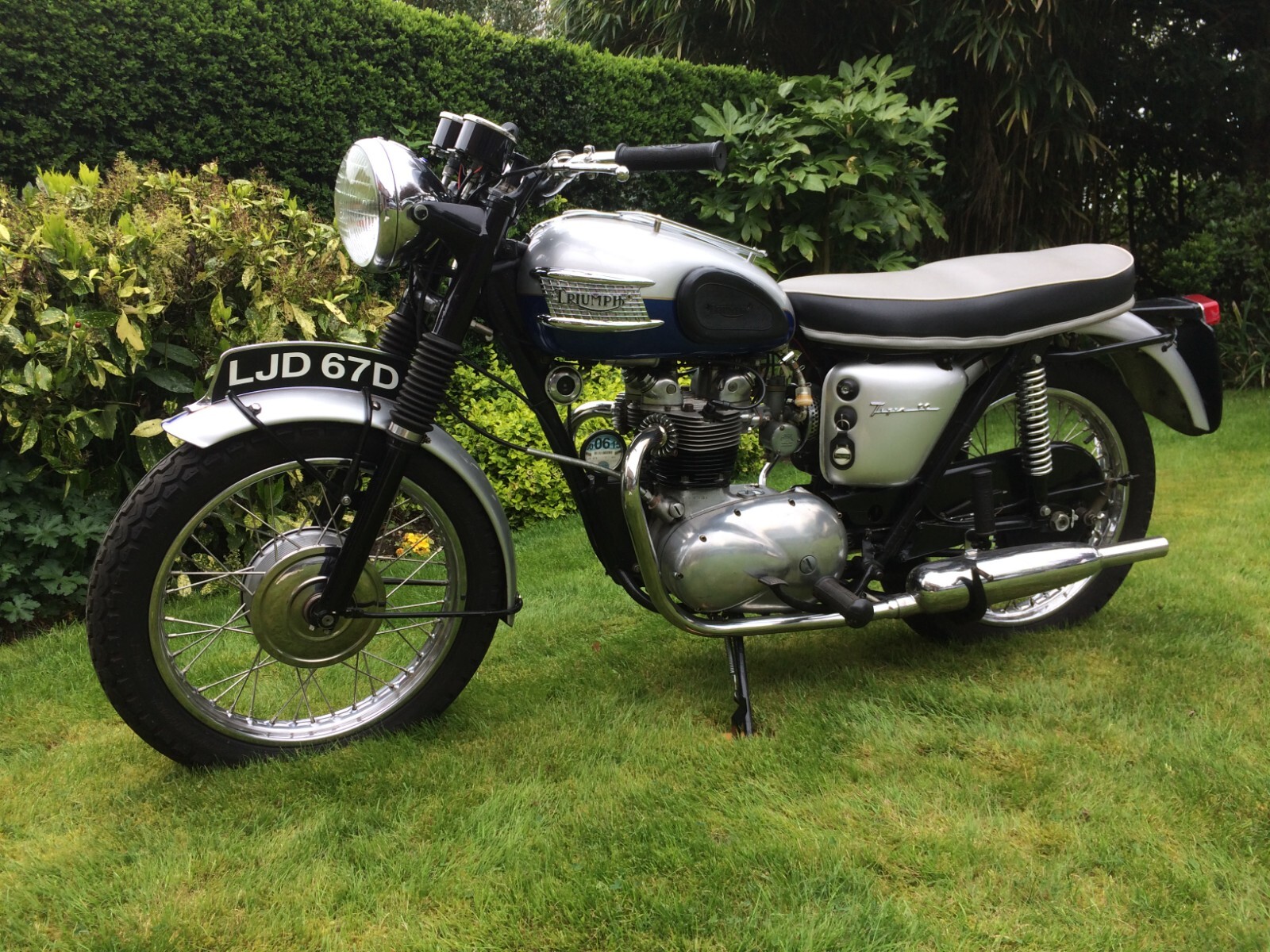 1966 Triumph Tiger T90 Matching Frame and Numbers

Thank you for viewing my advert for the sale of my beloved Triumph Tiger T90 motorcycle. I am reluctantly selling this piece of British motorcycling history after 9 years of ownership due to health reasons. Unfortunately, I am no longer able to kick start the bike due to a failed spinal disc in my back. I have thoroughly enjoyed riding this bike during the summer months to regular Triumph Owners Motorcycle Club meets and the occasional classic bike show in the home counties.
The bike is a 1965 model, registered in 1966, and is a complete matching numbers original bike. It is tax and MOT exempt, and I have all the old MOTs dating back to 1992, showing the bike has covered a total of approximately 5000 miles. The overall condition is very good, although it is not a concourse machine.
During my 9 years of ownership, the bike has had a sympathetic restoration, mainly a thorough overhaul of the mechanics with the cylinder head removed, renewing the valves, valve guides, valve springs, and head gasket. The bike has also recently had a new carburetor fitted and run in. Additionally, regular general maintenance has been performed to keep it running smoothly, including oil changes and a recent new battery.
Viewing of the bike is highly recommended, and please do not hesitate to contact me for any further information or details about the bike and its history. I would like the bike to go to a good home with someone who shares the same enthusiasm and affiliation to the classic brand as I have. Someone who is going to get enjoyment from riding the bike. Thank you.
eBay item number: 166011980159