1965 Royal Enfield Crusader Sports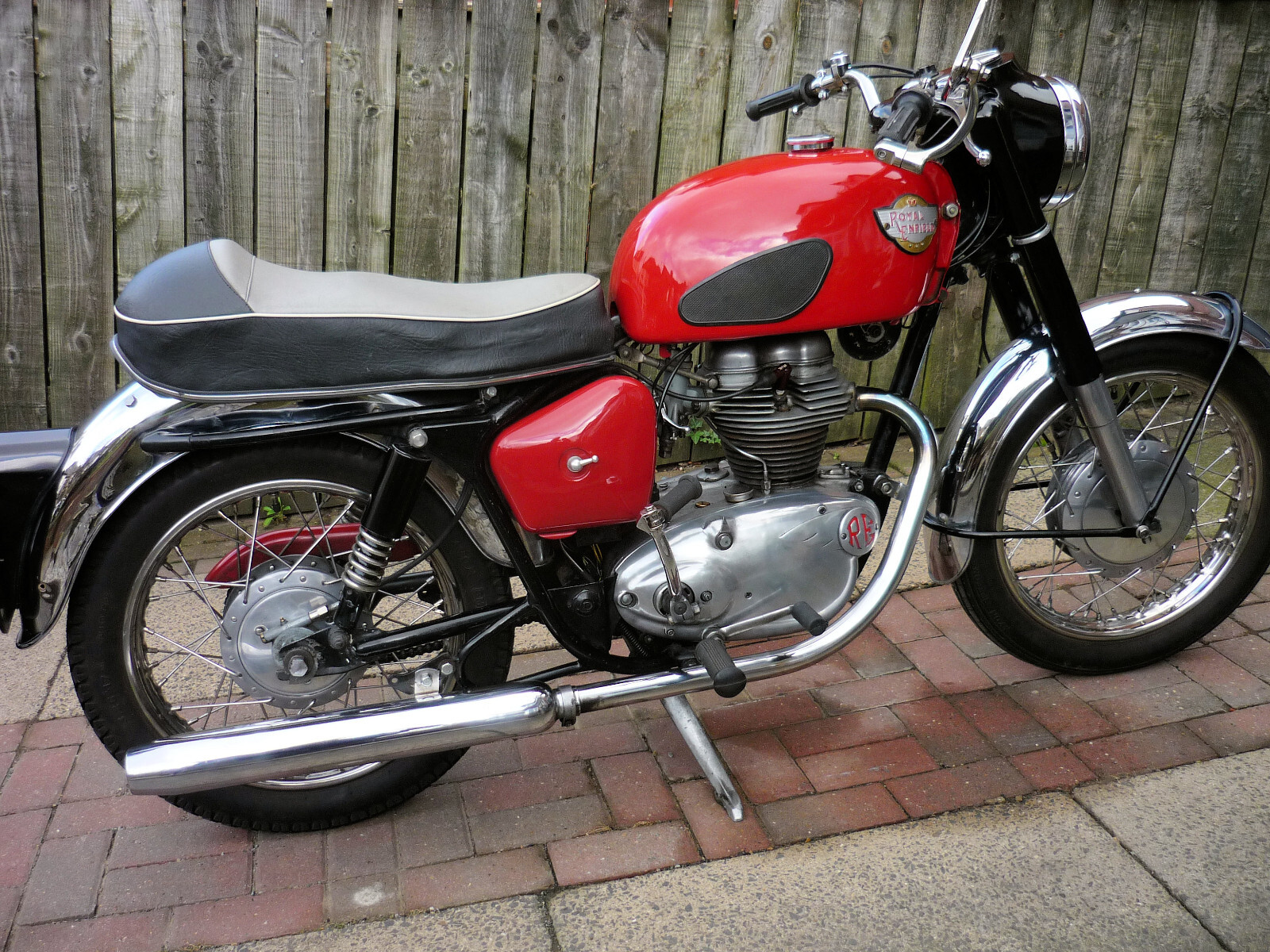 1965 Royal Enfield Crusader Sports
For sale is a 1965 Royal Enfield Crusader Sports motorcycle with a 250cc engine. The frame and engine numbers match and have been verified by the Royal Enfield Owners Club. This particular model is one of the last Crusader Sports produced and was dispatched from the factory in September 1965 to a dealer in Newcastle. The bike has an age-related C registration number.
I personally restored the motorcycle between 2012 and 2016. It has been converted to 12v electrics with a Boyer Powerbox and a new wiring loom was installed. A new piston (original size) and a new AMAL carburetor were also added. Most parts have been renewed or upgraded, including the stainless steel rims.
The engine and bodywork are in good condition. The bike has good compression, doesn't burn oil, but does have a slight leak from the gearbox oil seal, which is common in Enfields. The frame has some minor scuffs and scratches and there is slight damage to the tip of the front mudguard.
I am reluctantly selling this beloved classic motorcycle as I have purchased a modern Enfield and cannot keep both.