1965 Honda Cub 90 C90 Survivor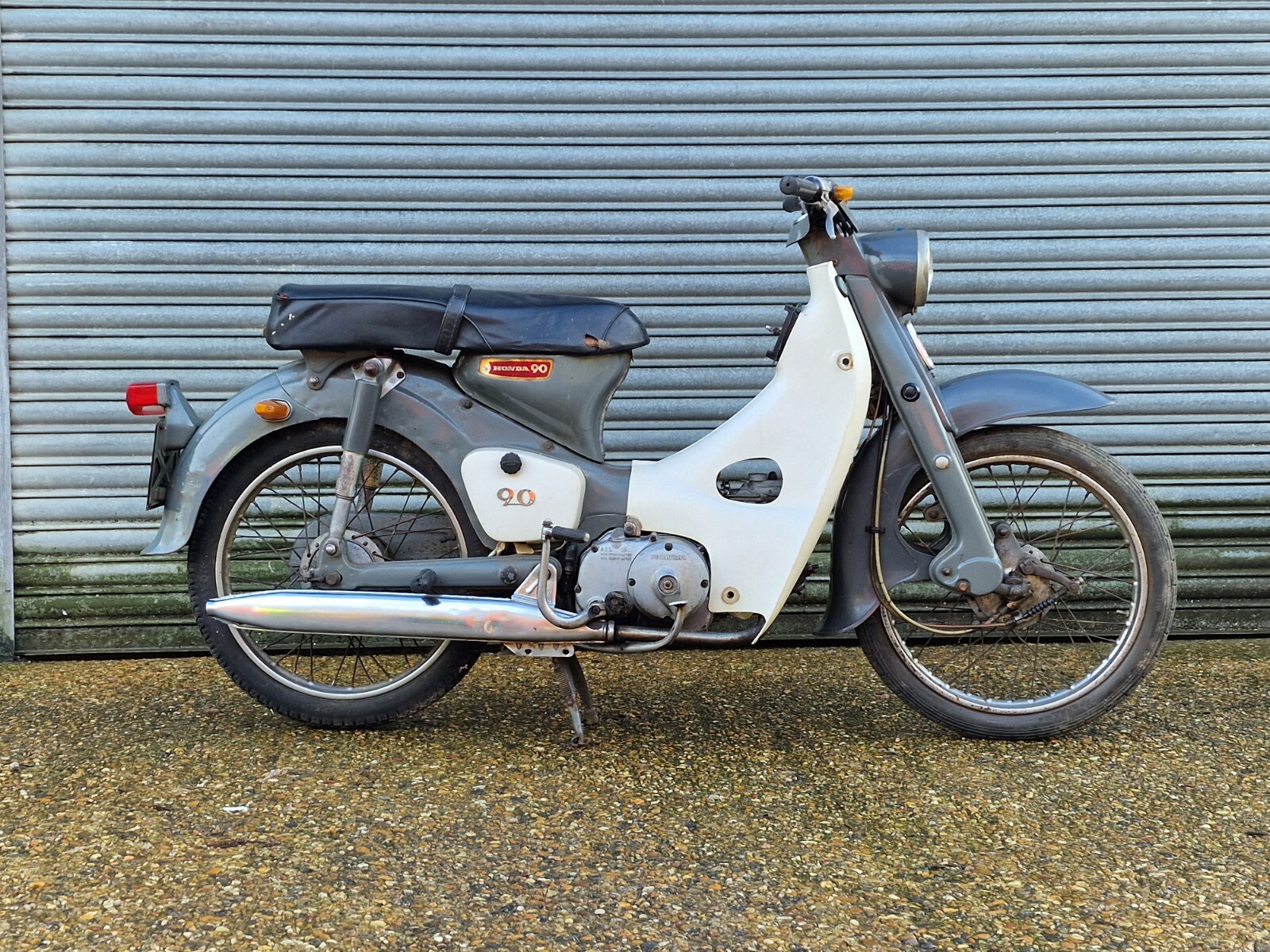 1965 Honda Cub 90 C90 Survivor

Barnfind 1965 Honda Cub 90
Original unmodified C90, a real survivor.
Bought about a year ago as a workshop ornament and selling now due to relocating to a smaller unit.
UK supplied bike. Originally sold by J.C.Pickering Motorcycles in Shrewsbury.
V5 in my name, correctly registered as a historic vehicle.
Last used in 2011. I've not tried starting. Would recommend some fresh fuel, carb clean, new battery etc.
Engine kicks over freely.
Post expires: 15-02-2023