1965 Ducati 175 TS
View on eBay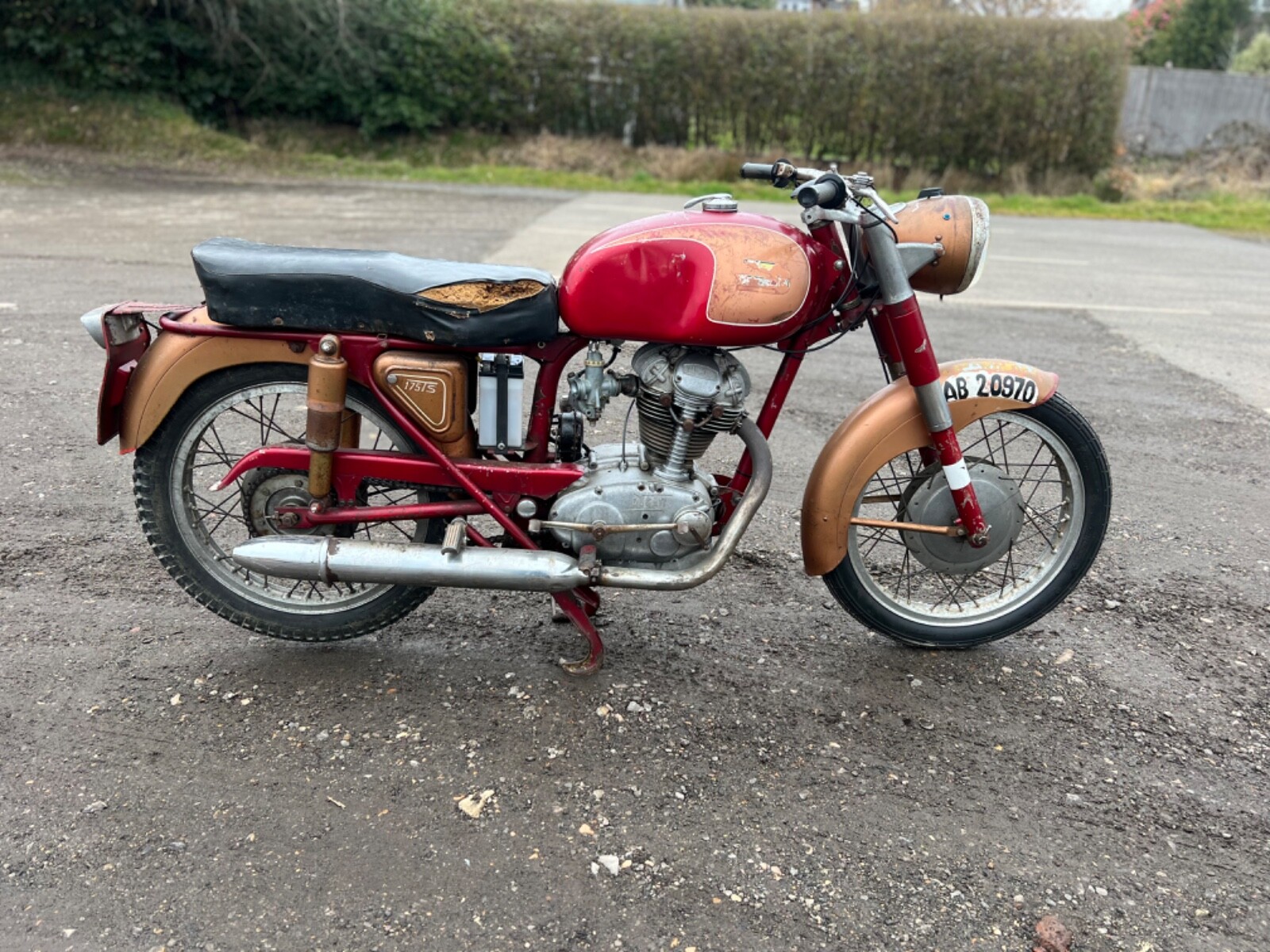 Up for sale is a 1965 Ducati 175TS in a rare condition that is full of patina. It's not often that you find them like this nowadays. The bike runs nicely, and a video is available for your viewing.
This bike is near totally original, including the key and speedometer. It has nice alloy rims, but the seat needs a cover. The bike would benefit from a carb clean and tune-up, but the horn works. Please note that a new rear light is needed (only lens fitted, no bulb holder), but the tyres are okay, and the headlight works.
This bike comes with NOVA and a date certificate.
Thank you for your interest in this rare and unique piece of Ducati history.
eBay item number: 195669642973