1965 BSA Lightening A65L Project
View on eBay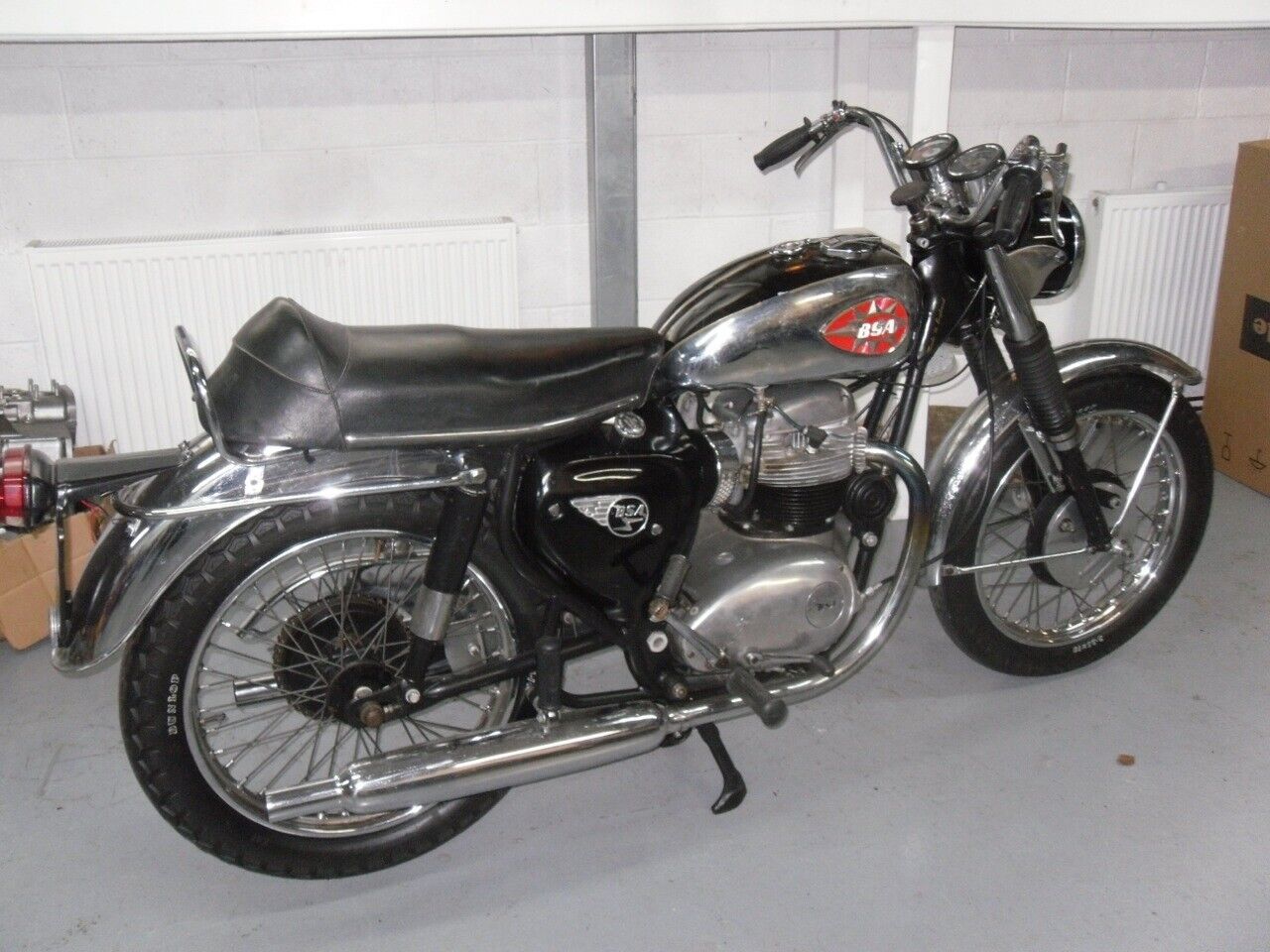 1965 BSA Lightening A65L Project
Just in from the USA, we have a BSA Lightning A65L 1965 project. This bike has an original look to it, and we were able to get it running by hooking up an auxiliary fuel tank. However, it was running rough and may need the carburetors or points looked at, or both. The engine smoked a bit on start-up, but it has been sitting for a long time. The headlight worked, but the rear is not wired up. We don't believe the seat is original, but it could be easily made to fit. There is some oil dripping out the large plug in the side of the engine, which will need a new washer.
Please note that the 1965 A65L motorcycles don't have matching numbers. The numbers on this bike are in the correct series for the engine and frame to have come out of the factory together. However, you would need a dating certificate to confirm this fact. The tyres look recent, and all gears select.
This bike would make a good project as it's complete. All duties have been paid.
Please study the photos provided. The bike comes with a NOVA certificate and its American title.
If you're interested in purchasing this BSA Lightning A65L 1965 project, please contact us with any questions or to arrange a viewing.
Thank you for your interest.
eBay item number: 325572259932