1964 Velocette Vogue
View on eBay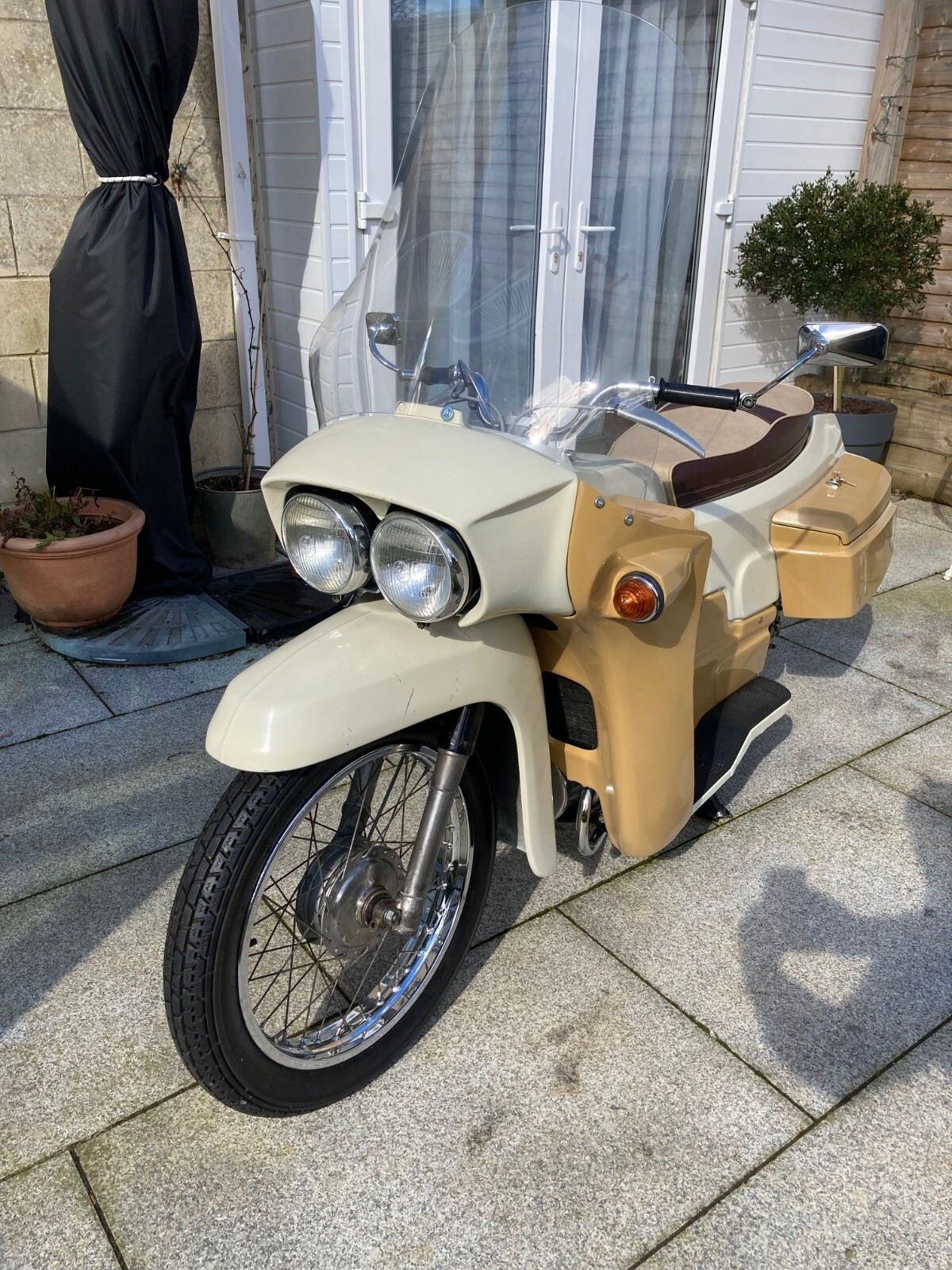 Hello and welcome to my auction for a rare 1964 Velocette Vogue.
This bike was made in April 1964 and was sold new in Nottingham in July 1964. It has matching engine and frame numbers.
The Vogue was being restored by a family member, but sadly he passed away before it could be completed. He rebuilt the water-cooled flat-twin engine, rebuilt the wheels with new chrome rims and spokes, new exhaust and headers, all new cables, new screen, new seat, and new 6v dual coil. I have receipts for money spent, but he didn't get around to wiring it, so there's no wiring loom at all and therefore it will not run. Also, it needs 4 new radiator hoses as the ones on there were perished. The paintwork looks reasonable, has marks from storage and use but is OK and could be used as is, but I would personally repaint to get a quality finish. There are some very small cracks in 2 panels due to being fiberglass and being 59 years old but not too bad, but I wanted to be honest and hard to see.
To sum up, this is a great bike, one of only 381 made, a lot of money spent, needs finishing, no wiring loom, and needs 4 water hoses (hoses available from the L E Velo club). The V5 is in my name, and there isn't really much paperwork to speak of, and I can't say if the mileage is correct. It's known to the L.E Velo Club, and I am a club member too.
I'm selling because I do not have the time to complete it myself, and I already have some projects to complete, although I'm always open to offers.
Come and have a look and a chat. If you bid, you buy. I reserve the right to remove this as it is advertised elsewhere, and please no silly low offers. Collection only, only after money with me, and I will help if you use a courier.
eBay item number: 266172969837