1964 Triumph 3TA UK Registered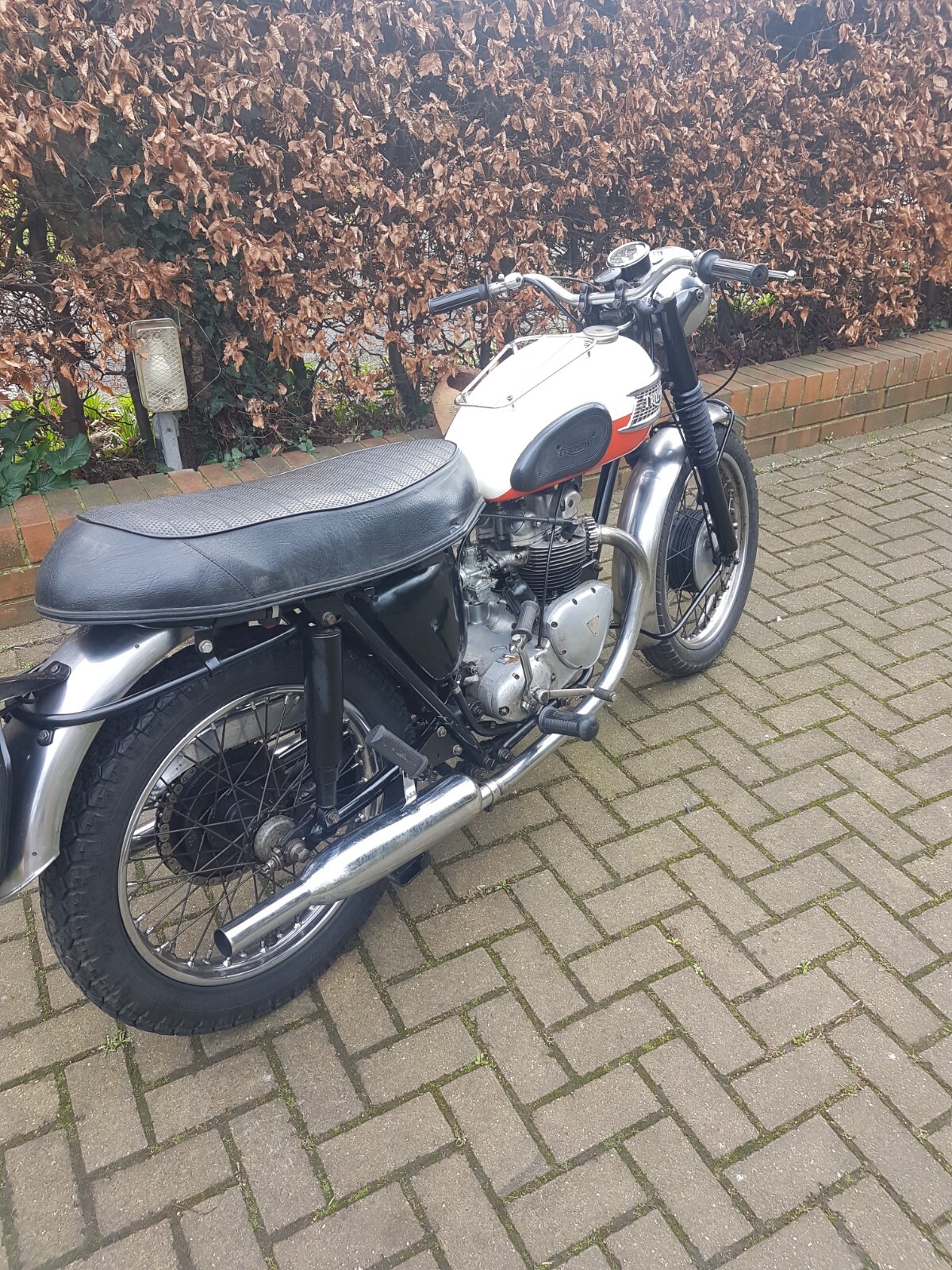 1964 Triumph 3TA UK Registered

For sale is a UK registered 1964 Triumph 3TA. The previous owner changed the plates many years ago, but it was unnecessary. The clutch pushrod adjuster is tight, so it's best to kick it over gently with the lever pulled in until it frees up. It runs on 20/50 in the primary drive and oil tank, and EP90 in the gearbox. The clutch is low power and won't wear out. It has an electronic ignition, so there's no key to start it. The seat catch is missing, but easy to replace. The bike comes with a box of spares.
The frame was professionally powder-coated, and the tank was painted and looks good. The bike has a Royal Enfield carb for more reliable performance and starts 1st or 2nd kick. It drops a spot of oil, but not much, as is typical with British bikes from the '60s. The bike can be either an oily rag ride or a museum piece.
The bike comes with old tax discs and MOTs, as well as a book on Triumph twins for everyday maintenance. A new speedo cable was recently fitted. The bike is too heavy for the current owner, and they've decided to sell it and stick with their smaller Suzuki. The V5 states blue and white, so it would need to be updated.
Please see the pictures for a better idea of the bike's condition.