1964 Eibar Lambretta Li150 Winter Model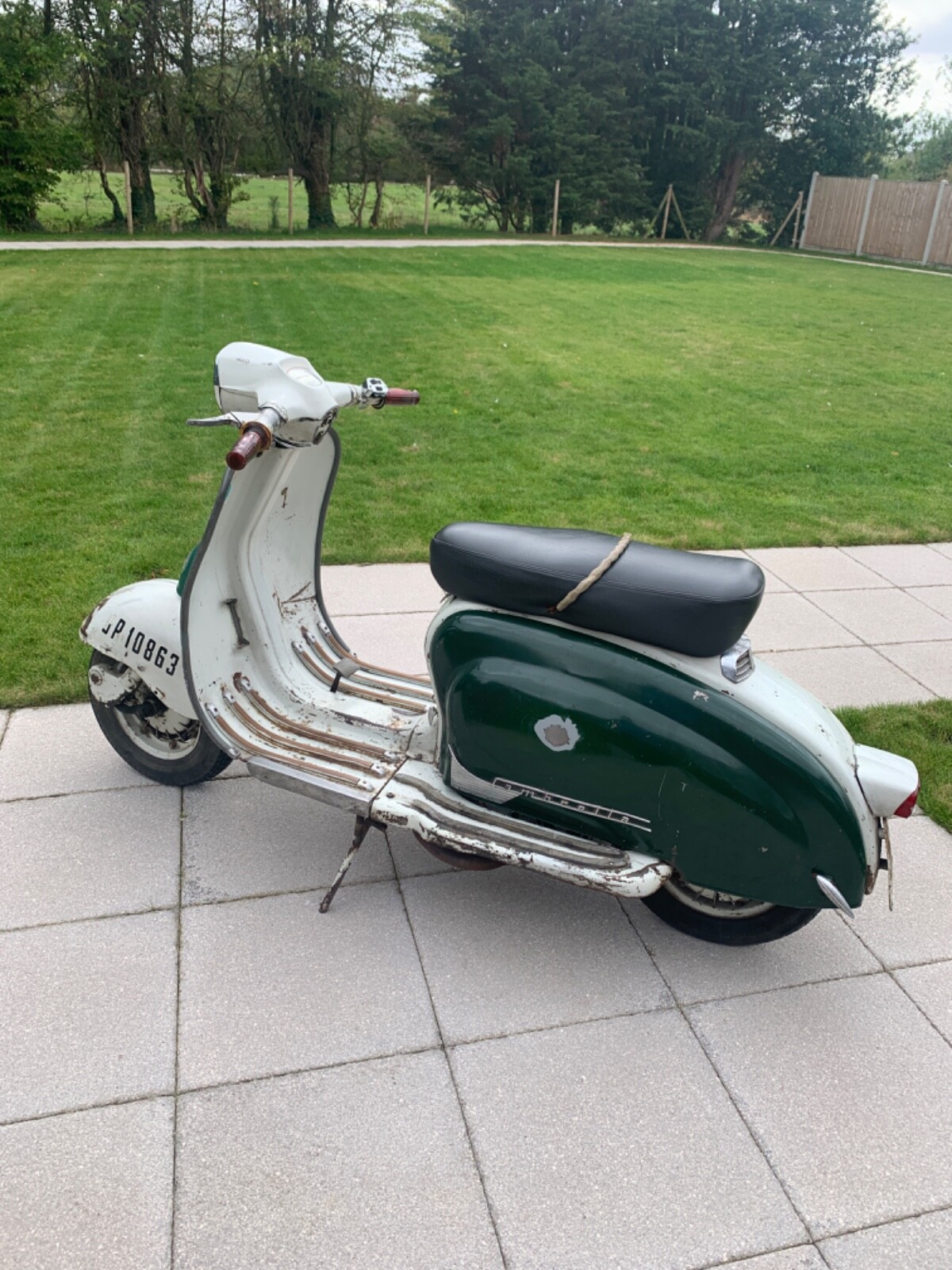 1964 Eibar Lambretta Li150 Winter Model
Ideal for rat look restoration.
Increasingly rare, genuine, matching numbers, UK registered – Eibar Li150 Winter Model.
Starts easily, runs well and rides ok. (I've run it around my garden but it's not fit for the the road just yet).
Solid scooter with only surface rust.
I was planning a full restoration of this scooter, but I've got other projects already on the go.
No silly offers please. If it doesn't sell at close to my valuation – I'll do a full resto on it and
sell it later for double bubble.
Would make an ideal candidate for a "rustoration" ie rat look.
V5 in my name.
Spare petrol tank (nice condition and clean inside), pressed steel number plate and new side panel handles included in the sale.