1963 Royal Enfield 350Cc Bullet Indian Logbook 580Km 1 Owner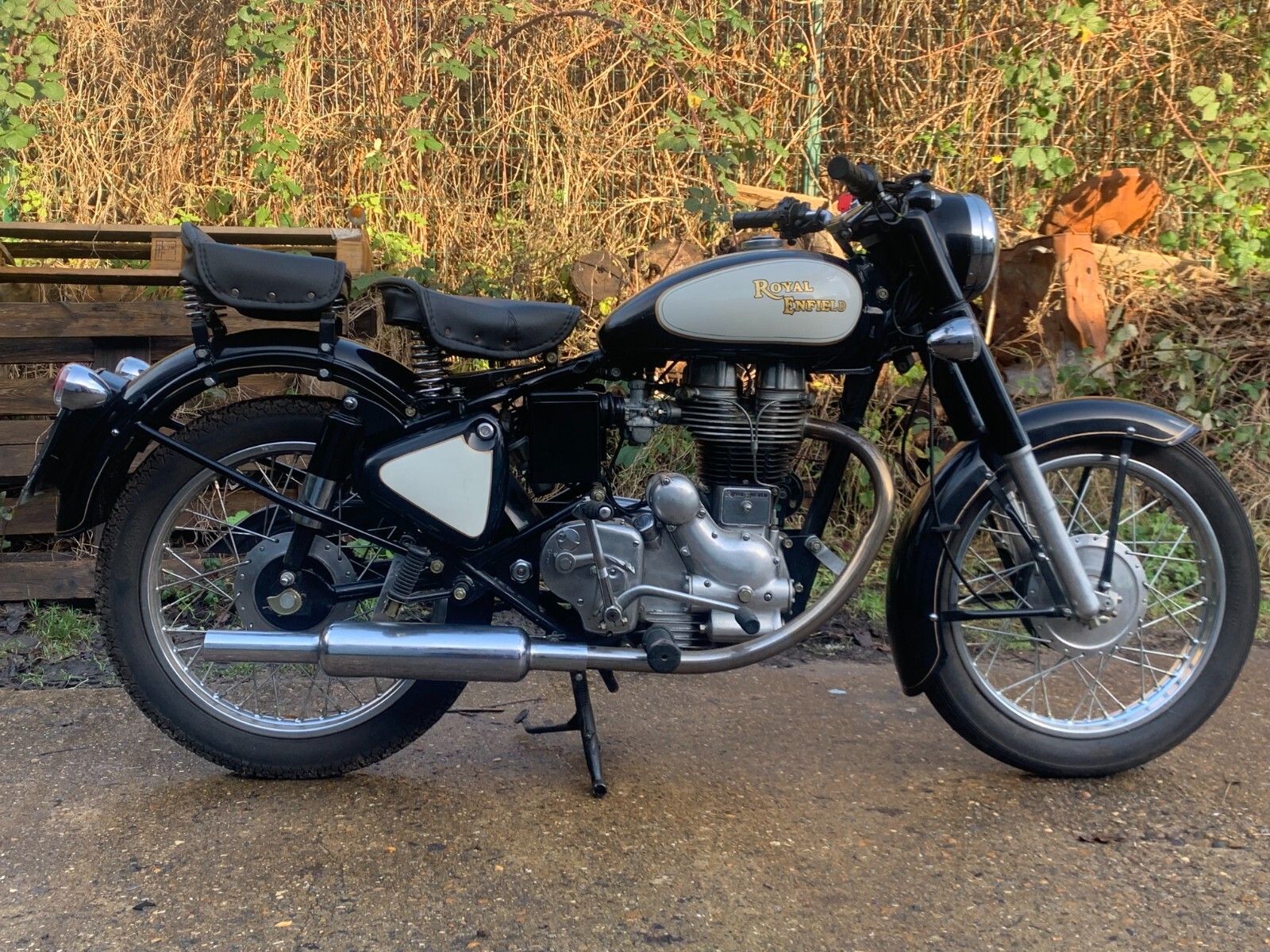 1963 Royal Enfield 350Cc Bullet Indian Logbook 580Km 1 Owner
Selling my friends 350cc bullet, has been kept in heated garage. The bike has the Indian logbook that says manufactured 1963, the bike was imported in June 2011 with all duties payed, i have all the paperwork.Was MOTd in 2011 and used on that number plate?
The engine and frame numbers match and begin with G2/ and with E1/ on the engine meaning it was built from 1957 to 1974 the numbers are early so 1963 sounds correct. I can only go on what ive looked up on the frame and engine numbers.
The barrel is cast iron, it has a 4 speed righthand change gearbox and is kickstart, the electrics are 12 volt? speedo in kms?