1963 Norton Dominator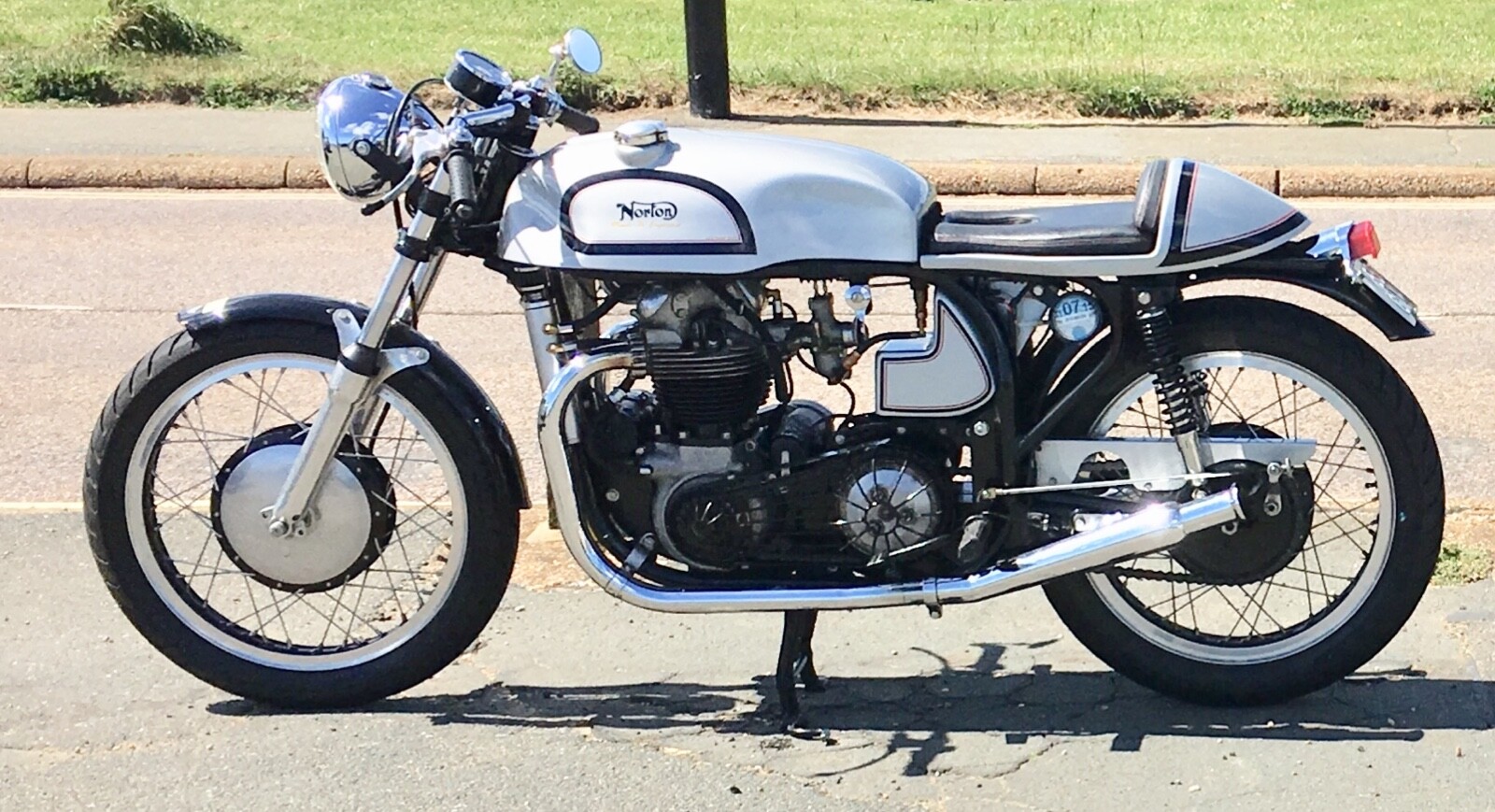 1963 Norton Dominator
Prize winning Norton Domiracer rep, featherbed Slimline with 500cc engine. The first owner on the Logbook is Harold Daniell, Norton works rider with 3 TT and 1 GrandPrix win, all owners recorded on the Logbook. This Norton had a nut and bolt rebuilt a few years ago, it's like new and runs lovely, but is very loud, all receipts kept. Sale £17, 995
The Norton was originally a 650cc Sports Special as stated on the original logbook, I have all the owners recorded, so full history.
The Norton was found in a barn in 2011 and it had been their since 1973, the engine was missing but the frame, registration and logbook were intact.
The Norton went though a complete nut and bolt rebuilt with a 500cc engine being fitted, both the engine and gearbox were also completely rebuilt too, as shown buy all the receipt.
That is why I call it a domi racer rep as I do not know the originality completely.
The Norton was rebuilt my the mechanic at the local Triumph dealership, hence the receipt collection.
The rebuilt took from 2011 to 2015, I purchased her in 2017 as he needed funds for his next project.
I am selling because I am nearly sixty and have knee problems so starting is a pain for me, I have move upto 70's classic with electric start.
I have a Moto Guzzi Le Mans series 1 and a new Triumph Rocket 3R.
I have priced the Norton at £18k as Hagerty insurance valuation is £20k mainly due to Harold Daniell link on the logbook.