1963 Lambretta LI 150 (Imola 185)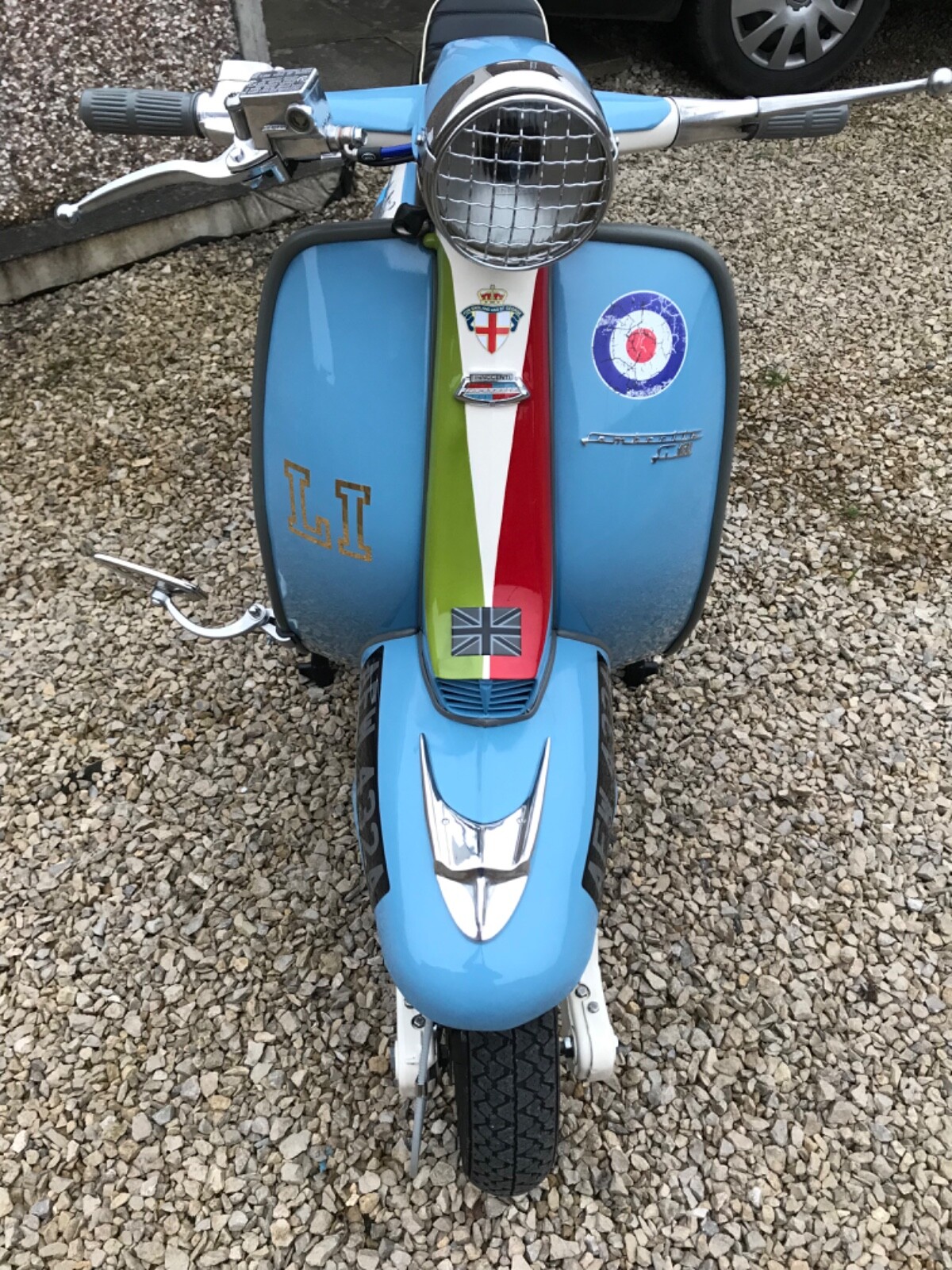 1963 Lambretta LI 150 (Imola 185)

Welcome to the listing for a genuine Italian Lambretta LI 150, which is tax and MOT exempt. All paperwork is present, including an LCGB certificate and V5 in the seller's name. The scooter has undergone an older restoration and is now fitted with an IMOLA 185, REED VALVE 30mm Dellorto carb installed around 12 months ago, covering 1200 miles without any issues. The engine also features a GP road race crank, professional build with high-quality bearings and seals, a BGM chain tensioner, and an original Li 150 gearbox with 46 x 16 primary gearing. The engine has electronic ignition with Ducati parts, and the tune is for an even spread of power across the rev range, providing lots of low-down torque and good pulling power in all gears. It is smooth and responsive and can be ridden peacefully or super quick, reasonable on fuel due to the reed valve. The engine cost with all the trimmings was £1800 without labour, making it comparable to TS1 and RB\RT kitted scooters and go past them.
The scooter also features a BGM V4 Clubman exhaust, adjustable rear shock, scootopia, Casa floor mat, CNC jpp gear linkages/cable adjuster block and oil fill, recent oil ST90, new friction-free cable set, quick-release rear brake cable/adjuster (MB), and new rear shoes. The brakes have been upgraded due to the increase in engine power, and the clutch arm is MB. It also features a front rack for the wheel, original rear stainless rack, LED BGM rear light cluster wired to the front, new hydraulic disc brake ANTI-DIVE with Nissan caliper and master cylinder (polished), custom-made blue Hel brake line, and Michelin S83 tyres fitted, including the spare. It also has a big-bore petrol tap with a new fuel line (MB), cleaned carb with new red float (MB), and a front light cover. All old parts are included in the sale, and the parts are pictured. The scooter also has stainless fixings, and the bodywork has vinyl stickers that can be removed. The panels are original, with most of the paint, and the side panels have vinyl stickers on. The rear number plate is stainless (K2 customs), and the mirror is not included in the sale.
The scooter starts 1st/2nd kick cold and 1st kick when warm, as it should. It is a road-going scooter that has been used, and it is not Indian rubbish. The scooter is located in Derby, Midlands, for collection only, and the seller will not discuss by text or accept silly offers. Payment will be £200 deposit with the balance by bank transfer only. There is no warranty implied, and it will be sold as seen. Any offers accepted are subject to the above terms. The seller reserves the right to end the listing at any time. Please do not buy if you haven't discussed it with your partner, if you're at risk of losing your job, or if you have an unexpected bill. Any genuine questions are welcome.