1963 Lambretta Eibar Tv175 Series 2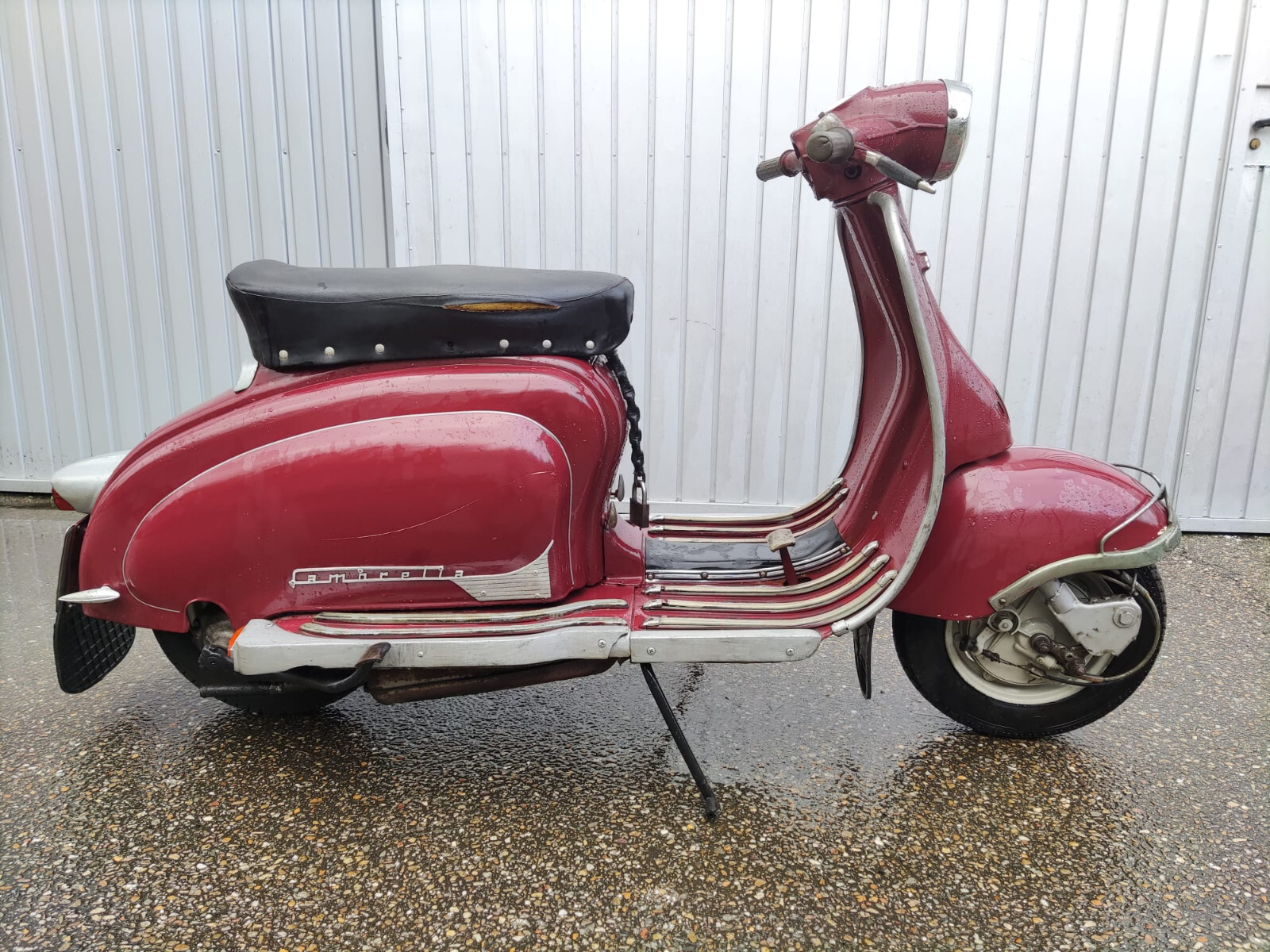 1963 Lambretta Eibar Tv175 Series 2
READ FIRST, BIKE IS IN PONTEVEDRA, SPAIN!!
Selling this superbly mantained lambretta eibar tv175 from 1963.
Bike was been running and kept dry stored after it was repainted by its previous owner in 1987 in that burgundy monocolourand afterwards, used until 2007. The body is in lovely shape and wears original embellishers which are quite hard to find.
Starts and runs but the engine needs some tlc. Frame numbers are totally correct. Notice, that first batch of tv175 were stamped over 150 stock frames, so yes, this is the 17th tv s2 produced in eibar and yes, it wears an innocenti engine, and frame and engine numbers do not match as it has to be.
Grab your chance to get this unique example as they are getting really hard to find in spain.