1962 Honda C92 Benly 125cc Twin Classic 1 Former Keeper
View on eBay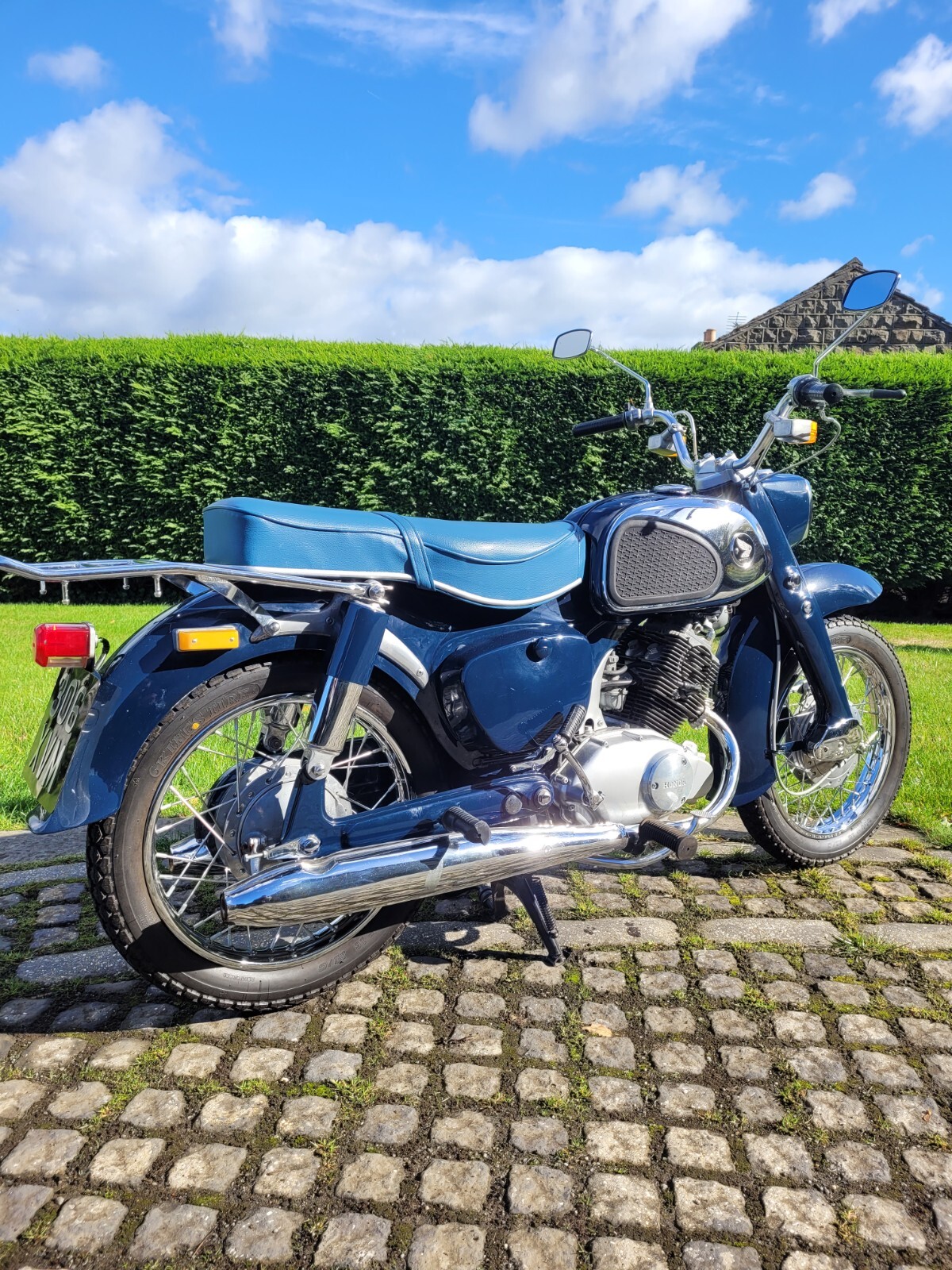 1962 Honda C92 Benly 125cc Twin Classic 1 Former Keeper

The Honda C92 Benly 125cc Twin is a classic motorcycle that has been well-maintained over the years by its one registered former keeper. With its timeless design, this bike is sure to turn heads and bring back memories of a simpler time.
The bike is in excellent cosmetic and running condition, with everything working perfectly and a smooth ride. Despite its age, it features electric and kick start, although the battery may need a proper charge.
This motorcycle is tax and MOT exempt, making it a great choice for anyone looking for a classic bike that is both affordable and easy to maintain. With low mileage and good tires, this Honda C92 Benly 125cc Twin is ready to hit the road.
The seller is retiring from riding and is unfortunately forced to sell due to storage constraints. Viewing and testing are highly recommended, as the pictures do not do this bike justice. The seller is willing to deliver the bike for a fee, and can provide further information if needed.
eBay item number: 144970723014