1962 Ambassador Popular 3 Rare Bike In Original Condition
View on eBay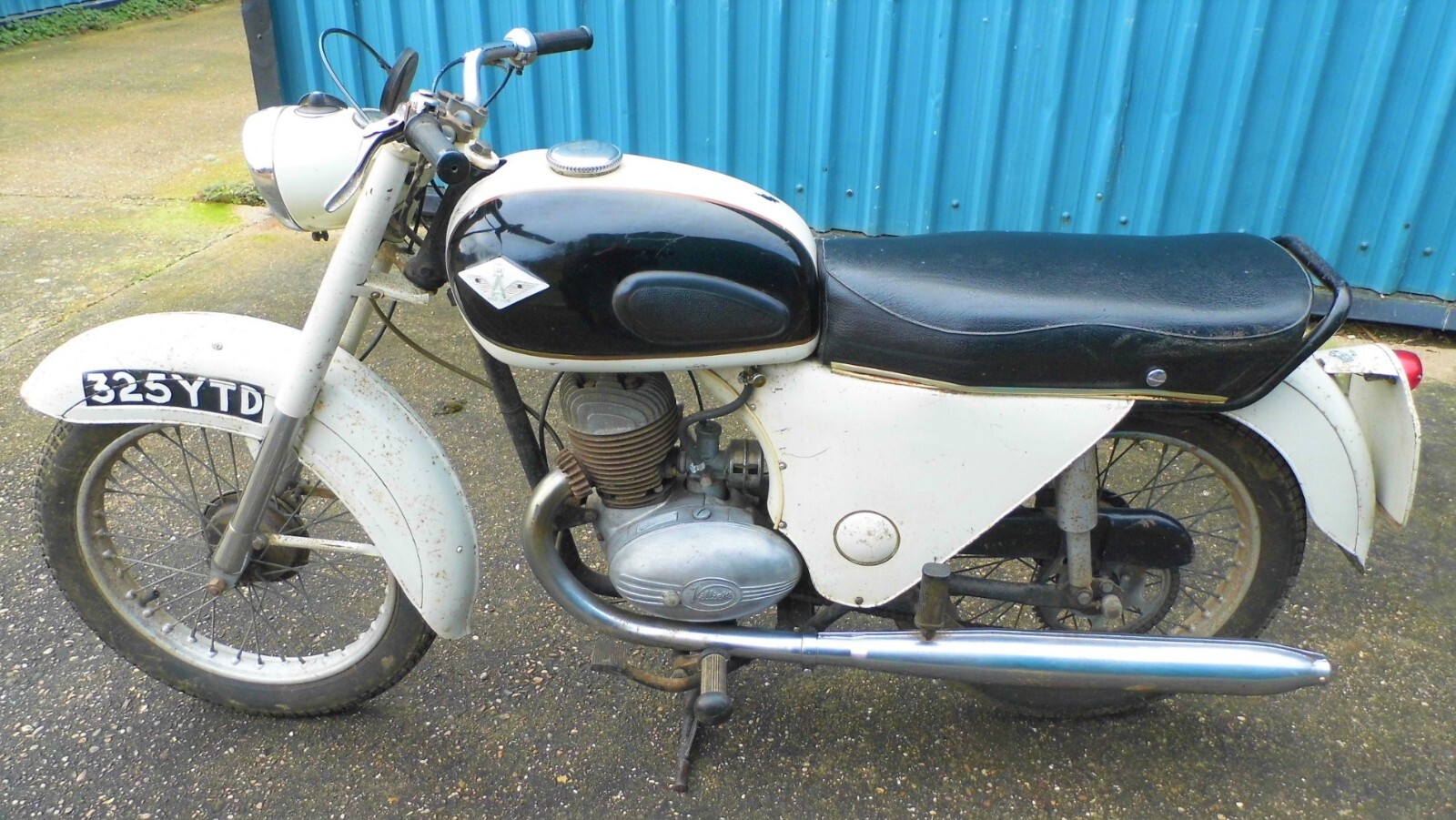 1962 Ambassador Popular 3 Rare Bike In Original Condition
For sale is a rare 1962 Ambassador Popular 3 project motorcycle with a Villiers 197 9E engine, a sought-after lightweight and sturdy motorcycle. The bike is 100% complete and has not been on the road for over 18 years, so it will need to be recommissioned before use.
This is an original bike, down to the supplying dealer's transfer still on the rear mudguard. The company is still in business and now sells cars. It has only had two owners from new and the mileage is believed to be genuine and very low. We have been informed that only just under 300 of these bikes were ever made.
The bike will need fuel drained from the tank and carburetor before use, but we have started it from a dummy tank and it runs well. All gears seem to work, but the brakes will need adjusting.
eBay item number: 394519483636