1961 Lambretta TV175 Series 2 Original Paint
View on eBay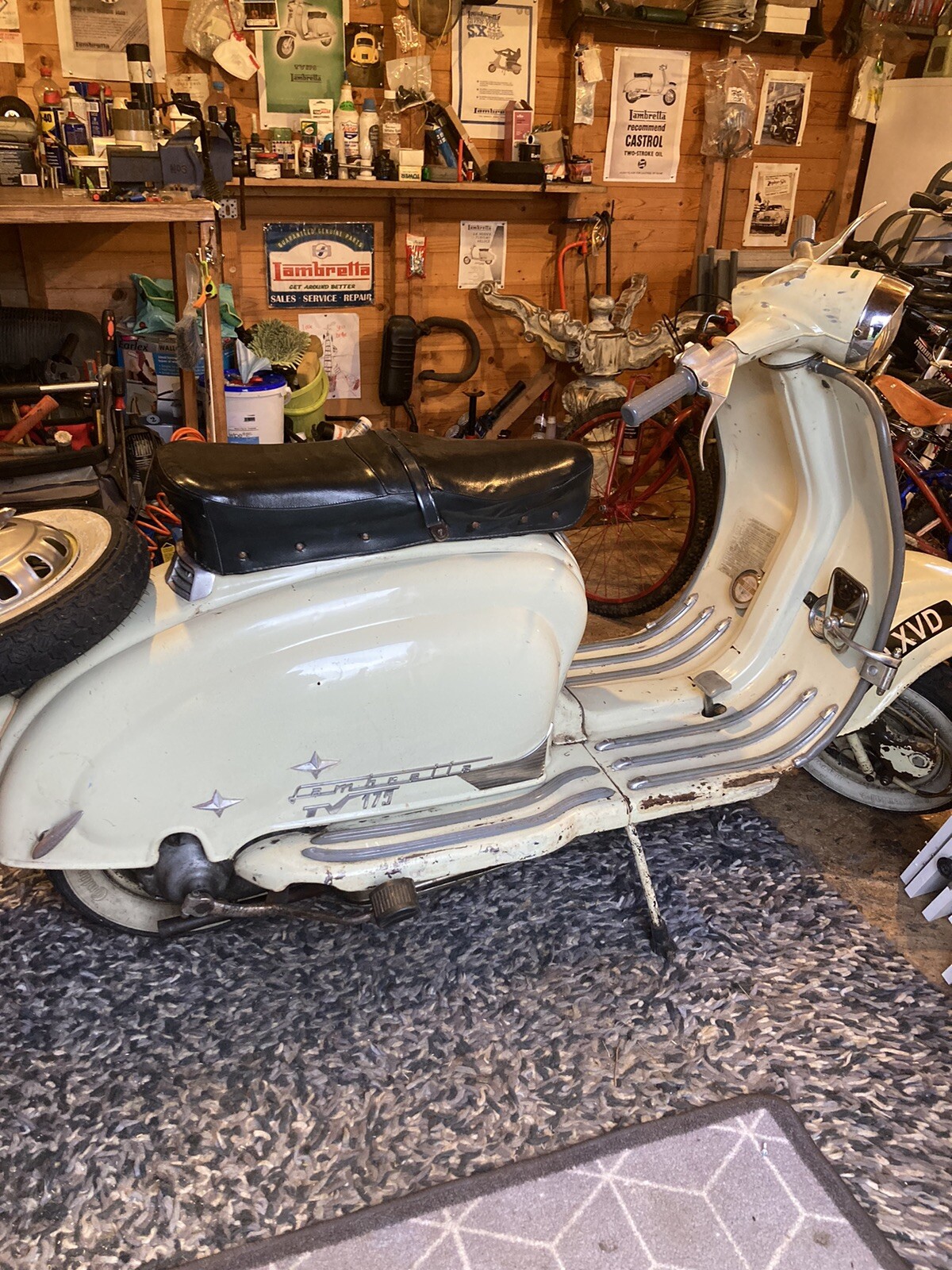 1961 Lambretta TV175 Series 2 Original Paint

Up for sale is my regretful but necessary sale of my beautiful and rare original paint 1961 Innocenti Lambretta TV175 Series 2 scooter. It still has its original running in waterslide and Italian dealership badge. Finding an unrestored TV175 in this condition is becoming increasingly difficult, with matching engine and frame numbers.
Tasteful upgrades have been made including electronic 12v ignition, BGM stator, 22mm carb, and a big bore exhaust which gives the scooter extra speed when needed. However, the original parts have been kept and can be easily put back to factory if required.
This scooter is in absolutely solid condition with zero rust and wears its aged patina with pride. The paint is remarkable for a 1961 model. It runs smoothly and is ready for the upcoming season.
The Lambretta comes with its original keys, dealer key fob, and Italian log book. The asking price is £6,795, and a deposit will be required upon purchase. Please inbox me for more information. Remember, there's only one original, so don't miss out on this rare opportunity! Thank you.
eBay item number: 275730691841