1961 BSA Gold Flash 650
View on eBay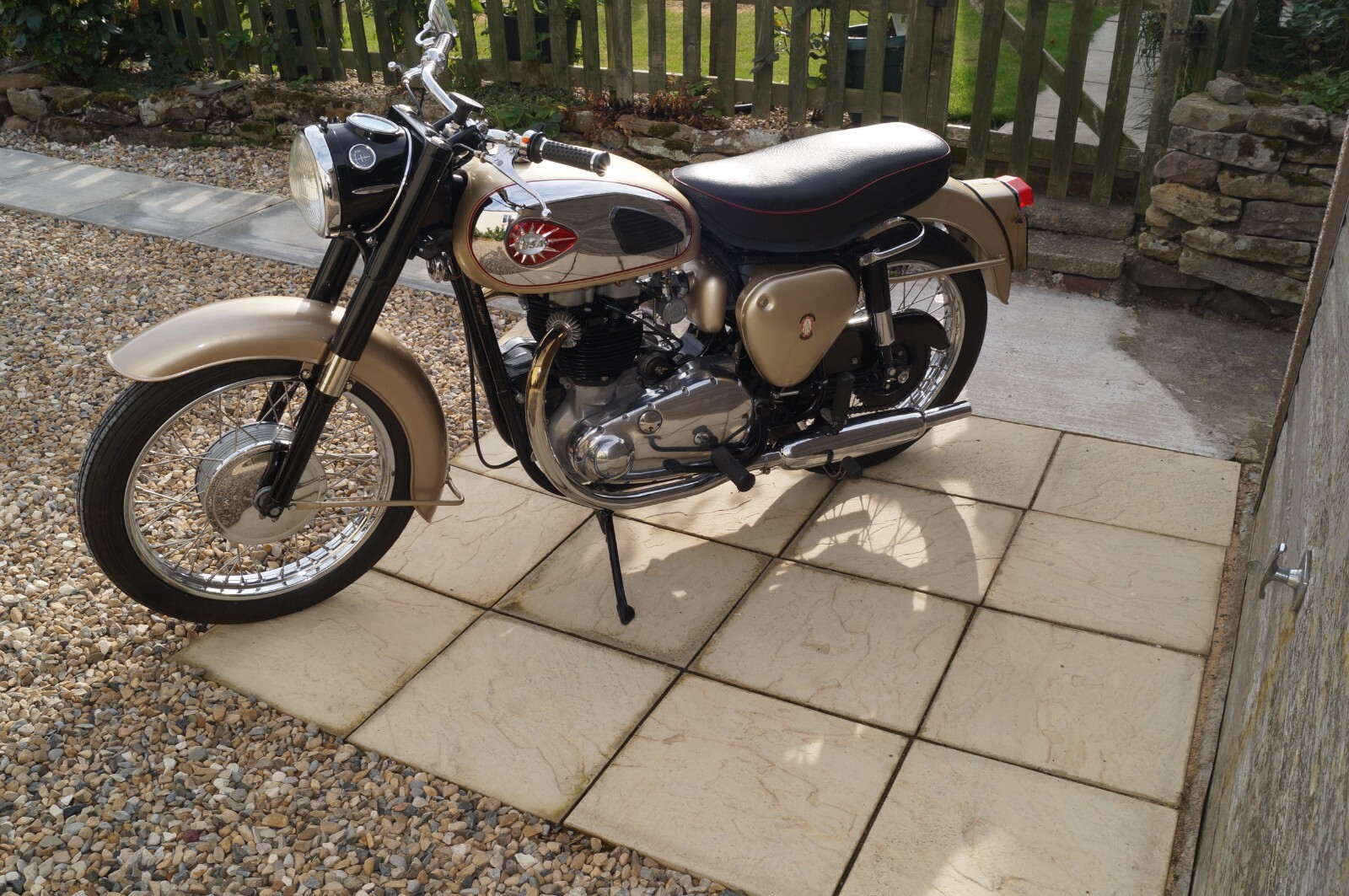 For sale is my 1961 BSA Gold Flash 650. The engine is on standard bore and has many stainless parts including rims and spokes. It has Campbells silencers for a great sound and a new carb. I bought the Flash in 1998/9 and had the tank re-chromed, magneto and dynamo restored, and gearbox bushes renewed. The engine had pistons on +60, but my local engine shop lined the block down to original spec and fitted new pistons, as well as regrounding the crank and fitting new timing side bush and drive side bearing. The frame was powder coated and new tyres and tubes were installed, along with a new wiring loom, all done around the same time. In the years since, I have fitted a DVR2 voltage regulator, renewed the rims and spokes with stainless ones, and many stainless bits. The bike has the same silencers as when I bought it, they are Campbells and stamped as such, and produce a glorious sound.
Selling due to having to move house, looking for £5000. Bank transfer when picking up the bike.
The bike is located in [location], and viewings can be arranged by appointment. Please let me know if you have any questions.
eBay item number: 234920453060