1960 Zundapp Combinette 50 Moped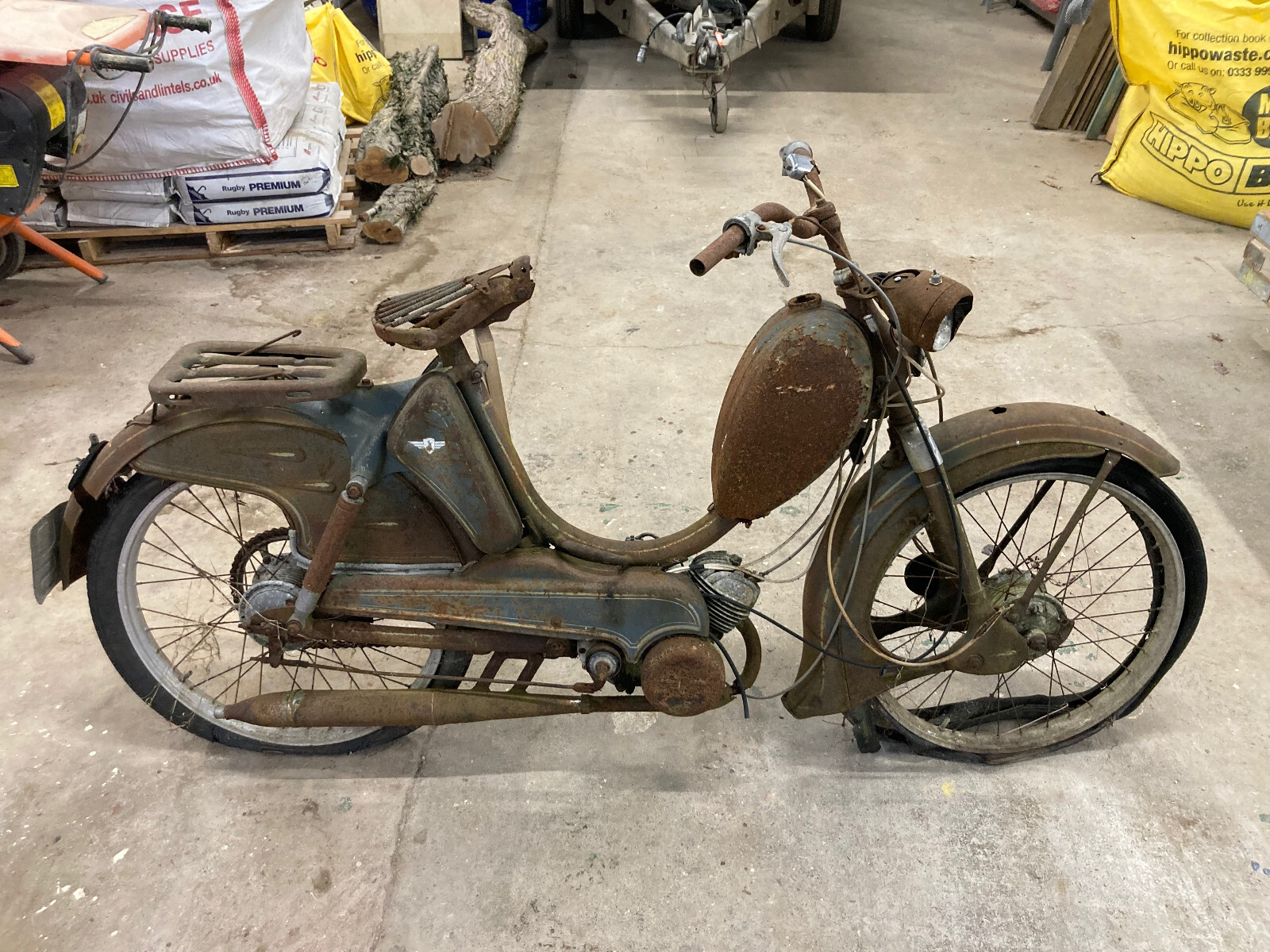 Barn find vintage Zundapp moped, or to be more accurate a shed find. It's stood for so long the wheels don't go round, and the rust is as extensive as you can see. The rear mudguard is in two pieces, the fuel tank is holed, the headlight and bars are heavily corrodeed, the engine is crusty, the tyres have turned to compost, the speedo is virtually rotted.
You get the idea. On the plus side the aluminium chassis pieces have stood up quite well, and on the right hand side there is enough of the original pinstriping visible to be able to repaint it as standard. The tool boxes are quite good. The engine, hubs and rims could be retrievable. All that said, you would need good tinware skills. The number plate is visible but there is no V5. I can however offer an English language parts manual and workshop manual on PDF.
A very pretty moped, with air intake through the steering stem, just like a MotoGP bike.