1960 Vespa Douglas 1525L2 Classic UK Scooter Restored Orig Engine 125cc VNA VBA
View on eBay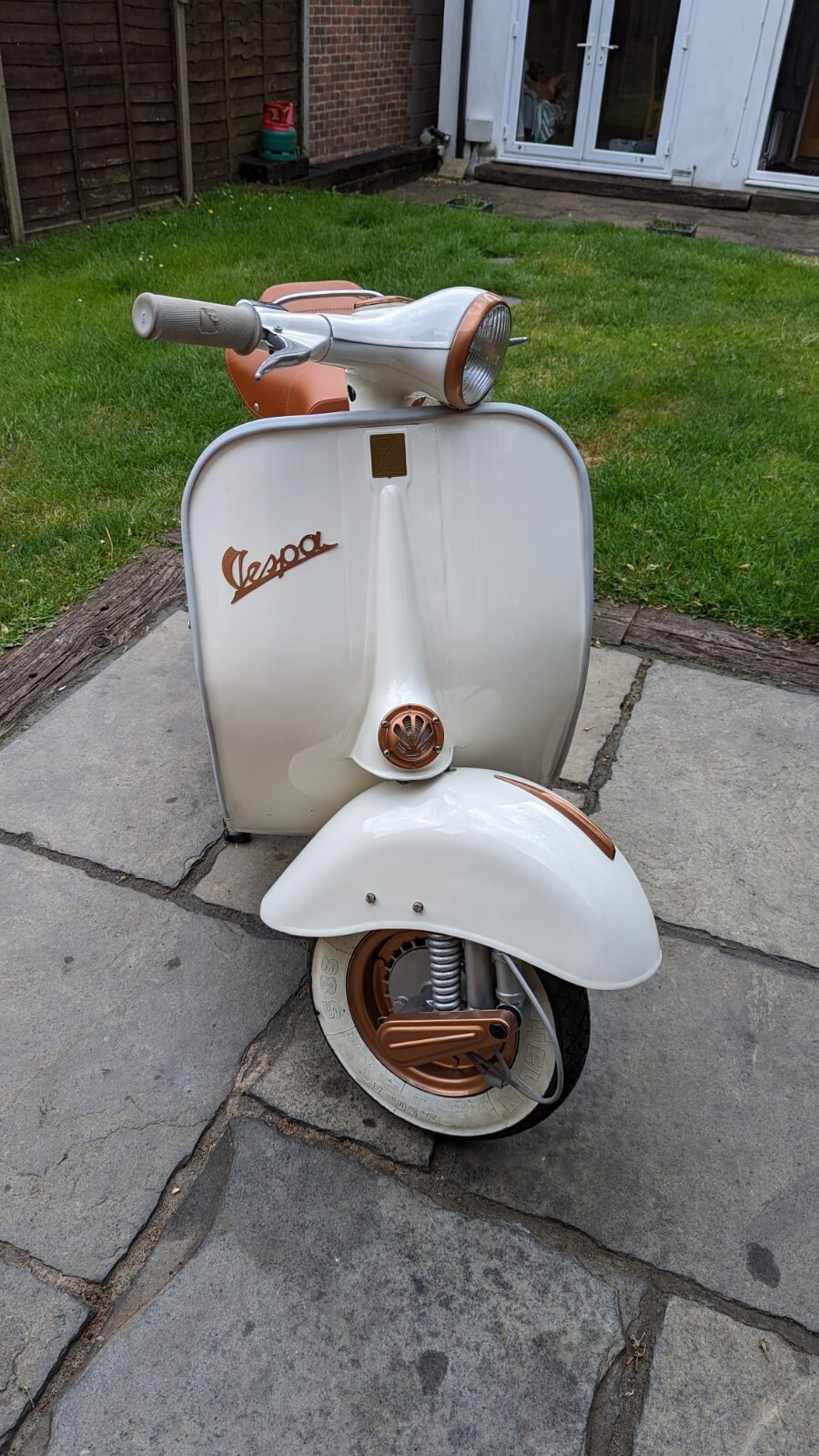 1960 Vespa Douglas 1525L2 Classic UK Scooter Restored Orig Engine 125cc VNA VBA
Here is a beautifully restored Vespa Douglas scooter that has been brought back to life in its original color in the last couple of years. The original 125cc engine, speedometer, carburetor, and stand are all in place, making this a rare find. With only 3500 miles on the clock, it is in excellent condition and was bought in a rough state, stripped, painted, and rebuilt.
The only additions to this scooter are an SIP flywheel and replacement saddle and passenger seat. The three manual gears (original gearbox) make it a joy to ride, and the 8″ wheels (original size) give it excellent stability. The logbook states Vespa Douglas, and the serial number and engine number match, indicating that it was built in the UK.
The electrics work perfectly, and all the lights function correctly. It has been checked over by a Vespa specialist who gave it a service and a clean bill of health. It is ULEZ friendly and exempt from MOT and tax as it is considered a historic vehicle. This rare 62-year-old Vespa is ready to hit the road and give its new owner a taste of Italian style and engineering. While it may not be the fastest scooter out there, it is sure to turn heads and provide a smooth ride.
eBay item number: 134482189577