1960 Velocette Venom 500 Genuine Clubman with Original Reg
View on eBay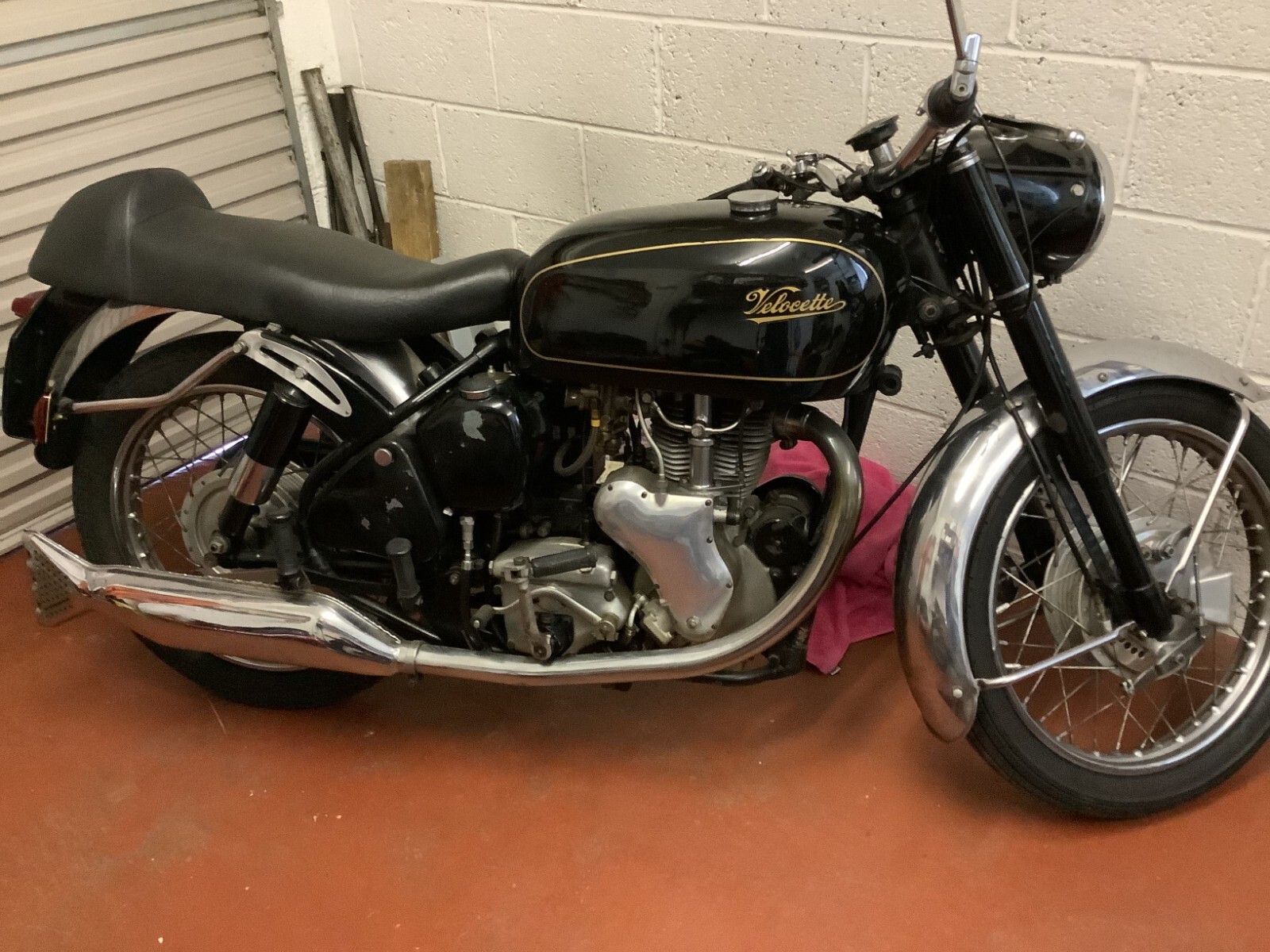 1960 Velocette Venom 500 Genuine Clubman with Original Reg

For sale is a 1960 Velocette Venom Clubman with registration number 301 BOB. The mileage is approximately 8000. It's a genuine factory clubman with factory records and initial logbook showing this. The bike was registered to Performance Motors Ltd Birmingham for a year, probably as a manager's bike. It was then registered to the next owner in 1961 who kept it until the 1980s. It was then sold to a family friend who used the bike sparingly, before it was put on SORN in 1998 and is still on SORN.
The bike retains its original registration number which is worth £5k+. It comes with factory dispatch records, old log books, modern V5, and a 1960 sales brochure. There's lots of old paperwork including bills and all invoices for parts that have been bought.
Various parts have been collected for the bike over the last few years, including a chrome and black tank with flat seat (original fitment for 1960), refurbished Smiths rev counter plus proper bracket for the year (also have a more modern bracket in stainless), timing cover with rev counter hole, new angle drive and all fittings including new cable, new KTT Services primary belt drive kit including uprated clutch, new Teflon ball kit for oil pipe, new Yamaha one way oil valve for the common conversion instead of oil valve, new RoRo centre stand from Groves, new oil filter kit and spare filter, and a new battery.
Not desperate to sell, the owner might consider a px for a Harley or may consider another old bike.
eBay item number: 204274675930