1960 Sunbeam Classic BSA 175 Scooter
View on eBay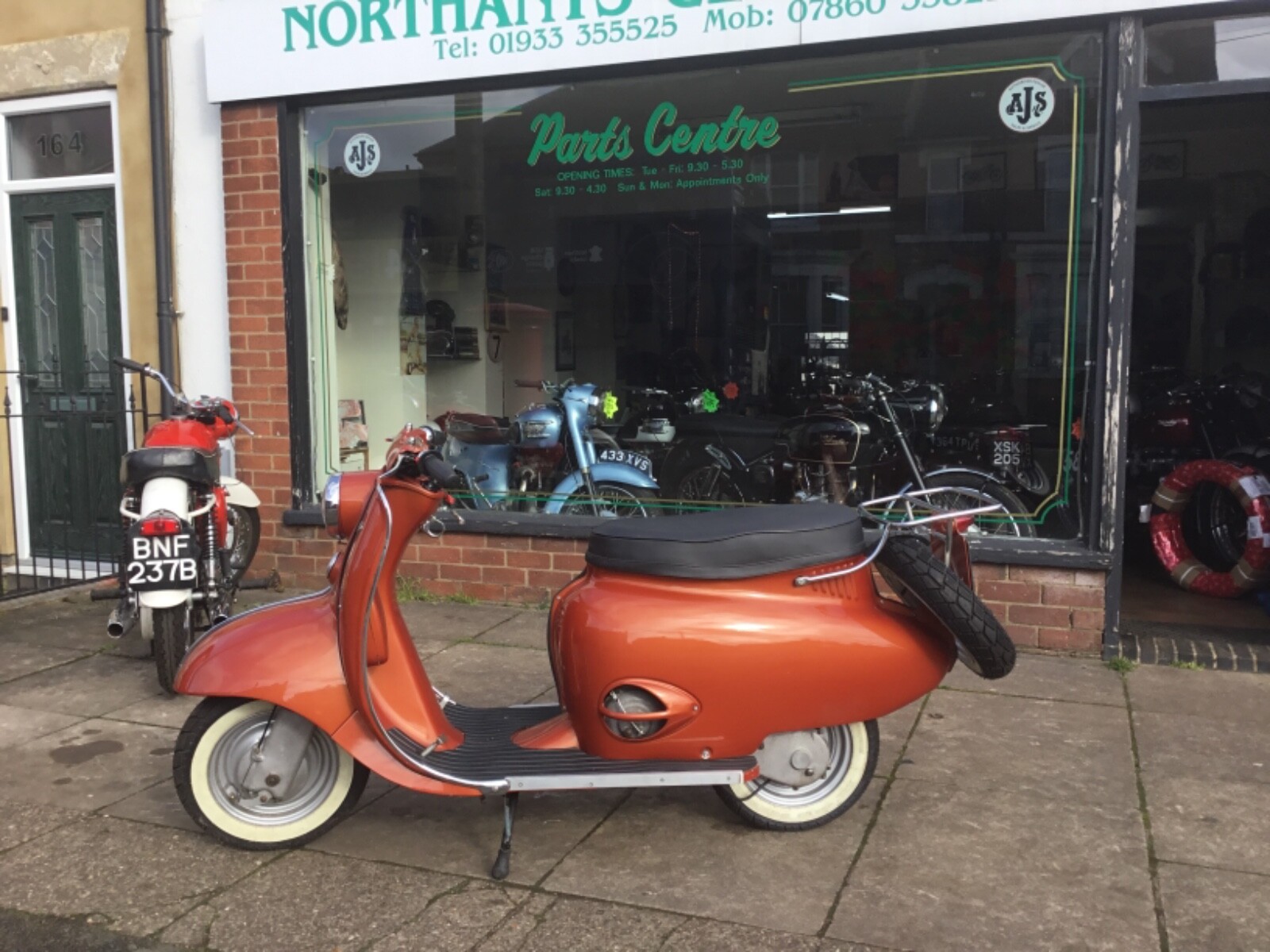 1960 Sunbeam Classic BSA 175 Scooter
The 1960 Sunbeam Classic BSA 175 Scooter was a British-made scooter produced by the BSA (Birmingham Small Arms) company. It was part of the Sunbeam scooter series that were designed for commuting and leisure riding.
The Sunbeam Classic BSA 175 Scooter was powered by a 174cc air-cooled, two-stroke single-cylinder engine that produced around 8 horsepower. It featured a four-speed manual transmission, a front hydraulic suspension, and a rigid rear suspension.
This scooter had a classic British design with a step-through frame, a single seat, and a front shield to protect the rider from the wind. It was known for its easy handling and economical performance, making it a popular choice for daily commuting.
The Sunbeam Classic BSA 175 Scooter is considered a classic scooter today and is highly sought after by collectors and enthusiasts. Its unique design, performance, and history make it a beloved part of British scooter culture.