1960 Heinkel Tourist 103 A1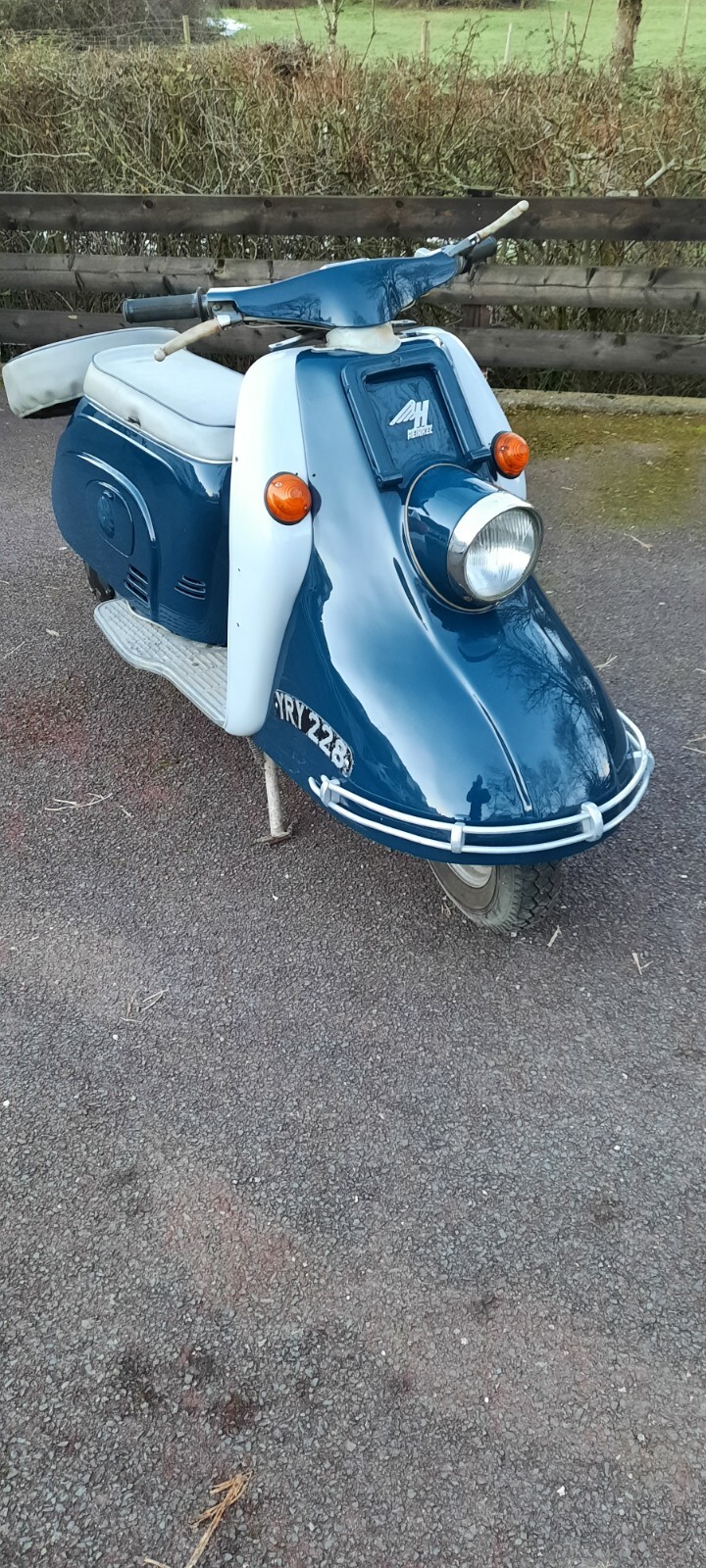 1960 Heinkel Tourist 103 A1

I have owned this Heinkel for over 30 years and have never considered selling it. However, I haven't been able to use it much, and it deserves to be shown off. The clutch is currently seized, but with patience, it can be freed. The two 6V batteries have died from too much trickle charging, but I will replace them if the scooter sells at the advertised price. Otherwise, they will remain as they are.
This 63-year-old scooter is a lovely addition to any collection, and while it is quite rare, there are still a few around. As a long-time member of the Heinkel club, I have lots of magazines and other materials that provide valuable information on this scooter.
The scooter starts on the button, but it may need a carburetor clean since it has been sitting since the clutch plates were replaced and the carburetor was cleaned a few years ago. I purchased it from a friend as it was made in my birth year of 1960. This is an honest scooter that is not in immaculate condition, but then again, after 63 years, it's hard to expect perfection.