1960 Classic Mobylette AV76 Moped 50cc with V5c Solid Runabout
View on eBay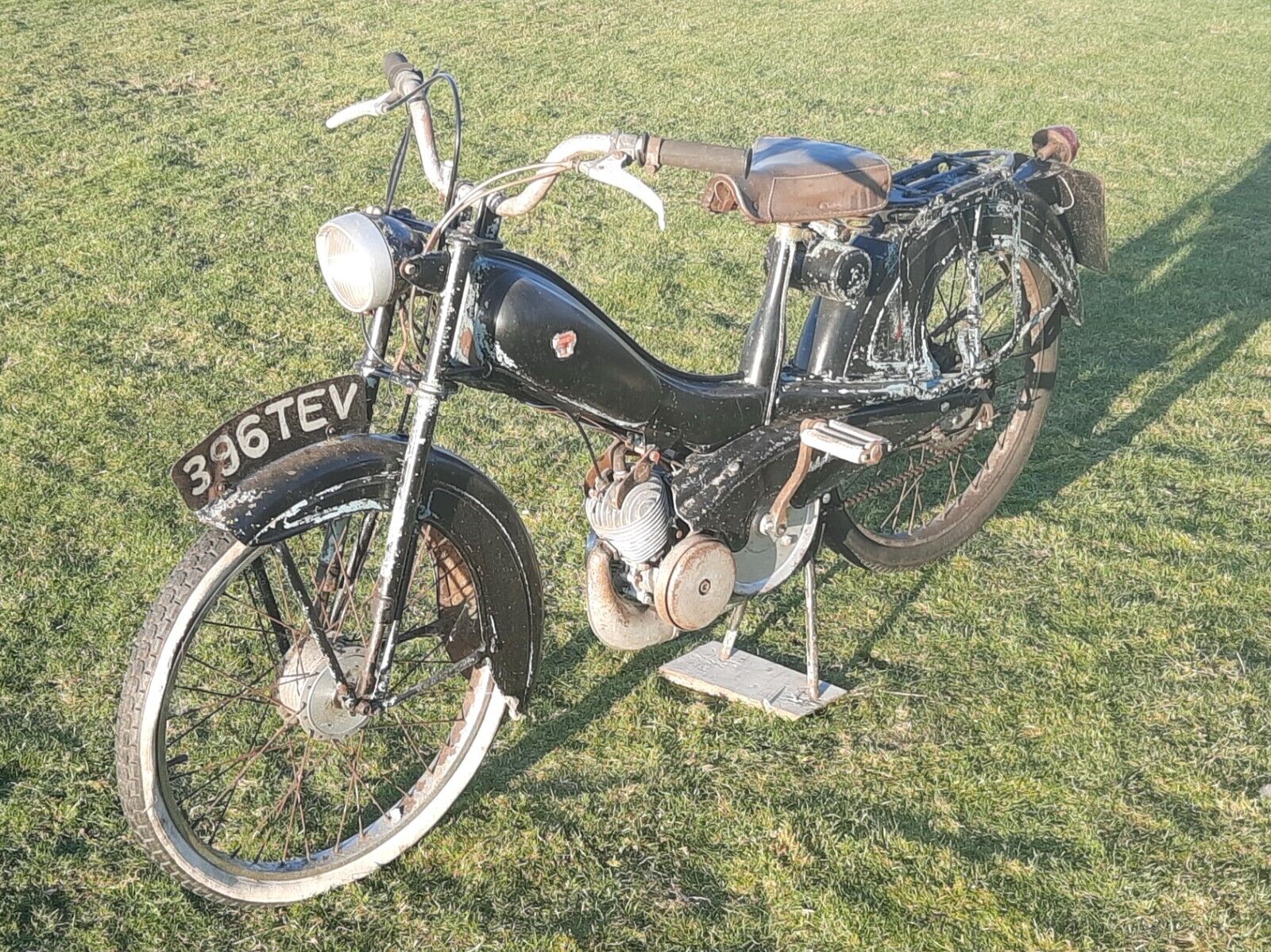 1960 Classic Mobylette AV76 Moped 50cc with V5c Solid Runabout

For sale is a Mobylette AV76 moped, perfect for a restoration or to be used as spares. The V5c is present in my name and the original registration number is not transferable.
I intended to restore this early model moped, but it has been stored in a dry garage for many years and it's time for me to part with it. The engine turns over freely, but I have never attempted to start it.
The recent photos show the moped in its current condition, so please examine them closely. The black paint has come away in places, but it may be possible to remove it all with the right technique. The blue frame paint underneath is original.
The centre stand post is strong and has not been repaired, and all panels and mudguards are present with mainly surface corrosion. The exhaust is in very good condition, which is uncommon, as they usually corrode through.
The moped is practically complete, although the toolbox lid is missing. The original cables and some newer black ones are all there but will need some attention. The rims are rusty and could be sprayed silver or black, or new chrome ones sourced. The tyres are unusable.
The auction will run to the end, and there is no Buy-It-Now option. The price achieved will be the final price paid. Payment can be made via cash or transfer on or before collection, and unfortunately, I cannot accept PayPal.
Please feel free to contact me through eBay messages or call me with any questions or to arrange a viewing at a convenient time.
eBay item number: 134474696316