1960 BSA Bantam D7/14 Road/Trials/Trail Bike 175 Cc. Pre 65 Eligible. Many New Parts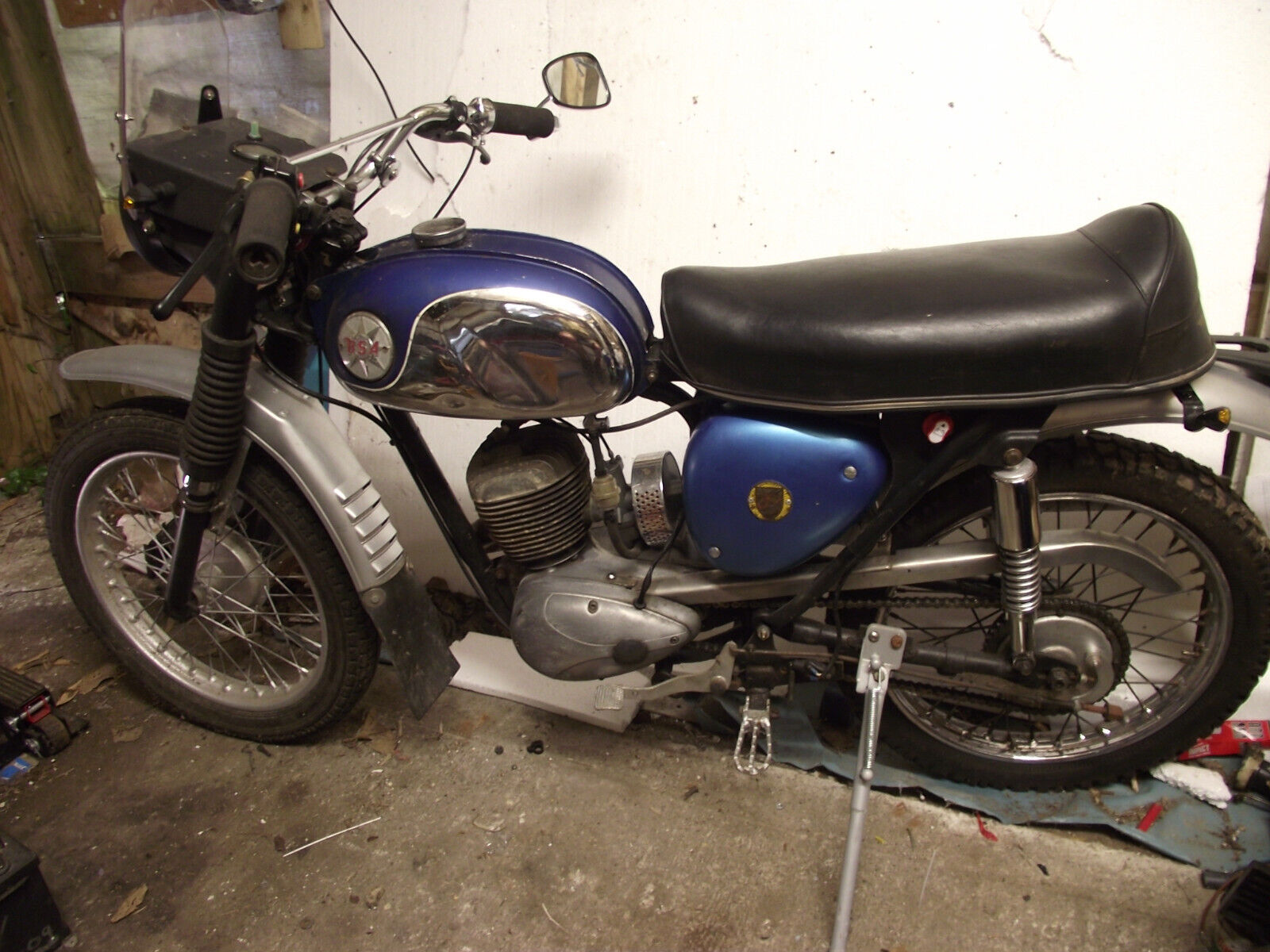 Here we have for sale my BSA Bantam Road/trail/trials bike. All road legal. I built this bike up in 2019/20 for summer use to get to my boat during heavy holiday traffic but due to the pandemic it was put in the garage and I have only just uncovered it. It is based on a Pre 65 trials bike which was used by the previous owner for the Lands End Trial and similar events. Unfortunately due to back problems I can no longer start or ride it so it is up for sale.
Based on a 1960 D7 frame so can be used for Pre-1965 trials. Logbook V5 present in my name.
Fitted 1971 D14B four speed engine/gearbox unit with genuine centre plug head and Wassell 6-26-2R centre jet carb. with pancake air filter. New RC big-end fitted by previous owner.
New controls and cables fitted to scrambles type bars, soft grips fitted. folding rear-set trials foot-pegs. Gear lever and brake pedal have been shortened accordingly. Heavy duty trials type sidestand fitted to swing arm. Bantam sports seat fitted, small repair to offside base on the leatherette. Sports windscreen fitted to Harley Davison style LED headlight unit. New speedo fitted as the old one had a cracked glass.