1960 BSA A7SS, Shooting Star, 500cc, Original, Unrestored Condition
View on eBay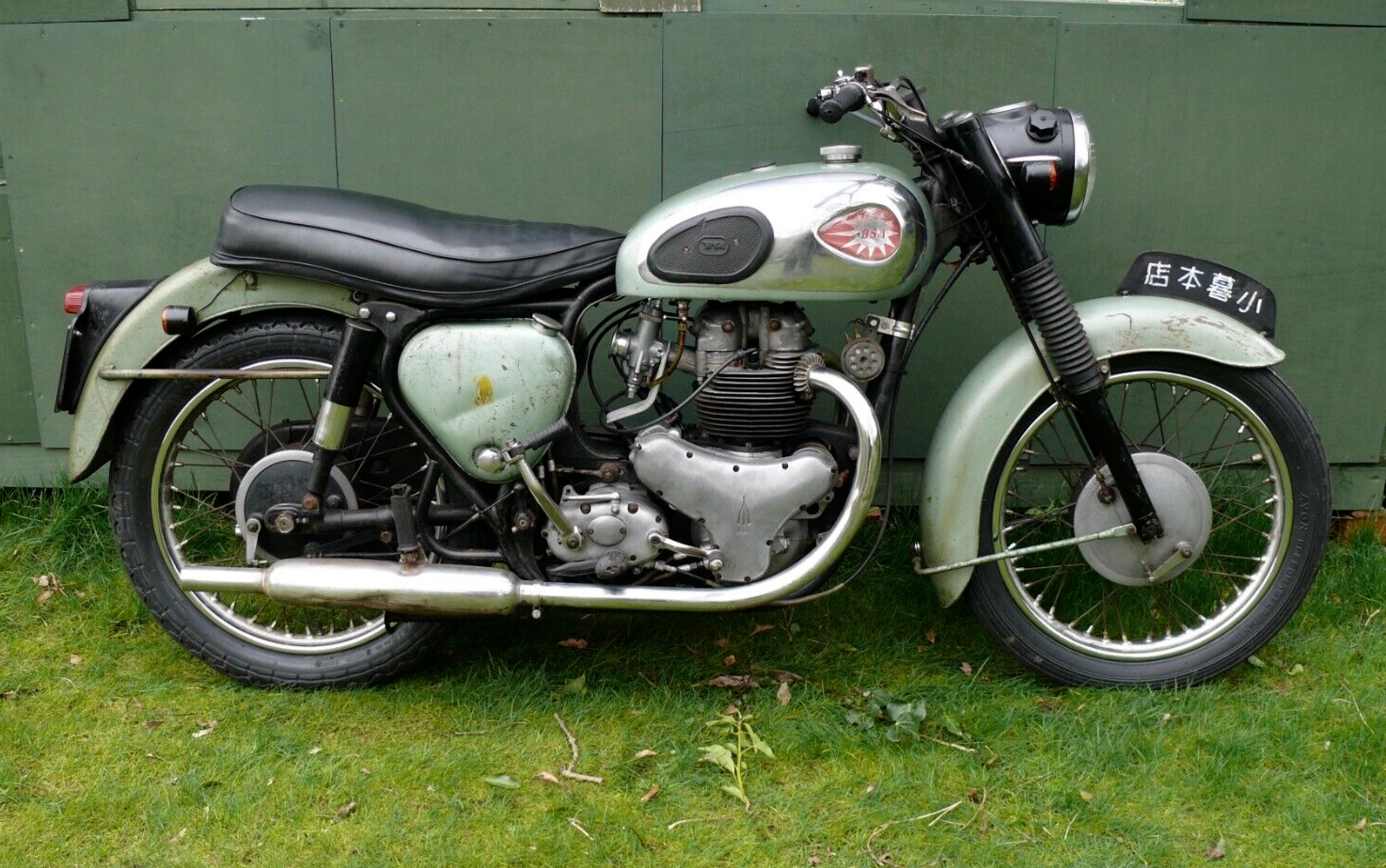 1960 BSA A7SS, Shooting Star, 500cc, original, unrestored condition
Historic Classic Motorcycle
Up for sale is my late partner's BSA A7 Shooting Star, a 499cc bike that was his pride and joy. He acquired it in 2018 upon reimportation from Japan and was immediately impressed by its originality and authentic condition. He was a fastidious motorcycle collector, enthusiast, and restorer, and this bike was always a favorite of his.
The bike has an interesting and rare provenance, as evidenced by its hand-painted Japanese number plates and dealership badging from Hashimoto Motor in Kyoto. Copies of original BSA factory documentation supplied by the BSA Owners Club confirm dispatch in July 1960 to a dealer that appears to be The Balcom (?) Trading Company. A copy of the Glass's Motorcycle Check Book 1952 – 1961 further substantiates the year of manufacture as 1960.
This bike was always a reliable runner and a firm favorite of my partner's for regular rides out. Despite his restoration expertise, he didn't want to alter the original and characterful bike qualities given its rarity, but I know that the bike was dutifully maintained and cared for.
The accompanying V5C has this bike registered as 1949, but DVLA has confirmed that it can be updated with the correct registration year of 1960 with sight of the above paperwork.
The bike has not been running for almost three years, last ridden in May 2020, but it started up easily at the time. Some light recommissioning will be required, and viewers/potential buyers are welcome to attempt to start it.
Further specifics include the engine number CA7 SS7850 (prefix thought to be a C, noted as G on V5C), and the frame number GA7 8867.
This is a great bike as is, or for restoration. The starting price reflects the authenticity and rare provenance, with no reserve. Viewing is available by appointment near York.
If you have any questions or would like to see more photos, please don't hesitate to ask. I'm also selling a job lot of parts and spares for BSA, Norton, Suzuki, and other miscellaneous marques, so be sure to take a look at my other items on eBay. Thank you for your interest.
eBay item number: 155436686371